Adorn by JD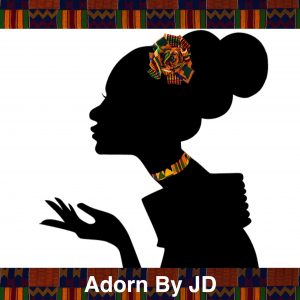 Exhibiting African inspired handmade jewellery corsages, ankara bags, ankara sliders, t shirts, skirts and chokers.
Adorn by JD is the home of stunning African print sliders, chokers, beautiful handmade corsages and royal kente print bags. Most pieces are unique and one off items.
---
Africa Has Art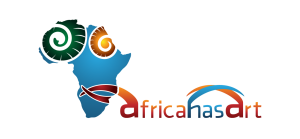 Exhibiting African paintings, bags, bags, maybe some jewellery and accessories – sourced and produced in Africa – such as South Africa and Ghana. Plus merchandise such as branded t-shirts.
Keep this name locked – Africa Has Art – as it will be your go-to website for viewing, perusing and buying African art.
From the beauty and quality of the works and talent that we find, part of our mission is to propel and grow African art on the global stage.
Let's change perceptions, and also go a step further by creating new perceptions of African art.
---

Africo-Rizé
Exhibiting Handmade African inspired accessories (earrings, statement necklaces, sandals and African wax handbags made in Senegal and Gambia.
Handmade African inspired accessories, divinely inspired and created with love. We also only use artisans from the Africa to make the pieces we do not create ourselves. We use African prints (again only purchased from the Continent and handpicked by us) and materials associated with Africa, such as cowrie shells to create our African influenced pieces.
---

Ahima London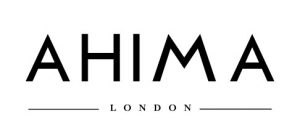 Ahima Jewellery designer Dorothy Arhin draws inspiration from different cultures from across the globe, creating a range of handmade meaningful fine jewellery in sterling silver, 18ct gold and rose gold vermeil.
Her current collection draws inspiration from her symbols of her Ghanaian heritage. Each symbol expresses various themes that relates to the wisdom and the guiding principles of the Ashanti people of Ghana. Ahima Jewellery boldly incorporates fine fashion trends, design and colour with these symbols to create unique pieces for the modern girl and woman.
Each piece of jewellery is handcrafted in our North London studio. Whether a gift or a special treat for yourself, when you buy an Ahima Jewellery, you are assured that you are buying a beautiful piece of jewellery that is made of the highest quality, is individually handmade and infused with love.
---

Anew Adorn
Exhibiting print A5 and B5 journals, 2019 diaries and matching accessories, as well as beaded and rope jewellery.
Anew Adorn recreates bold, funky yet chic journals and diaries for any personality. For those creative writers the journals are perfect and for anyone living their life with purpose. the diaries are ideal! Our beautiful rope jewellery is not only handmade, unique and chic but also washable. And our bead jewellery is suitable for any occasion.
---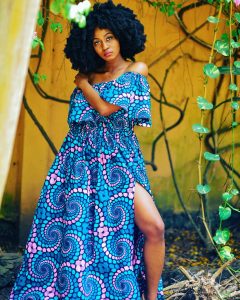 ATMKollectionz Ltd
Our Mission is to provide contemporary, edgy and chic ready to wear clothing in a vibrant mix of African Prints making you stay relevant and modern in the fast changing lifestyle industry. Afrocentric fashion is the pivot of our brand, my love for prints and colours led me to start up my business in early summer of 2017 and the goal is to infuse our cultural African heritage through fashion to mainstream high street fashion, hence making it the chosen lifestyle for the 21 century.
---
Attah Designs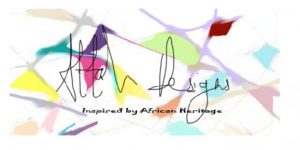 My products are ceramic dinner plates that contain a traditional African patterns around the rim, the continent of Africa in the middle and also an historic image related to the area that the pattern originates from. I also sell children's melamine plates that have traditional patterns around the rim and in the middle of the plate, there are either phrases or words that are from the area that the pattern comes from. These are educational plates that encourages children to learn traditional African languages.
---
Black History Studies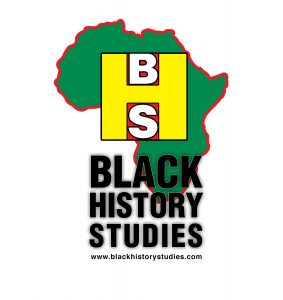 Black History Studies provides a wide range of courses and activities which will provide people with the opportunity to pursue their interest in Black History and Black Studies. We also aim to provide high quality courses and activities that can be accessed by all within the community.
We will be showcasing Adult and Children books, DVDs, African Art and many more..
---
Butterflyy Bliss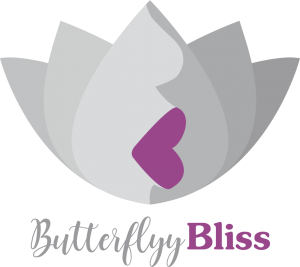 Award winning Butterflyy Bliss produce and supply luxury, made-to-order, completely natural skincare products. We create pamper sets & products for everyone and for all occasions. We also provide an at home pampering party service. Treat yourself or someone special to a botanical kiss from Butterflyy Bliss.
---
Chillaxations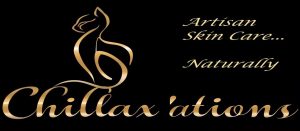 Chillaxations Sell a Range of Natural/Organic Skin Care which has been infused with Magnesium and Essential Oils.
---
Colourshot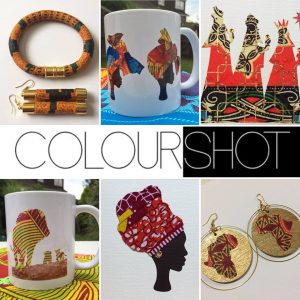 Exhibiting Greeting cards and gifts – notebooks, mugs, coasters, tealights, jewellery, headwraps, shopping bags.
Colourshot is the place to get handmade cards, gifts and jewellery made with vibrant, colourful, African fabric. Unique cards, unique jewellery, and unique gifts, all with the unifying and yet multifaceted theme of African fabric.
---
Cowrie Design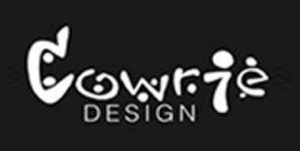 Exhibiting Men's and Women's African contemporary fashion and accessories. Cowrie design manufactures 90% of its stock in Nigeria. It partners with small enterprises, both men and women seamstresses in the poorer areas of Lagos. It also sources fabric that produced in Ghana, Ivory Coast or Nigeria. Cowrie's vision is to partner with more small business, empowering sustainability.
---
e collections
---
Hand Of Gaia Ltd
Hand of Gaia is a new luxury beautifully hand printed Homeware accessories and childrenswear brand made with love. We create original African inspired prints that are culturally and spiritually based taking inspiration from Ancient Spiritual traditions and cosmology. Products includes Organic cotton Tea Towels, Logo Tote bags, scented wardrobe bags and super soft Organic cotton bodysuits in sizes birth to 2yrs.
Hand Of Gaia is a contemporary approach to African Inspired textiles and it means 'Mother Earth guides and nourishes us towards our destiny'. Hand Of Gaia is a new family run Business that offers quality hand printed products supporting Fairtrade Organic cotton growers and kind to the earth manufacturers. We honour the sacred teachings and knowledge of our African Ancestors and adapt those learnt lessons for the Modern Home and Wardrobe. Each Piece within the collection is carefully considered drawing inspiration from Ancient African History and culture. We dedicated and each Piece in honour of a close family member or shared African Ancestor.
---
The Holy Qubtic Church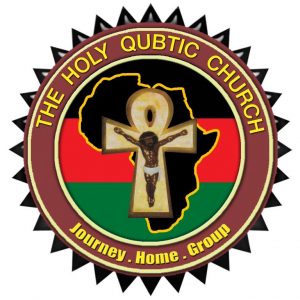 Exhibiting self produced books that talk about our African religious identity, which help to promote our African church.
---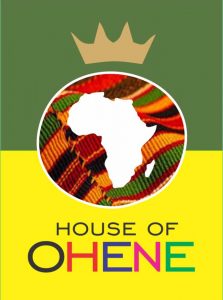 House of Ohene
Exhibiting African Attire (Men, Women and Children) and Jewellery.
---
Indigo Mystic
Exhibiting Healing Crystals, Sage for smudging and clearing atmospheres in your home, Nag-Champa Incense, Hand painted ashtrays and hand- made pouches.
---

Kelis Africa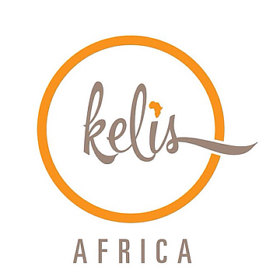 Exhibiting Clothes, Accessories and children Books 
---

Khemporium Alkhenical Adornment
Showcasing her hand designed jewellery.
---

Kittylocks Hair Care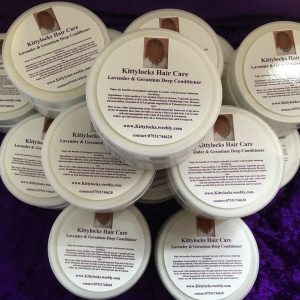 Kittylocks Hair Care products utilise fresh herbs such as Rosemary, Birch, Stinging nettle and Burdock to treat conditions such as dry, itchy, flaky, scalp, dandruff, shedding and thinning.
The shampoos gently cleanse the hair and scalp without stripping them of their nature oils. The oils can be used as a hot oil treatment, for blowing the hair straight using a hair pik or for scalp conditioning.
The deep conditioners can be used as a pre poo, no poo, rinse out or leave in head dress for twist outs, comb coils and twists.
The moisturising hair mists can be used in between washes to stimulate the follicles and provide freshness to the hair and scalp.
When used in combination, Kittylocks products special formulas support moisture retention and may aid growth by restoring the PH of the scalp and stimulating the follicles to prolong the growing phase.
They are non residue, Synthetic preservative and paraben free.
---

KrystleDeanCrafts
We handmake Beautiful African and Caribbean Print Accessories for the Home, ranging from Cushions, to Beanbags to Floor Cushions plus more…
---
Live'n'Direct Tropical Fruits & Vegetables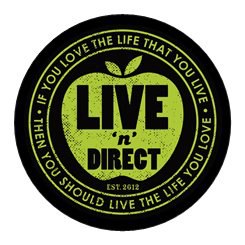 Selling Tropical Fruit & Vegetables, Natural Juices, Smoothies and Desserts.
---
Lola's Treasure Box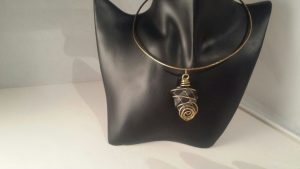 Exhibiting Unique African and ethnically inspired handmade and selected jewellery and accessories.
Lola's Treasurebox shares the love of all things beautiful and creative. Products are made with thought and care to reflect the vibrant colour and energy of the continent of Africa. Products range from rings, hair and lock jewellery, head bands, earrings, jewellery sets, men's cufflinks, bangles and accessories such as slippers and head wraps.
---
LOSA Ltd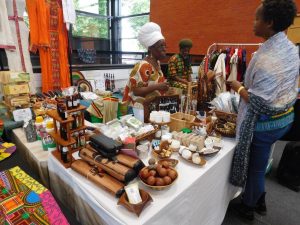 Losa ltd clothing, accessories, gifts, health and skin care products reflect a distinct Taste. From east to west Africa, we have utilized community markets to supply a range of Unique and practical goods at affordable prices.
We provide east (Ethiopia/Kenya) and west (Ghana/Mali) African clothing for men, women and Children. We provide skin and health care products include (shea and cocoa butter; black Soap and black soap shampoo; lip balm; Ethiopian neem leaves, powder and oil; moringa/Black Seed/ avocado and cumin oils; moringa seeds/leaf/powder; jewellery made from sterling Silver and semi-precious stones; accessories e.g., shawls, capes, Ethiopian leather Handbags; women and girls Ethiopian and Kenyan leather sandals. Ethiopian herbal teas (moringa/green/Addis and coffee; oware/gabata game boards and rule books; Kenyan wood Carvings; African print fabrics; African name books and much more. Our aim is to provide products and gifts for all the family and friends to treasure.
---
Love Touch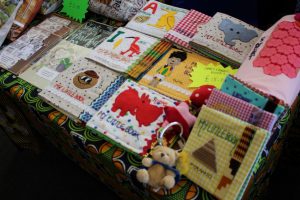 ---
Maison Ankara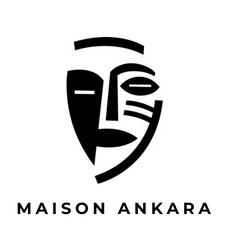 Maison Ankara is a new Black owned business headed by designer/maker Selene Miller.
Born out of a love of the Paris couture houses, wax Ankara print and African art; Maison Ankara merges all of these inspirations to produce a stunning and original range of luxury silk scarves and brocade head wraps, hemmed and hand finished with a 24 carat gold thread – evoking a feeling and aesthetic of true opulence.
---
Makeda Art 844 & NSW Photography
We are a family running 2 Art based businesses. NSW Photography produces professional quality & unique photographic images for all occasions and Makeda Art 844 produce handwritten & computerised business Signwriting Art Services.
NSW Photography offers that crisp quality needed for beauty photography, business promotion and events or products. We will enhance the look of your business or product using quality equipment to produce high quality images. We also provide quality video production and editing services to enhance the look of your product/website or business medium. We cover all business commercial/corporate events. We also produce company logos and presentations.
Makeda Art 844 : We produce exceptional Signwriting noticeboards & Business Window Signs & Logo production. We offer all forms of handwritten or computerised scripted business services. We also do Wedding Invitations/envelopes etc the promotion of businesses and the enhancement of clients business products. We design CD & Album covers.
---

MelaNative

We are MelaNative. Our focus is empowering and educating clothing and ideas. Using history and clothing to highlight areas of knowledge sometimes forgotten or disregarded.
---

MISHANTY
MISHANTY, is a fashion label heavily inspired by African print and contemporary Western fashion styling and trends.
Our aim is to merge the two influences together to create clothing for confident Women who love to stand out in a crowd.
---
The Naturally You Coach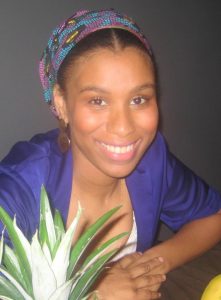 Exhibiting Natural health and wellness books and coaching programs.
Leah Salmon The Naturally You Coach is a best selling author & speaker and a supportive & nurturing nutritionist and life coach, on a mission to help 100,000 Black women to eat for health, think for happiness and live in harmony, or what she calls 'Becoming Naturally You " by 2020. To achieve this goal, leah creates videos, articles, events, workshops and private and group coaching programs.
 
---

Ndulge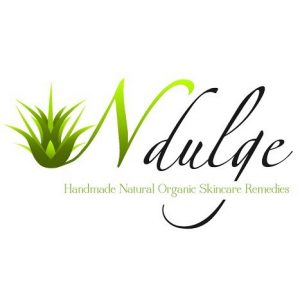 Ndulge a handmade business creating Natural & Organic Skincare Remedies, especially for those with dry and sensitive skin. Each individual remedy is formulated with the purest potent ingredients to enhance the wellbeing of your skin. Our clean beauty remedies are certified cruelty free, no chemical nasties and recyclable packaging.
Pamper yourself to our luxurious range of soap, body créme, salt scrub, foot balm, aftershave balm, shaving oils, soy wax candles, complimentary bath accessories
Everyone loves to treat themselves, but how would you feel to know that each specific remedy that is bought a percentage is given back to the community through a recognised charity. Want to learn more….please ask!
---
Nicely Publishing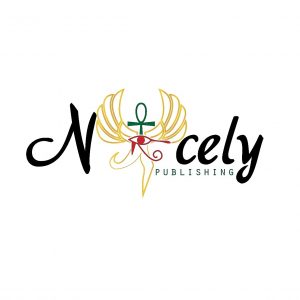 Exhibiting My debut novel 'The Masterpiece' with my business cards.
Nicely publishing is a small business Chiemeka has created to publish her novels for the time being. It is designed to produce unique, thought-provoking stories that challenge the majority into thinking deeper than what we observe on a surface level.
The main aim is to inspire through social and cultural expression, as well as provide an alternative mindset and way of perceiving our world.
Chiemeka's debut novel is The Masterpiece book 1 in The Shadow I Cast series.
---

ODIP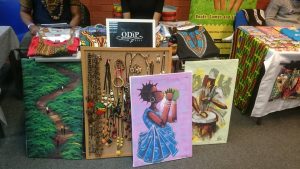 The ODiP group are community investors and purveyors of genuine African artistry.
All of our stunning paintings have been personally selected from some of Africa's very talented artists.
We have a beautiful array Dashikis and T-shirts made in the Gambia.
Our unique jewellery are either handmade in silver or costume pieces
---
Oooh Skincare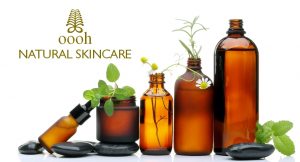 Exhibiting Natural skincare, magnesium salts, magnesium oil and gel, clays, facial cream, body butter, body oils, nutritional supplements, honey and herbal tea
We are a family run business inspired to create natural skincare products that nourish and moisturise skin. Our products have been known to be suitable for eczema, psoriasis, dry, ageing skin and are vegan. We ensure our products do not contain any harmful ingredients such as parabens, sodium lauryl sulphate, and are not tested on animals. We also stock nutritional products to help maintain optimal health. 
---

Pure Goodness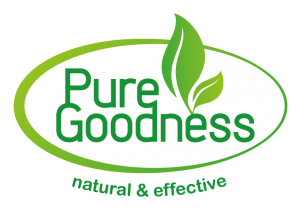 Exhibiting handmade natural hair and skincare products
We use the finest natural ingredients to make everything you need to care for your hair and body, i.e. hair cleanser, leave-in conditioner, hair and scalp moisturiser, complete face care range, body lotion, oils, salts and scrubs, bath bombs and lovely skin nourishing soaps.
---

Proud2BeAfrican Woman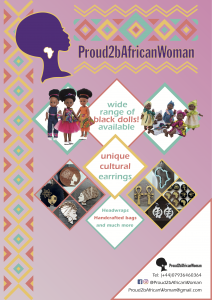 Exhibiting Ethnic Jewellery, Black Dolls and Accessories.
---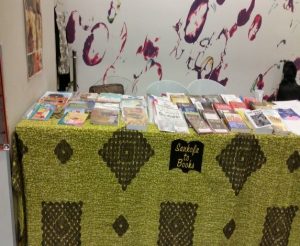 Sankofa To Book
Exhibiting Books and Posters.

Sankↄfa To Books is the 'Return to Reading Books' was established to help our Community to improve its capacity in the literature realm of Africa  the African Diaspora and the rest of the world . History is so important and the books provided are based on History, Health, Sociology, psychology, home-schooling, etc. This creates a base to 'Know Thyself'. It is stated that to hide anything from Black People hide it in a book'. Come and purchase books and knowledge posters for all the family.
---

StarGirl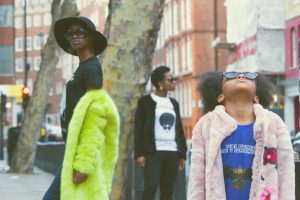 Exhibiting a range of t-shirts with words of positive declarations on them- aimed primarily at young girls and women.
StarGirl is for anyone who has ever felt ignored, dismissed or invisible. It is a declaration that despite what society may tell you, you are beautiful, you are of value and you are enough. We Want ladies to wear StarGirl clothing with pride and with confidence. There's a space in this world for the uniqueness you carry so come through with the real you.
---

Synergy
A creative synergy of art and design. Jewellery, bags and T-shirts. Products with cultural meaning and healing properties.
---
Utility Warehouse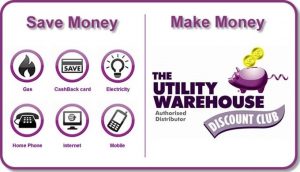 Exhibiting savings on gas, electricity, broadband and mobile.

---

Wellness Parlour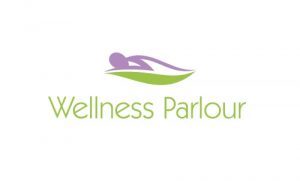 Wellness Parlour specialises in healing products and therapies to help you live a stress free life and live more effectively.

WordPower Books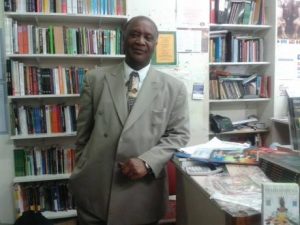 Exhibiting Books​ ​on​ ​Black​ ​history​ ​and​ ​culture 
---

Yinka Designs
Exhibiting handcrafted greeting cards and gifts.
---
YVON'S Creative Creations
Soft Furnishing Dressmaking items Natural Products such as Moringa and Black castor oil Greeting Cards
---

Yvonne Jackson-Browne
Children's clothes and accessories from 12 months – 10 years in African prints and other fine cottons. I make dresses/shorts/romper outfits for toddlers and children's hats. I make dresses also in reversible. My accessories consist of make up pouches, drawstring jewellery purses. All fully lined and finished to a high standard. I also make buntings in African fabrics
---