Adorn by JD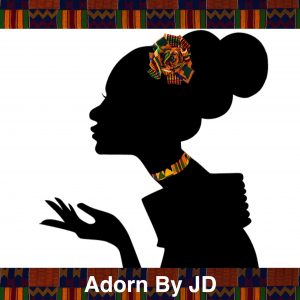 Exhibiting African inspired handmade jewellery corsages, ankara bags, ankara sliders, t shirts, skirts and chokers.
Adorn by JD is the home of stunning African print sliders, chokers, beautiful handmade corsages and royal kente print bags. Most pieces are unique and one off items.
---
Africo-Rizé
Handmade  African inspired accessories, divinely inspired and created with love. We also only use artisans from the Africa to make the pieces we do not create ourselves. We use African prints (again only purchased from the Continent and handpicked by us) and materials associated with Africa, such as cowrie shells to create our African influenced pieces.
---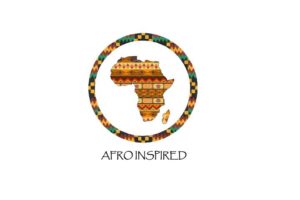 Afro Inspired
Afro Inspired is an Essex-based small business that sources quality, African inspired handicrafts and accessories from independent traders across Africa as well as designing and customising clothing and homeware for the UK Market.
---
 Article Wear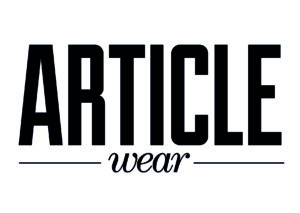 Exhibiting T-Shirts, Printed Draw String Bags and/or Tote Bags, wooden bead necklaces and bracelets, earrings and rings. The T-Shirts and beads are unisex for men and women.
Article Wear is a South London based, small, black owned business, creating trendy unisex T-­‐shirts, with top spec designs, delivering quality, fashion and true value. Article Wear uses water based ink to screen print designs, which is lead free, less solvent aggressive and contains no ozone-­‐depleting chemicals such as CFC's or HCFS'c.
Article Wear sources quality wooden beads made from oak and mahogany wood, creating the birth of Article Beads. Our adornments of bead necklaces and bracelets, together with wooden earrings and rings are sustainable and encompass longevity.
Our mission: to enhance individuality yet remain fashionable and edgy.
---

Attah Designs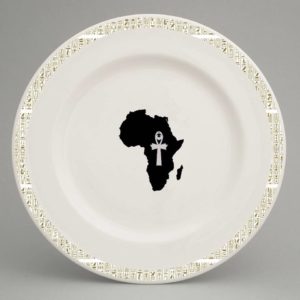 Brighten up your dining table with an beautiful set of African inspired plates. These patterned design are presented in various traditional cloth that you will find grim North, South, East and West of the African continent which include vibrant colours that will make your tasty food look even more delicious on your plate. All the large plates are made from 60% Of bone meal and China which is suitable for every day use.
---
Black History Studies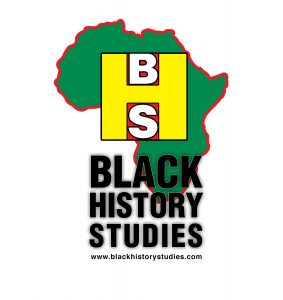 Black History Studies provides a wide range of courses and activities which will provide people with the opportunity to pursue their interest in Black History and Black Studies. We also aim to provide high quality courses and activities that can be accessed by all within the community.
We will be showcasing Adult and Children books, DVDs, African Art and much more..
---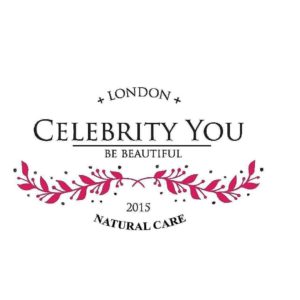 Celebrity You
Hair and Skin care products made from only Natural and Organic Ingredients.
---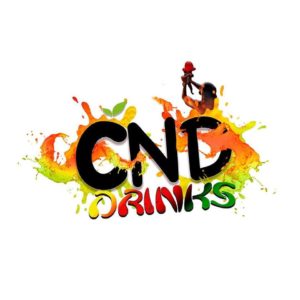 CND Drinks
CND Drinks is a family business specialising in making homemade tropical drinks. We produce and sell out core line of drinks which includes our Gold Label natural ginger beer as well as sorrel and fruit punch. We distribute to a number of establishments in London as well as catering for parties, events and personal orders. We also offer a number of bar service options including providing an entire stocked bar, and staff for various functions.
---

Colourshot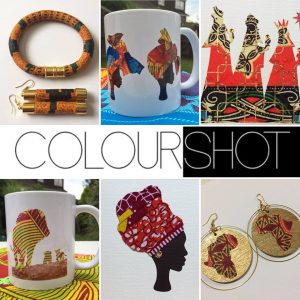 Exhibiting Greeting cards and gifts – notebooks, mugs, coasters, tealights, jewellery, headwraps, shopping bags.
Colourshot is the place to get handmade cards, gifts and jewellery made with vibrant, colourful, African fabric. Unique cards, unique jewellery, and unique gifts, all with the unifying and yet multifaceted theme of African fabric.
---

Conscious Prints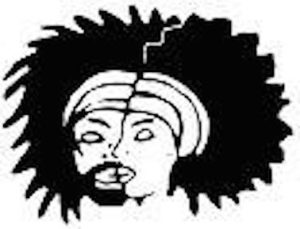 We supply conscious books, prints and fact cards on Black history around the world.
---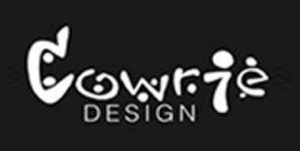 Cowrie Design
African clothing and Accessories
---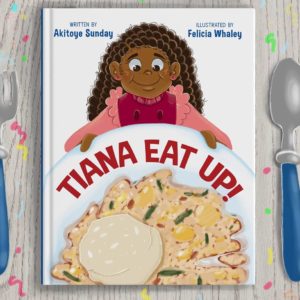 Creativ3
Exhibiting my first children's book called 'Tiana Eat Up!'.
This is a relatable story about a little girl called Tiana, who loves food. She has favourite dishes that her grandma makes, but one day she is presented with an unfamiliar dish. Will she consider the change or dismiss it?
A great stimulus to discuss food relationships and fears of the unknown. This book's target audience are children age 5-7, but it can be enjoyed and explored by the whole family.
---

Dearcurves plus size female clothing
Exhibiting female clothing comprising of skirts, blouse, kimono dresses for women uk12 up to uk26. Some of our products have elements of African inspiration.
We are a London based plus size fashion brand renowned for creating clothes for the discerning plus size women. Our products have been featured in mainstream fashion publications such as Vogue, Elle, Huffington Post and worn by Oscar nominated celebrity Gabourey Sidible.
---

Deus Avani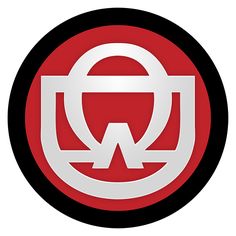 Exhibiting Afrocentric/Spiritual/Sacred Geometry Esoteric/Afrofuturism Accessories & Apparel
---

E collections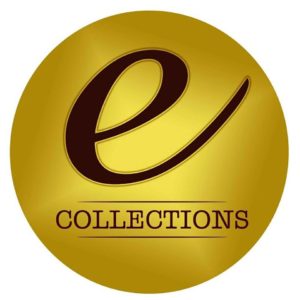 Exhibiting a range of beautiful accessories and products from the motherland Ghana – handmade African print leather handheld fans, shoulder pouches, unisex shorts, unisex backpacks, purses, bracelets, jewellery pieces, Multi print Neck Capes – all African inspired. 
---
Fefus Design
Fefus Design creates cute, eye catching and vibrant Merchandise & Art for children, with a strong emphasis on diverse characters.
---
Jeja Oils Ltd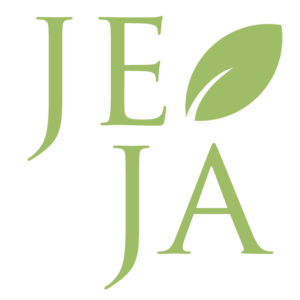 JeJa Oil sell unrefined body products from Africa. Shea butter, Palm kernel oil, Black soap and other products to enhance your skin and keep it healthy.
 We also sell the muscle and joint pain relief oil that helps ease the pain from arthritis, sore muscles from over exerting yourself during exercise. It's made from a special blend of essential oils.
---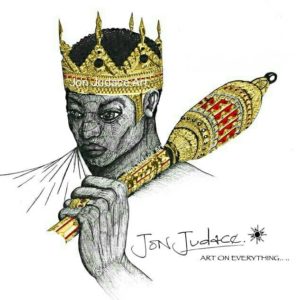 Jon Judace Art
Exhibiting Art, framed, prints and products with art printed on them, such as clothing
Jon Judace is an artist providing African inspired fine art and also an art/fashion brand producing a range of products with art printed on them.
---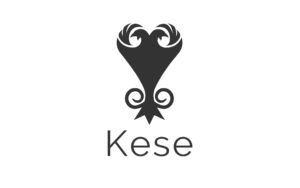 Kese Cushions
Exhibiting African-inspired artisan cushions
---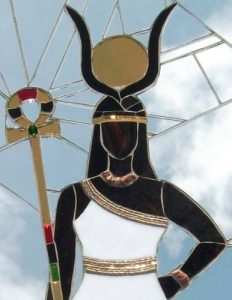 Khemporium Alkhenical Adornment
Showcasing her hand designed jewellery.
---

Kittylocks Hair Care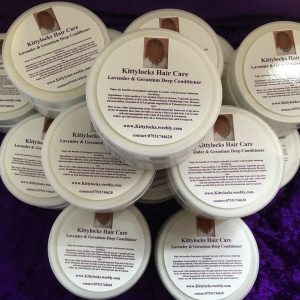 Kittylocks Hair Care products utilise fresh herbs such as Rosemary, Birch, Stinging nettle and Burdock to treat conditions such as dry, itchy, flaky, scalp, dandruff, shedding and thinning.
The shampoos gently cleanse the hair and scalp without stripping them of their nature oils. The oils can be used as a hot oil treatment, for blowing the hair straight using a hair pik or for scalp conditioning.
The deep conditioners can be used as a pre poo, no poo, rinse out or leave in head dress for twist outs, comb coils and twists.
The moisturising hair mists can be used in between washes to stimulate the follicles and provide freshness to the hair and scalp.
When used in combination, Kittylocks products special formulas support moisture retention and may aid growth by restoring the PH of the scalp and stimulating the follicles to prolong the growing phase.
They are non residue, Synthetic preservative and paraben free.
---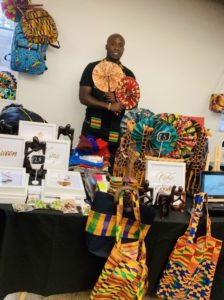 Koko Crafts
Koko Krafts was formed by myself and my cousin Nana, our parents are originally from Ghana and so we have the pleasure of being able to go back home frequently. One of the things that struck us is creativity and the ingenuity of our people in Ghana. The phrase the hustle is real encapsulates the work ethic of the nation. Without the safety net of the benefit system that we recognise in this country, people have to work to be able to provide for their families.
After a trip to the Art Centre in Ghana in 2016, our eyes were opened to the vast talent and creativity that exists in Ghana and in fact that exists in Africa as a whole. Don't get me wrong, this was not our first trip to the art centre, however on this occasion it's as if the scales fell from our eyes and we saw the potential to bring the artistic and creative essence of Ghana to a wider community. That moment was the birth of Koko Krafts.
We started with the African print fans; these fans are stunning and functional at the same time. They are made using Ankara and sometimes kente to really draw on the vibrancy of Ghana. Our fans are hand made with attention to detail. Our fans have been a great hit with people from diverse back grounds. You don't have to be African to appreciate, our fans are for ALL. We grew our business to include other arts and crafts such as carvings, paintings and jewellery. 
We retail our products via social media @kokokrafts and various pop up events. We love engaging with our customers and recreating the Accra Art Centre shopping experience. Were all about creating an experience for our customers, that means we don't mind a bit of banter and haggling. Even if you don't buy from us you'll leave smiling.
---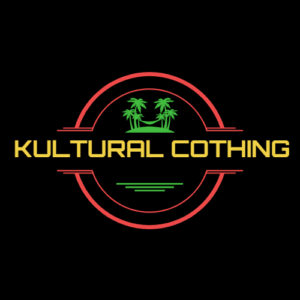 Kultural Clothing
Exhibiting T-shirts that are African and Caribbean inspired as well As some tie-dye t-shirts.
---
Make-up & make-up artists for Black African Caribbean Women
We're looking to sell make-up for Black African Caribbean women, as well as give make up demonstration for spring/ summer seasons colours and how to apply/ wear these colours for Black African Caribbean women skin tones. Also, beauty products with natural oils and oats and fragrances and smells.  
---
Mawoh Beads
Exhibiting handmade bags including make up bags and purses, children's accessories including dolls clothes.
---
Mishanty 

MISHANTY, is a fashion label heavily inspired by African print and contemporary Western fashion styling and trends. Our aim is to merge the two influences together to create clothing for confident Women who love to stand out in a crowd.
---

MoCollectibles
MoCollectibles is all about fashion and beauty, your go to place to shop.  An Effortlessly Chic Fashion & Lifestyle Brand.
---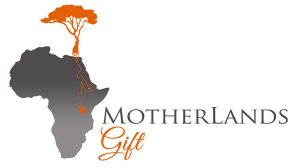 Motherlands Gift
Exhibiting books, toys and beauty products.
---

Nana Dolls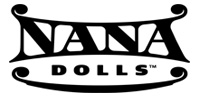 Beautiful Black dolls with afro hair in African print clothing, inspired by historical African figures.
---

Natural Glo
We will be selling authentic, handmade Shea butter for the body and for hair, we also be selling black soap.
All products will leave your skin glowing and radiant
All sourced from Tamale, Ghana
---

Nubian Chile
Nubian Chile promotes natural hair and all things natural. The ultimate aim is to return back to Nature and a purer way in living, by eating healthy and living ethically.

I will be selling t-shirts, greetings cards, badges and African influenced children's clothing.
---
NYOS
Authentic handmade laptop/tote/duffel bags and accessories, including notepads made in Ghana. The quality is of a high standard and sure to stand out in any social event. No two items are the same and help to consolidate
the uniqueness of each individual purchasing these goods!
---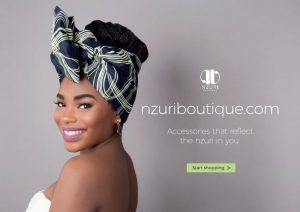 Nzuri Boutique
Nzuri Boutique are passionate about providing everyday people with a touch of style to uplift and compliment her wardrobe. We wanted to redefine what it is to accessorise, knowing you do not have to break the bank to look great.
At Nzuri Boutique we take pride in individually sourcing products offering great variety and accessory designs at competitive prices without compromising on quality.
---
Portfobello Tom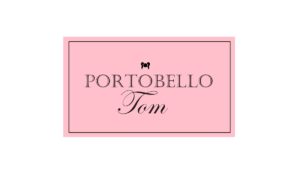 Exhibiting Jewellery, predominantly beaded bracelets along with charm bracelets and necklaces.
I lost my daughter to meningitis 18 years ago and set up Portobello Tom last year hoping I could encourage other people who have been traumatised by life in some way, to remember that as long as we keep going life can and does get better. I've created a range, which I will be selling on the day called JOURNEY. 10% of JOURNEY bracelet sales will be going to Meningitis Now. Giving back to those who helped me in the early stages of my grief, has also become part of my healing.
---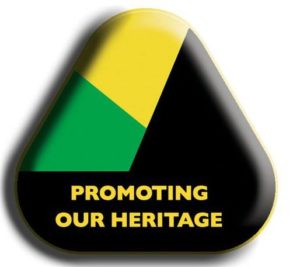 Promoting Our Heritage
African & Caribbean Cultural Heritage Books & Accessories
---

R Consultancy
R Consultancy is an umbrella trading name for Rena Kydd Williams who provides a number of services. Rena will be presenting  pure cocoa butter, for skin and hair, which is ethically grown and harvested in the spice isle of Grenada.
Rena has gone to great lengths to keep a natural feel at the heart of this venture, by sourcing bio compostable packaging to recycled paper and card for her business cards. Most importantly the sales of the natural cocoa butter are ploughed straight back to the farming corporation in Grenada promoting employment and economic stability as well as promoting the culture of cocoa farming alive.
Rena has been a sole trader for over 10 years and boasts a number of skills ranging from nursing people with Learning Disabilities, Carnival project management and academic publications.
---

Rufina Designs
A women's online store offering a range of clothing, shoes and accessories inspired by traditional African styles fused with contemporary western trends.
---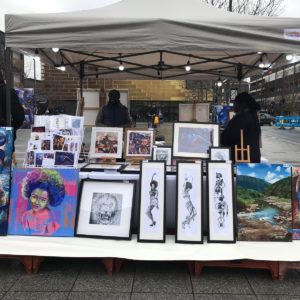 Shikabelle Art
Shikabelle Arts – presents Shallman Quashie
A vibrant abstract artist of the 21st century
''the man behind the brushes''
---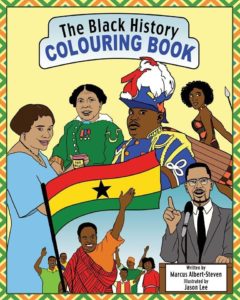 The Black History Colouring Book & Bespoke Beauty Organics
Exhibiting Colouring books and Organic skin care products
The Black History Colouring Book invites children of all races and walks of life to celebrate in the outstanding achievements of Black historical figures who have made significant contributions to history against all odds. Each historical figure has transformed history through education, politics, medicine, leadership and a desire for equality and freedom for all.
With beautiful sketches that show Black historical figures in action and five amazing facts to accompany the sketches, young children will fall in love, learn and feel empowered.
---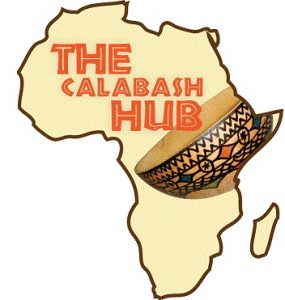 The Calabash Hub
The Calabash Hub promotes the culture of Ghana through the sales of natural skin care products & adornments, cultural tours to Ghana, creative workshops and educational events.
---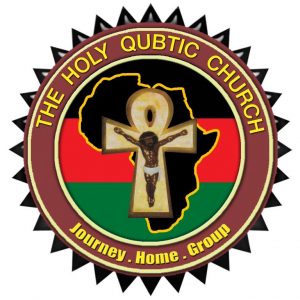 The Holy Qubtic Church
The Holy Qubtic Church will be exhibiting Books, CD's, and DVD'S of an Afrocentric nature all authored from within our organisation as well as incense and oils and children's paraphernalia.
The goal of the Qubtic Church Of The Black Messiah is to bring the scriptures to all humanity in such a way as to cause to come to your memory once again the of the true spiritual richness and glory of Tama-Re (Ancient Africa) which will allow you as members of humanity most especially those of Nubian Melaninite heritage to be able to embrace true scriptural rites. We bring this about by re-educating our Nubian Melaninite family by way of books, CD's and paraphernalia to assist with spiritual development and growth.
---
Triple Goddess London
Original Handmade Clutches and Jewellery with African and western Indian culture influence.
Triple Goddess London, is a brand for women inspired by original people, African culture and images. Why we called it Triple Goddess London? Because there are two Goddess images and the third goddess is the girl / women whom wears it . Hence Triple Goddess London. I feel it important to have images that reflect us , beautiful blessed people! We make Handmade handbags, Jewellery and clothes made with joy and love!


---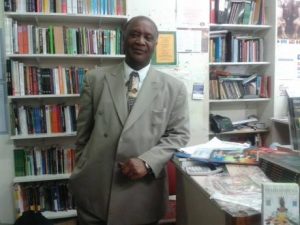 WordPower Books UK
Exhibiting Books on Black History and Culture