Adorn by JD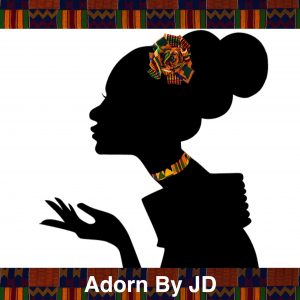 Exhibiting African inspired handmade jewellery corsages, ankara bags, ankara sliders, t shirts, skirts and chokers.
Adorn by JD is the home of stunning African print sliders, chokers, beautiful handmade corsages and royal kente print bags. Most pieces are unique and one off items.
---
Africo-Rize
Exhibiting Handmade African inspired accessories, divinely inspired and created with love. We also only use artisans from the Africa to make the pieces we do not create ourselves. We use African prints (again only purchased from the Continent and handpicked by us) and materials associated with Africa, such as cowrie shells to create our African influenced pieces.
---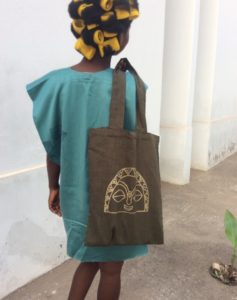 Afurakani
Afurakani is an independent retailer that makes customised novelty glasses made from Ankara fabric and also sells jute bags using Taino (Jamaica) symbolism and Ghanaian T-shirts, and jewellery all designed and made in the Motherland.
Afurakani showcases a range of clothes and accessories designed by emerging dressmakers in Ghana and the England. The garments include Western-inspired dresses, loose-fitting traditional styles, men's shirts and women's sandals in a range of sizes. The jewellery includes hand-made pieces designed using a mix of West African beads.
---
Ahima London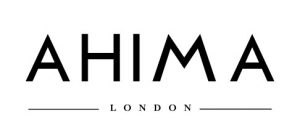 Ahima is a London based jewellery brand that creates meaningful jewellery and accessories with a signature style of delicate narrative driven pieces that blends fashion, wellness and culture to promote empower and inspire.
Each collection is a cohesive narrative exploring classic themes with a particular emphasis on Ghanaian traditional and sacred symbols.
Ahima jewellery is artfully designed and deliberately crafted as timeless pieces of culture, wellness, love and empowerment are a perfect gift for women of all ages.
---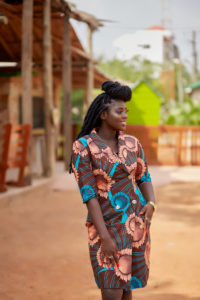 AquariusB
AquariusB is an exciting fashion brand inspired by vibrant African textile patterns and prints. AquariusB offers high quality, exclusive products that are ethically sourced and produced in Ghana & London.
We aim to utilize local skills and generating employment, to delivering the finest product to the consumer. All products we sell are 100% handcrafted with pride by individual Artisans
As part of AquariusB effort to give back, AquariusB currently use a portion of their sales in sponsoring one child in Ghana and aiming to sponsor more as the brand grows
---

Article Wear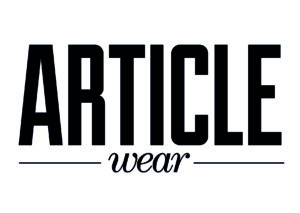 Exhibiting T-Shirts, Printed Draw String Bags and/or Tote Bags, wooden bead necklaces and bracelets, earrings and rings. The T-Shirts and beads are unisex for men and women.
Article Wear is a South London based, small, black owned business, creating trendy unisex T-­‐shirts, with top spec designs, delivering quality, fashion and true value. Article Wear uses water based ink to screen print designs, which is lead free, less solvent aggressive and contains no ozone-­‐depleting chemicals such as CFC's or HCFS'c.
Article Wear sources quality wooden beads made from oak and mahogany wood, creating the birth of Article Beads. Our adornments of bead necklaces and bracelets, together with wooden earrings and rings are sustainable and encompass longevity.
Our mission: to enhance individuality yet remain fashionable and edgy.
---

Be Naturally Selective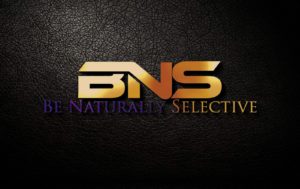 Exhibiting Ethnic Ankara print woven clutch bags, Small, medium and large. Ethnic Kenyan Masai beaded necklaces and bangles. Various types. Handmade Genuine gemstone jewellery.
---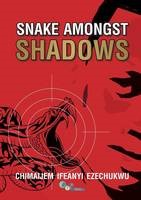 BIS Publications UK/ Afrocentricware
Exhibiting Black History Books and black story books for children and customised items such as notebooks, glass cases, pens, pencils using the African print.
---

Black History Studies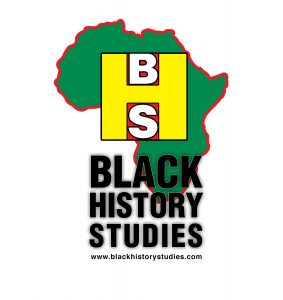 Black History Studies provides a wide range of courses and activities which will provide people with the opportunity to pursue their interest in Black History and Black Studies. We also aim to provide high quality courses and activities that can be accessed by all within the community.
We will be showcasing Adult and Children books, DVDs, African Art and many more..
---
Coco Daville Jewellery Designer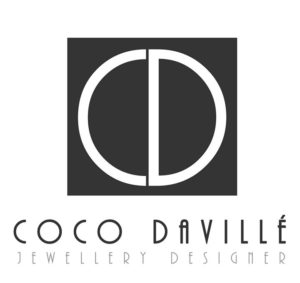 Exhibiting Handmade jewellery and accessories.
---

Colourshot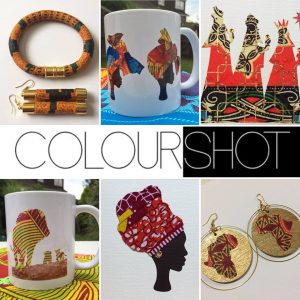 Exhibiting Greeting cards and gifts – notebooks, mugs, coasters, tealights, jewellery, headwraps, shopping bags.
Colourshot is the place to get handmade cards, gifts and jewellery made with vibrant, colourful, African fabric. Unique cards, unique jewellery, and unique gifts, all with the unifying and yet multifaceted theme of African fabric.
---

Cowrie Design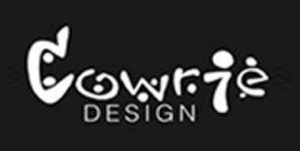 Exhibiting Men's and Women's African contemporary fashion and accessories. Cowrie design manufactures 90% of its stock in Nigeria. It partners with small enterprises, both men and women seamstresses in the poorer areas of Lagos. It also sources fabric that produced in Ghana, Ivory Coast or Nigeria. Cowrie's vision is to partner with more small business, empowering sustainability.
---

DADA Success Academy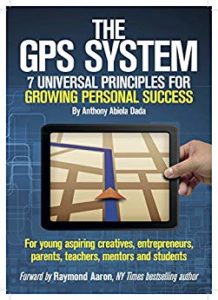 Exhibiting information about the services of Tony DADA and DADA Success Academy Services. Tony's Book and CD.
Tony is a Mentor, Coach, Social Entrepreneur, Singer, Songwriter and an award winning author of 'The GPS System – 7 Universal Principles for Growing Personal Success'. He created the GPS (Grow Personal Success) Mentoring and Coaching Program.
---

E collections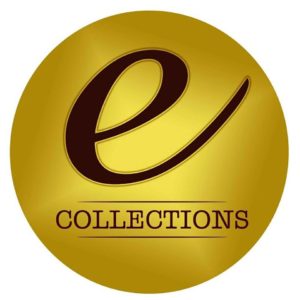 Exhibiting a range of beautiful accessories and products from the motherland Ghana – handmade African print leather handheld fans, shoulder pouches, unisex shorts, unisex backpacks, purses, bracelets, jewellery pieces, Multi print Neck Capes – all African inspired. 
---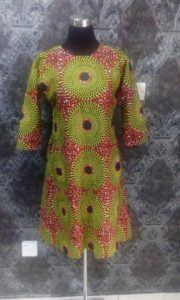 Flakies Fashion
Flakies sells Women's contemporary clothes and accessories made from Ankara Print.
---
GBAO (Easy and Elegant)
Exhibiting jewellery and accessories
---

House of Ohene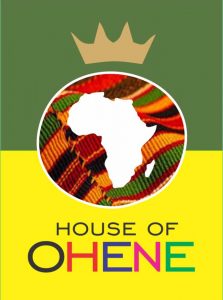 They are Contemporary African Fashion. Giving individuals the opportunity to express themselves through their wear, whilst embracing their culture and tradition. Adding colour and spark to any occasion. Their items are made by Artisans in Ghana and London. Great care and attention is given to every item to ensure the best quality is achieved. Our aim is to provide our customers with the best quality products. 
Be Bright, Be Bold and Beautiful.
---

Huie Enterprises
Exhibiting luxury handmade jewellery.
---
Ivy Nat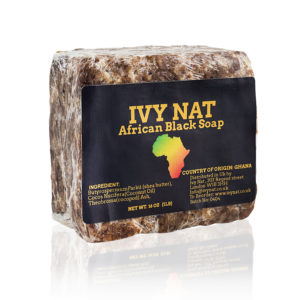 Exhibiting Natural, Organic, Cruelty Free, Vegan Beauty and Healthy products
At Ivy Nat we believe that it is important what you put on your body therefore we only use the purest organic, natural and cold-pressed ingredients, sourced from ethical producers from different countries in Africa, to create our beauty and wellness products.
---

Jazzieo Textiles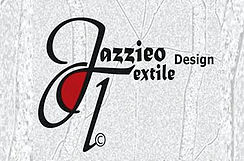 I use African fabrics as well as my original textile design to produce my hand crafted products. My products include tea towels, cushion covers, notebooks, greeting cards, passport covers, cardholders, compact mirrors, snoods, art prints, bags, wristlet keychains and pins.
Jazzie Textile is an online homeware, stationery and gift accessories Shop.
We offer handmade products using source African wax prints as well as creating our own original bespoke textile products for your home and fashion accessories.
---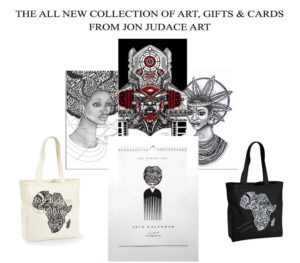 Jon Judace Art
Jon Judace is an artist providing African inspired fine art and also an art/fashion brand producing a range of products with art printed on them.
---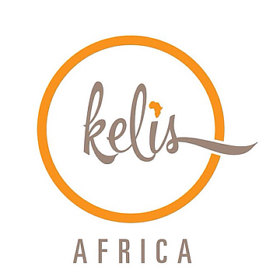 Kelis Africa

Exhibiting African inspired clothing.
---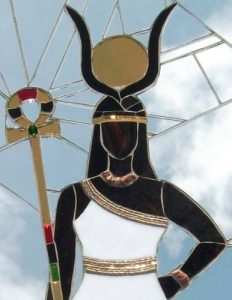 Khemporium Alkhenical Adornment
Showcasing her hand designed jewellery.
---

Kittylocks Hair Care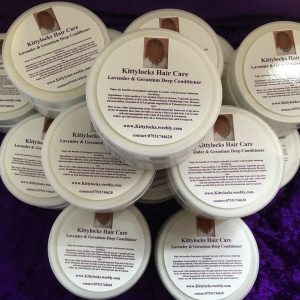 Kittylocks Hair Care products utilise fresh herbs such as Rosemary, Birch, Stinging nettle and Burdock to treat conditions such as dry, itchy, flaky, scalp, dandruff, shedding and thinning.
The shampoos gently cleanse the hair and scalp without stripping them of their nature oils. The oils can be used as a hot oil treatment, for blowing the hair straight using a hair pik or for scalp conditioning.
The deep conditioners can be used as a pre poo, no poo, rinse out or leave in head dress for twist outs, comb coils and twists.
The moisturising hair mists can be used in between washes to stimulate the follicles and provide freshness to the hair and scalp.
When used in combination, Kittylocks products special formulas support moisture retention and may aid growth by restoring the PH of the scalp and stimulating the follicles to prolong the growing phase.
They are non residue, Synthetic preservative and paraben free.
---

KrystleDeanCrafts
We handmake Beautiful African and Caribbean Print Accessories for the Home, ranging from Cushions, to Beanbags to Floor Cushions plus more…
---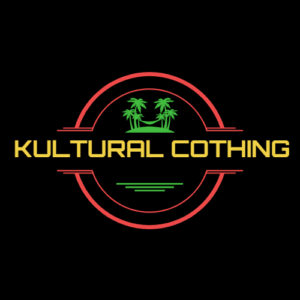 Kultural Clothing
Exhibiting T-shirts that are African and Caribbean inspired as well As some tie-dye t-shirts.
---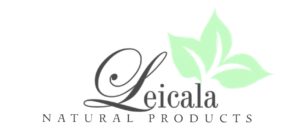 Leicala Natural Products
At Leicala Natural Products, we sell natural haircare and skincare products. Our products are cruelty free, paraben free and chemical free.
We are passionate about creating products using only natural ingredients and we're proud to have garnered the trust and loyalty of countless customers.
---
LOSA Ltd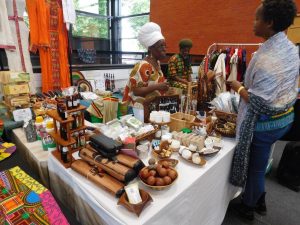 Losa Ltd clothing, accessories, gifts, health and skin care products reflect a distinct Taste. From east to west Africa, we have utilized community markets to supply a range of Unique and practical goods at affordable prices.
We provide east (Ethiopia/Kenya) and west (Ghana/Mali) African clothing for men, women and Children. We provide skin and health care products include (shea and cocoa butter; black Soap and black soap shampoo; lip balm; Ethiopian neem leaves, powder and oil; moringa/Black Seed/ avocado and cumin oils; moringa seeds/leaf/powder; jewellery made from sterling Silver and semi-precious stones; accessories e.g., shawls, capes, Ethiopian leather Handbags; women and girls Ethiopian and Kenyan leather sandals. Ethiopian herbal teas (moringa/green/Addis and coffee; oware/gabata game boards and rule books; Kenyan wood Carvings; African print fabrics; African name books and much more. Our aim is to provide products and gifts for all the family and friends to treasure.
---
Marnie Lux
Exhibiting Luxury affordable Jewellery for men and women, our collection will have you wearing exclusive pieces bought from different parts of Africa.
---

MelaNative
Exhibiting empowering t-shirt designs and natural beauty and hair products.
We are MelaNative. Our focus is empowering and educating clothes and ideas. Using history and clothing to highlight areas of knowledge sometimes forgotten or disregarded.
---
Monas Collection
Monas collection provides top quality products ranging from masai beadwork to kitenge and ankara fabrics. And our products are handmade.
---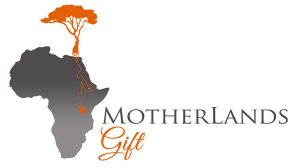 Motherlands Gift
Exhibiting books, toys and beauty products.
---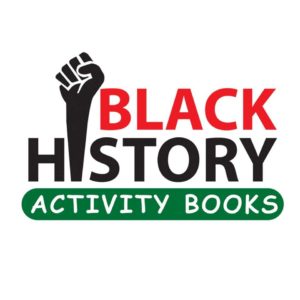 Newborn Design
Exhibiting a series of Black History activity books along with some merchandise like pens, bookmarks, mugs, rulers, children's drinking bottles, clocks and t-shirts.
We believe in inspiring and educating the next generation with positive Black role models, so they maximise their own potential. Just like the Sankofa, sometimes we need to look back to help us move forward.
---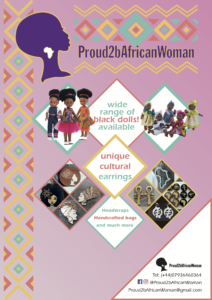 Proud2bAfricanWoman
Exhibiting Ethnic Jewellery, Black Dolls and Accessories (bags, sleeping bonnet, material etc)
---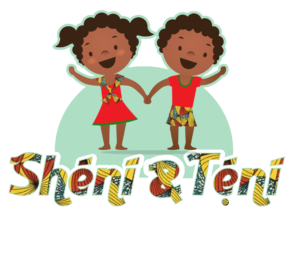 Sheni and Teni Ltd
At Sheni and Teni Ltd, we design and create educational toys that provide an avenue for ethnic representation. Our multipack puzzle sets depict traditional scenes from countries in Africa – showcasing the diverse, vibrant and colourful cultures across the continent. More than just toys, our puzzles encourage learning and help children expand their horizons.
---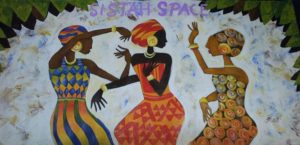 Sistah Space Against Domestic Violence
Sistah Space is a domestic violence/abuse sanctuary where women and girls of African and Caribbean heritage can get practical, emotional and professional support and advice. A qualified Independent Domestic Violence Advisor (IDVA) will be available to speak to on request.
All of our products have been donated to help us raise the funds to support African women and girls affected by domestic and sexual violence and other abuse.
We have donation containers and Sistah Space wrist bands.
As well as giving out our flyers, we will be exhibiting individually made Black 'Survivor' Dolls, which are dolls with unique features and a range of African and Caribbean hair types. The dolls have a range of outfits to choose from and are made by survivors.
We will also have a range of top range hygiene products such as soaps and bath soaps, powders and other feminine products.
We also have a wide range of Mosaiqe watches.
---

Soul Medicine
We will be sharing doTERRA , certified pure essential oils, and educating people on the healing benefits of plant based medicine. I will be promoting our "Nature's Medicine Cabinet" education classes consisting of, Balancing Hormones Naturally, Natural Homecare Solutions and Essential Oils for Emotional Wellbeing during March and April. I will also share my Holistic Health Coach Services, and sell my book"Nature's Medicine for the Soul"
Soul Medicine- Offering Holistic Health & Coaching Services, supporting people going through a health transition from conventional to plant a based, toxic free lifestyle. doTERRA certified pure Essential Oils – Discover the Power of pure essential oils, for internal use as well as topical and diffusion, these are natural plant based medicine's, changing lives for the better one drop at a time. Empower yourself by taking charge of your own health and that of your family.
---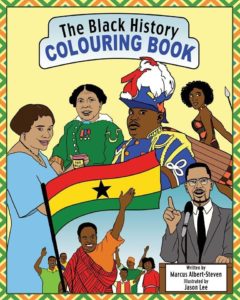 The Black History Colouring Book & Bespoke Beauty Organics
Exhibiting Colouring books and Organic skin care products
The Black History Colouring Book invites children of all races and walks of life to celebrate in the outstanding achievements of Black historical figures who have made significant contributions to history against all odds. Each historical figure has transformed history through education, politics, medicine, leadership and a desire for equality and freedom for all.
With beautiful sketches that show Black historical figures in action and five amazing facts to accompany the sketches, young children will fall in love, learn and feel empowered.
---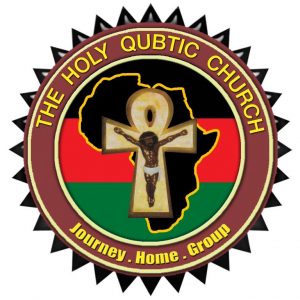 The Holy Qubtic Church
The Holy Qubtic Church will be exhibiting Books, CD's, and DVD'S of an Afrocentric nature all authored from within our organisation as well as incense and oils and children's paraphernalia.
The goal of the Qubtic Church Of The Black Messiah is to bring the scriptures to all humanity in such a way as to cause to come to your memory once again the of the true spiritual richness and glory of Tama-Re (Ancient Africa) which will allow you as members of humanity most especially those of Nubian Melaninite heritage to be able to embrace true scriptural rites. We bring this about by re-educating our Nubian Melaninite family by way of books, CD's and paraphernalia to assist with spiritual development and growth.
---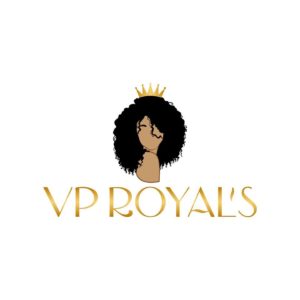 VP Royals
Exhibiting natural hair products and body products, shampoo, conditioner, treatment, hair oils, styling cream and body butter.
VP Royals is a natural organic Health & Beauty company. All our products are created using natural organic ingredients free from sulphates, parabens, perfume and other harsh chemicals that cause hair damage/breakage and skin irritations. Our mission is to incorporate raw organic, natural ingredients into all our products to promote the growth of healthy hair of all types and glowing healthy skin.
---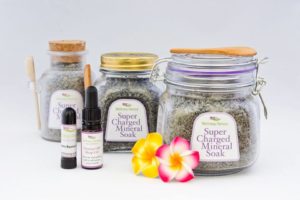 Wellness Parlour
Exhibiting natural, hand blended products at this event. Products will include sleep oils, gifted oils, grief release oils, mineral bath salts , incence cones , chai tea etc.
Headed by Wholistic Therapist Fifi DeFreitas, Wellness Parlour provides high quality products and therapies designed to aid in your vitality and bringing your body into full harmony.
---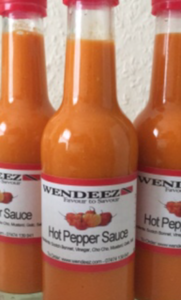 Wendeez Ltd
Wendeez provides a Caribbean style Hot pepper sauce and Apple Amchar chutney. These products are homemade, natural and Vegan friendly. Complimenting all dishes with a balance of heat and flavour. Now on offer for your ultimate eating pleasure, Wendeez Favour to Savour. 
---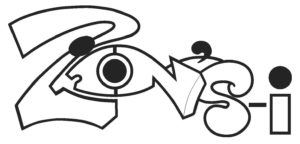 Zions-I
Exhibiting Fine Art prints, Greeting cards, T-shirts and Jewellery.
Zions-I create cultural art and design to Inspire, Motivate and Uplift. The current collection entitled Geneisis -Timelines and Maps is a colourful range of fine art limited edition prints and print originals, t-shirts, greeting cards and jewellery that explore the creation of the universe. This dynamic combination of science, art and fashion make perfect gifts, personal treats or striking additions to your art collection.