Black History for Families Course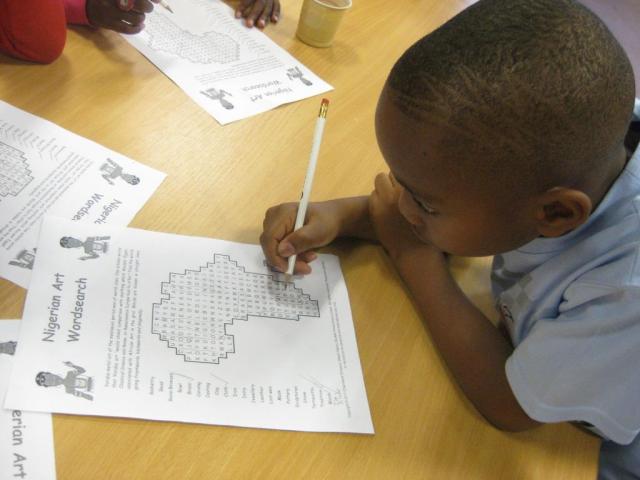 Black History for Families is a new and thought-provoking 5 week course.
The course will be wholly introductory to children aged 9 to 15 AND their parents. The classes are two hours long. 
Learning as a family is a way of encouraging, enabling and empowering parents to develop a deeper understanding of how to extend their children's learning at home. Family learning aims to raise achievementand promote the benefits of family involvement in the total learning process.
Read article 'Black Teens With Racial Pride Do Better in School'
The benefits of the Black History for Families Course are:
The course encourages parents to gain confidence in their own ability to learn about Black History.

The course can raise the achievement levels of children.

The course aims to improve motivation, build racial esteem and help both children and adults to become effective learners.

The course provides opportunities for children to help their parents or guardians, and in this way, it enhances and enriches family life.

The course promotes lifelong learning.
Course Content:
Week 1: Black Londoners before 1948
In this session, we will uncover the hidden histories of people of African and Caribbean descent who have contributed to London before 1948.
Week 2: Marcus Garvey and the Pan African Movement
In this session, we will explore the contributions of Marcus Garvey and the Pan African movement.
Week 3: Black Scientists and Inventors
In this session, we will examine the achievements of Black Scientists and Inventors from past to present.
Week 4: Roots of Black Music
In this session, we will make strong use of audio visual material to take us on a musical journey from Ancient African Music to Afro Beats.
Week 5: Black Businesses and Young Entrepreneurs
In this session, we will look at the history of Black Business and entrepreneurs from past and present. We will discuss how to set up a business or young enterprise.
The course will run for 5 weeks, one class per week
This course will be relaunched in 2019!
Reading lists and handouts are provided.
The cost of the course is below: 
£50 – 1 Adult, 1 Child (5 weeks)

£75 – 1 Adult, 2 Children (5 weeks)

£100 – 2 Adult, 2 Children (5 weeks)
We accept cash, cheques, postal orders and BACS payments. To pay by credit card, click the buy now button (transaction fees are payable). Please ensure that you have read our terms and conditions before booking using this method.
Places on this course are limited and are available on a first come, first served basis and we anticipate that there will be a lot of demand for this course. 
If you would like to attend this course, please contact us for a booking form. If you have any questions about the course or require more information about enrolling, please contact us.
"If you expect the present day school system to give history to you, you are dreaming. This, we have to do ourselves. The Chinese didn't go out in the world and beg people to teach Chinese studies or let them teach Chinese studies. The Japanese didn't do that either. People don't beg other people to restore their history; they do it themselves." – John Henrik Clarke, Historian