2b Accessories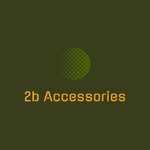 Exhibiting accessories for your home, including purses, cardholders, travel/makeup bags, glasses cases, pencil cases, plant pots, bathroom and kitchen utensils holders. All handmade from sustainable, environmentally friendly materials. Affordable, vegan and an excellent alternative to plastic and leather goods.


---
Adorn by JD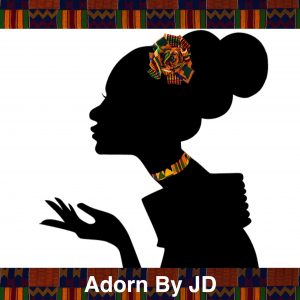 Exhibiting African inspired handmade jewellery corsages, ankara bags, ankara sliders, t shirts, skirts and chokers.
Adorn by JD is the home of stunning African print sliders, chokers, beautiful handmade corsages and royal kente print bags. Most pieces are unique and one off items.
---
Affinity Line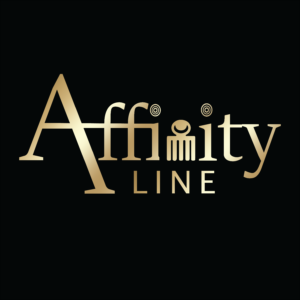 Affinity Line is a brand specifically created to celebrate the legacy of Black Queens, Black excellence and Black power. Our beautiful collection will have you affirming your greatness, inner power and self-discovery.
---
Africo-Rize
Africo-Rizè is committed to only using Artisans on the Continent to produce a fusion of African inspired clothing and accessories using only the best 100% cotton wax material, which is also brought in the Gambia. We get inspiration from all things African and this is showcased through our clothing, shoes and jewellery.
---
Attah Designs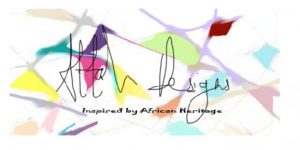 Exhibiting African inspired dinner plates for adults and children.
My products are ceramic dinner plates that contain a traditional African pattern around the rim and that has the continent of Africa in the middle and also an image within that of an historic image related to the area that the pattern originates from. I also sell children
s melamine plates that have traditional patterns around the rim and in the middle of the plate there are either phrases or words that are from the area that the pattern comes from. These are educational plates that encourages children to learn traditional African languages.
---
Aziza Illustrates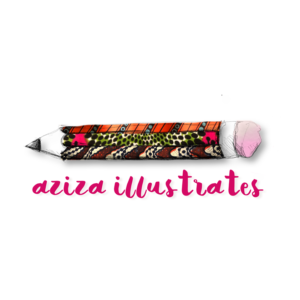 Exhibiting greeting cards for all occasions and artwork with a ficus on Black characters. Original designs and artwork all done by Aziza!
---

Black History Studies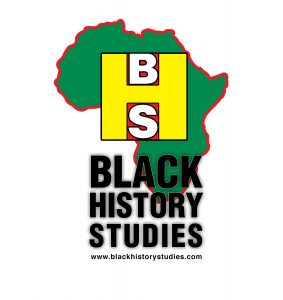 Black History Studies provides a wide range of courses and activities which will provide people with the opportunity to pursue their interest in Black History and Black Studies. We also aim to provide high quality courses and activities that can be accessed by all within the community.
We will be showcasing Adult and Children books, DVDs, African Art and much more..
---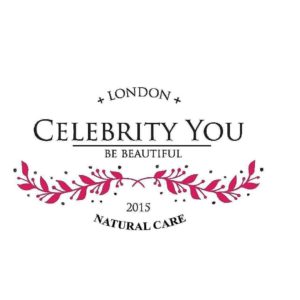 Celebrity You
Hair and Skin care products made from only Natural and Organic Ingredients.
---

Colourshot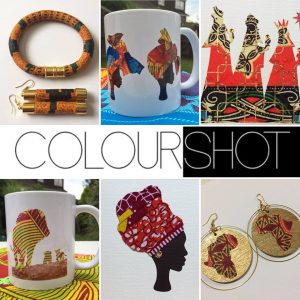 Exhibiting Greeting cards and gifts – notebooks, mugs, coasters, tealights, jewellery, headwraps, shopping bags.
Colourshot is the place to get handmade cards, gifts and jewellery made with vibrant, colourful, African fabric. Unique cards, unique jewellery, and unique gifts, all with the unifying and yet multifaceted theme of African fabric.
---

Crafted Dreams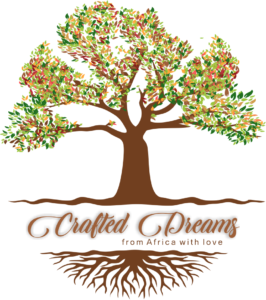 Exhibiting Hand made soaps, body butters and candles.
Handmade natural products made with 100% natural oils. All products are free from artificial preservatives and colourants and personally tested for your optimum experience. All packaging used is recyclable and/ or biodegradable
My business is more than just that. It is a 'nod' to the very strong female influences in my life. Working with our hands, is the best bonding time I have with my grandmother and had with my great grandma, who taught me the value of working with my hands and taking pride in my work. Over the years, I have picked up more tips from my mothers (mum and aunts). It is a credit to them that I can bring the best of them to you.
---

D.J.Walters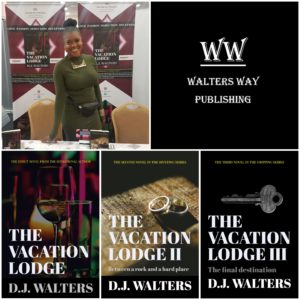 Walters Way Publishing will be showcasing the debut book series, The Vacation Lodge. This series is full of romantic suspense and tell the story of a woman called Raven who goes to Jamaica alone looking for something or someone to spice up her life. But when she gets involved with a guy that she meets at her hotel, and finds out more about his past, she realises she's probably bitten off more than she can chew.
---
DADA Success Academy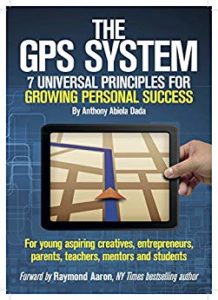 Exhibiting information about the services of Tony DADA and DADA Success Academy Services. Tony's Book and CD.
Tony is a Mentor, Coach, Social Entrepreneur, Singer, Songwriter and an award winning author of 'The GPS System – 7 Universal Principles for Growing Personal Success'. He created the GPS (Grow Personal Success) Mentoring and Coaching Program.
---
Don't Say the K
Exhibiting fine art prints of original artwork, both framed and unframed. Merchandise printed with my original artworks.  Don't Say the K is currently working on a new range of gift cards and prints called Ebony Affirmations that are part of collaboration with a poet @keshiaaaaaaaa.
I also run art classes for children and adults
---
Ecollections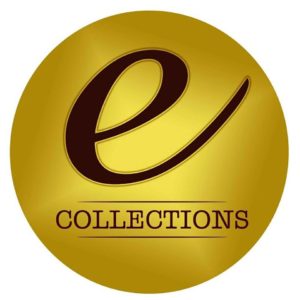 Exhibiting a range of beautiful accessories and products from the motherland Ghana – handmade African print leather handheld fans, shoulder pouches, unisex shorts, unisex backpacks, purses, bracelets, jewellery pieces, Multi print Neck Capes, – all African inspired. 
---

Essentially Ankara
Exhibiting Ankara fabric handbags, accessories and some ankara clothing. 
We are a family run business selling Ankara fabric handbags, accessories and clothing sourced directly from West Africa. We are passionate about the products we sell and are keen to showcase the beauty of African accessories and clothing, that shows the full vibrancy, culture. colours and talents of the beautiful continent of Africa. 
---
Ethnicity Clothing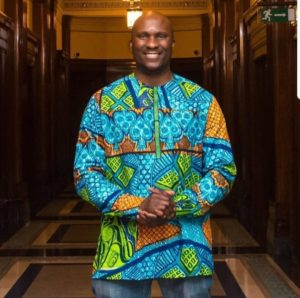 Ethnicity Clothing is a movement that produces quality afro eccentric clothing for women, men and children with a focus on investing and building a technical garment manufacturing infrastructure, which is lacking in most African countries. Our designs and the quality of our products is the difference between us and our contemporaries. we are proud that we produce high quality clothing in Africa.
---

Flakies Fashion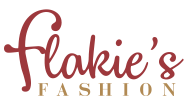 Flakie's Fashion was created in 2016 by Fola, she realised there was a gap in the market for Ankara print designs online and wanted to provide women with beautiful affordable and authentic designs. All Flakes Fashions pieces and accessories are handmade in small batches, creating limited edition collections. All clothing are lined and made from authentic high quality vibrant ankara printed fabric. Ladies, you will not find anything so unique on the high street.
---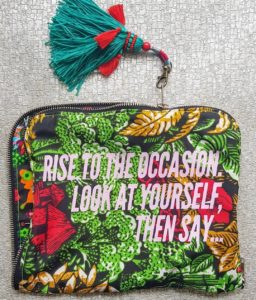 Girls Trap Too
My brand is to empower women through accessories, by creating and picking beautiful pieces that can uplift and give the confidence that us ladies need.
Whether it be affordable jewellery, statement affirmation bags or my ORGANIC oil which helps promote hair growth, everything I do, is aimed at making women feel better about themselves within.
---
Heritage Clothing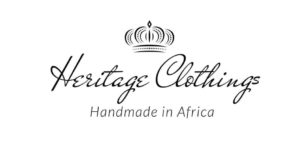 We at Heritage Clothings are here to uplift our heritage, make a fashion statement and be fabulous. We make beautiful, colourful and vibrant Ankara attires that will make you stand out at any occasion.
We are introducing Africa's cultural heritage through clothing and accessories to the world and reintroducing engagement with African print back to the world. Essentially combining traditional African fabrics with western styles and looks.
Our clothes can be worn formally and for social occasions. We design party wear, work wear and everyday wear. Some of our clothes can be worn to formal and informal events without the need to change!
Our family collection emphasizes the sense of union, community, family and friendship. We at Heritage Clothing pride ourselves in bringing value to everyone by providing quality fashionable products at affordable prices and great customer service.
---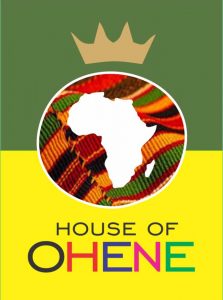 House of Ohene
A Contemporary African Fashion brand, giving individuals the opportunity to express themselves through their wear, whilst embracing their culture and tradition. Made by Artisans in Ghana and London. Be Bright, Be Bold and Beautiful!
---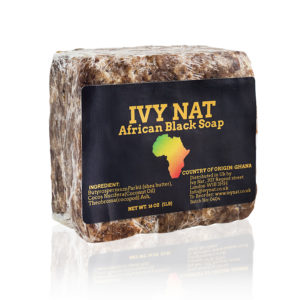 Ivy Nat
At Ivy Nat we believe that it is important what you put on your body therefore we only use the purest organic, natural and cold-pressed ingredients, sourced from ethical producers from different countries in Africa, to create our beauty and wellness products.
---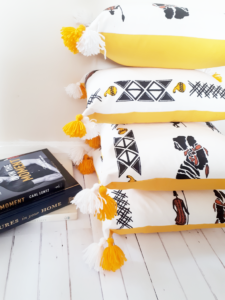 Jijjy's Mason
Jijjy's Maison is a handmade small business making charming vintage and boho chic inspired cushions, throws and personalised cushions. Most of the designs are exclusive as the fabric patterns are limited.
---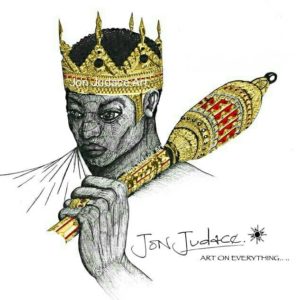 Jon Judace
Jon Judace is an artist  providing African inspired fine art and also an art/fashion brand producing a range of products with art printed on them.
---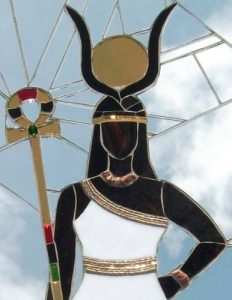 Khemporium Alkhenical Adornment
Showcasing her hand designed jewellery.
---

Kittylocks Hair Care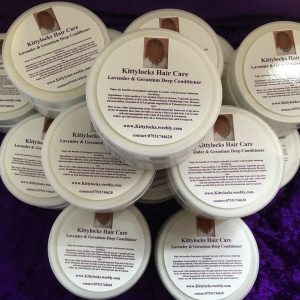 Kittylocks Hair Care products utilise fresh herbs such as Rosemary, Birch, Stinging nettle and Burdock to treat conditions such as dry, itchy, flaky, scalp, dandruff, shedding and thinning.
The shampoos gently cleanse the hair and scalp without stripping them of their nature oils. The oils can be used as a hot oil treatment, for blowing the hair straight using a hair pik or for scalp conditioning.
The deep conditioners can be used as a pre poo, no poo, rinse out or leave in head dress for twist outs, comb coils and twists.
The moisturising hair mists can be used in between washes to stimulate the follicles and provide freshness to the hair and scalp.
When used in combination, Kittylocks products special formulas support moisture retention and may aid growth by restoring the PH of the scalp and stimulating the follicles to prolong the growing phase.
They are non residue, Synthetic preservative and paraben free.
---
Leicala Natural Products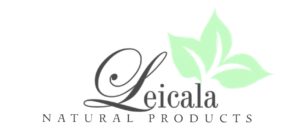 At Leicala Natural Products, we sell natural haircare and skincare products. Our products are cruelty free, paraben free and chemical free. We are passionate about creating products using only natural ingredients and we're proud to have garnered the trust and loyalty of countless customers.
---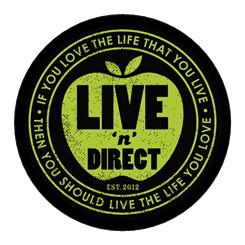 Live 'n' Direct Fresh Fruit & Veg
Live 'n' Direct Fresh Fruit & Veg will be selling tropical Fruits, vegetables, Juices and Smoothies
---

LOSA Ltd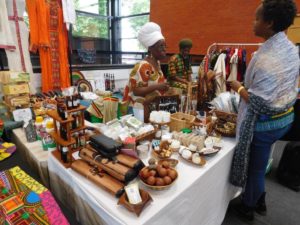 We provide Eeast (Ethiopian/Kenya) and West (Ghana/Mali, Togo) African clothing for men, women and children.  We provide skin and health care products that include (shea and cocoa butter, traditional Black soap and Black soap shampoo; lip balm; ethiopian (et) neem and moringa leaves and powder.  Moringa, neem, Black seed and avocado cold pressed oils; chew sticks form Ethiopia and Ghana, Ethiopian and Ghana moringa seeds.   Jewellery made from et sterling silver and semi-precious et stones; accessories e.g., shammas (shawls), capes, Ethiopian leather handbags; women and girls Ethiopian and Kenyan (beads) leather sandals.  Ethiopian herbal teas (moringa/green/addis and coffee; oware/gabatta game boards and rule books; Kenyan/Ghana/et wood carvings; African print fabrics; african name books, swish, leather fans and much more.  Our aim is to provide products and gifts for all the family and friends to treasure.
---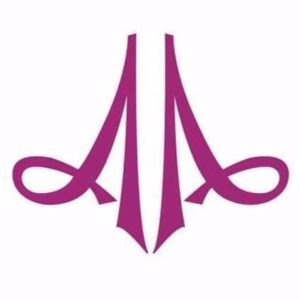 Magnetix Wellness
Quality magnetised jewellery and accessories incorporating strong neodymium magnets used and worn for a host of health benefits
---

MelaNative
We are MelaNative. Our focus is empowering and educating clothing and ideas. Using history and clothing to highlight areas of knowledge sometimes forgotten or disregarded.
---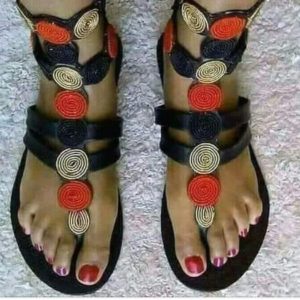 Monas Collection
Monas collection provides top quality products ranging from masai beadwork to kitenge and ankara fabrics. And our products are handmade.
---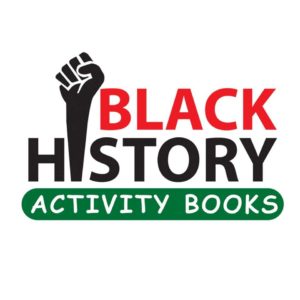 Newborn Design

Exhibiting a series of Black History activity books along with some merchandise like pens, bookmarks, mugs, rulers, children's drinking bottles, clocks and t-shirts.
We believe in inspiring and educating the next generation with positive black role models, so they maximise their own potential. Just like the Sankofa, sometimes we need to look back to help us move forward.
---
Nofisa Caseman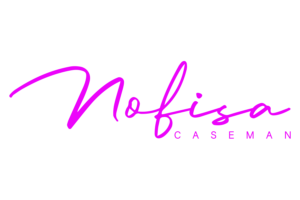 I will be selling my new book Chapter 30: Life Lessons From A Perfectly Imperfect Woman and individuals can sign up for my services which include life coaching and pole dance fitness classes.
Mother of one, Female Empowerment Coach, Speaker and Pole Dance Instructor, this dynamic female is on a mission to empower women worldwide to take action to create a Badass life.
A woman of enthusiasm, passion and integrity, Nofisa Caseman is a certified Theta Healing® DNA Basic Practitioner, Transformational and Self-Confidence coach.
With a 'No BS' approach, Nofisa empowers her clients to get out of their own way in order to become their best self and live.
---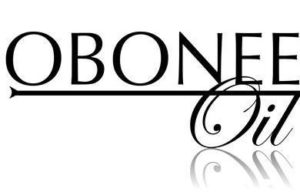 Obonee Oil Limited
Obonee Oil is a recently established company, we pride ourselves in providing our customers with vegan-friendly, organic, effective moringa body care products.
Moringa oil is ideal for all skin types. It absorbs well into the skin, leaving you beautifully moisturised, without any greasy residue. It's loaded with natural forming vitamin A, C and E, high in antioxidants, antiseptic and anti-inflammatory properties.
A Caribbean/African heritage manufacturer based in the UK. Pure and stylish is our motto; proving quality and reliability is our ethos.  We responsibly source our oil from Ghana and use only high-quality organic ingredients.
---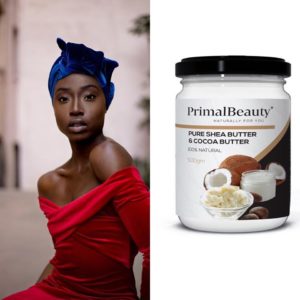 Primal Beauty Natural
Primal Beauty is intended to cater to all demographics of women and men who are mindful about the products they buy and only wish to use products that are natural, organic and contain no harmful ingredients. Primal beauty products are environmentally friendly, cruelty free and plant powered
Our primary ingredients are African black soap, Castor oil, raw Coconut oil, Shea butter plant extract essential oils which are combined in the perfect amounts to provide the perfect amount of moisture for hair and skin.
Primal Beauty products are designed to:
Make hair care routine a lot more enjoyable.

– 100% natural and plant powered.
– Ethically sourced
– Vegan
– Gluten Free
---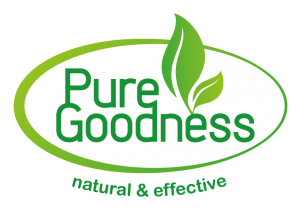 Pure Goodness
We use the finest natural ingredients to make everything you need to care for your hair and body, i.e. hair cleanser, leave-in conditioner, hair and scalp moisturiser, complete face care range, body lotion, oils, salts and scrubs, bath bombs and lovely skin nourishing soaps.
---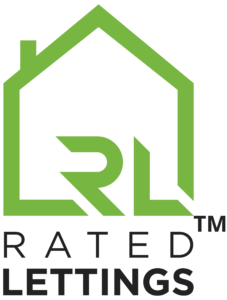 RatedLettings.com
We are a Private Sector Ratings website. We provide Landlords, Tenants and Estate agents the ability to rate their rental experience on one platform the Private Rental Housing Sector. The ratings are qualified with the upload of the registered users information and tenancy/deposit agreement.
---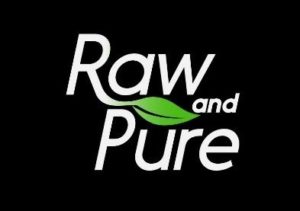 Raw and Pure
A hot and exciting range of raw organic vegan sauces
No artificial colouring or flavouring Gluten free, nut free and dairy free. Delicious, as well as nutritious. Raw and Pure – for sure!


---
Roccia Jewellery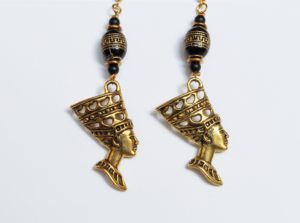 I sell handmade jewellery inspired by the culture of Africa. Customers can buy products from made from semi-precious stones, brass, seeded beads, gold plated materials and many more. All pieces are made by myself and are inspired by North, West, South and East African heritage and culture. Items include earrings, necklaces, bracelets and anklets.
---

 A women's online store offering a range of clothing, shoes and accessories inspired by traditional African styles fused with contemporary western trends.
---

SeaBass
SeaBass is a mother-daughter owned fashion brand built on the love of stand out fabrics. As a brand we aim to merge bold and beautiful African prints with stylish and contemporary shoes, handbags, clothing and accessories. Our products shout colour and confidence, and we pride ourselves on high quality.
---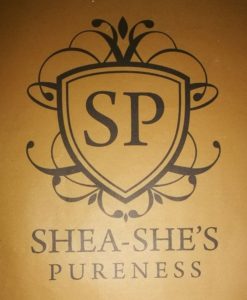 Shea Pureness
Handmade natural organic skin, hair and holistic herbs and superfruit for optimum well being.
---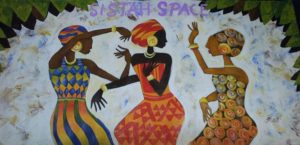 Sistah Space Against Domestic Violence
Sistah Space is a domestic violence/abuse sanctuary where women and girls of African and Caribbean heritage can get practical, emotional and professional support and advice. A qualified Independent Domestic Violence Advisor (IDVA) will be available to speak to on request.
All of our products have been donated to help us raise the funds to support African women and girls affected by domestic and sexual violence and other abuse.
We have donation containers and Sistah Space wrist bands.
As well as giving out our flyers, we will be exhibiting individually made Black 'Survivor' Dolls, which are dolls with unique features and a range of African and Caribbean hair types. The dolls have a range of outfits to choose from and are made by survivors.

We will also have a range of top range hygiene products such as soaps and bath soaps, powders and other feminine products.
---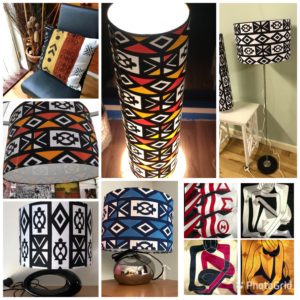 SLG Creative Designs
Creating a quality unique design
The ethos of the brand is to provide products that are ethically produced by a dedicated network of independent skilled artisans in Africa at a fair wage. It is important to provide not only a platform to showcase their talents, but also to create a source of sustainable employment and growth opportunity for them.
The main product line of the business:
Hand-made silver jewellery using a mix of recycled beads, agate and crystals

Hand-made wooden jewellery

Hand crafted leather bags, blended with fusions of African materials

Homeware collection – based on original hand produced batik prints for statement lighting, cushions and stretched canvas prints
---
Spirit of Kem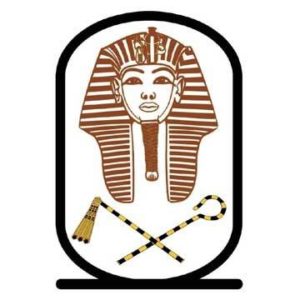 The aim of Spirit of Kem is to help in this period of recovery from the corruption that is prevalent throughout society by offering a number of authentic Kemetic products. One such product is the Kemetic Diary that is based on the Sidereal Calendar. The Sidereal Calendar is humanity's oldest yet most astronomically accurate calendar in existence, and is the very calendar that was used by the Pharaohs and population of Kemet over 3000 years ago. This diary, as well as our other products, will help you realign yourself with the World of the Gods, and re-establish those principles and values that made Kemet so great.
---
The Black History Colouring Book & Bespoke Beauty Organics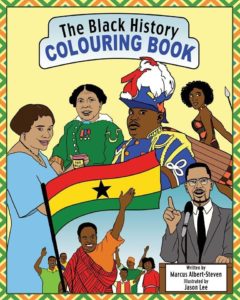 Exhibiting Colouring books and Organic skin care products
The Black History Colouring Book invites children of all races and walks of life to celebrate in the outstanding achievements of Black historical figures who have made significant contributions to history against all odds. Each historical figure has transformed history through education, politics, medicine, leadership and a desire for equality and freedom for all.
With beautiful sketches that show Black historical figures in action and five amazing facts to accompany the sketches, young children will fall in love, learn and feel empowered.
---
The Holy Qubtic Church
The Holy Qubtic Church will be exhibiting Books, CD's, and DVD'S of an Afrocentric nature all authored from within our organisation as well as incense and oils and children's paraphernalia.
The goal of the Qubtic Church Of The Black Messiah is to bring the scriptures to all humanity in such a way as to cause to come to your memory once again the of the true spiritual richness and glory of Tama-Re (Ancient Africa) which will allow you as members of humanity most especially those of Nubian Melaninite heritage to be able to embrace true scriptural rites. We bring this about by re-educating our Nubian Melaninite family by way of books, CD's and paraphernalia to assist with spiritual development and growth.
---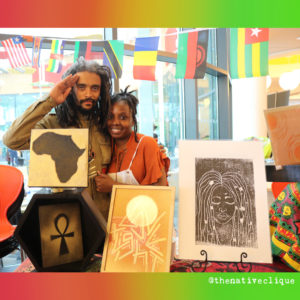 The Native Clique
The Native Clique is a positive movement of love, creativity and good vibes. We use art as a tool to spread our message embodying the vibrancy and journey of ancient Africa and the Caribbean. Our style is our own and we love to share, interact and communicate with the people. Give thanks
---
Venus Island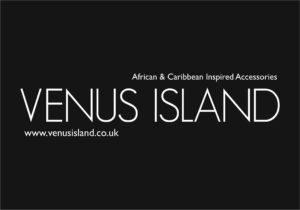 Venus Island was established in 2012 and provides quality jewellery, carnival accessories, artwork, clothing and stationary inspired by the cultures of Africa & the Caribbean.
Everything is made in-house and each piece is hand finished (painted, glossed, beaded, findings attached etc).
---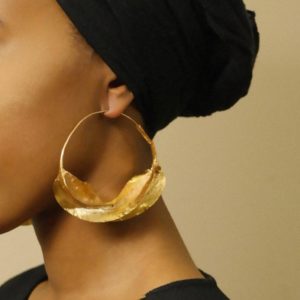 West African Designs
Exhibiting Women's bags, purses, jewellery, head wraps, fans, wooden carvings from Ghana and Togo.
---
Yanga Natural

Our products skincare, hair and beauty products are of a natural ingredients: such as Shea & Cocoa butter, botanical & essential oils, cocopod ash, shea oil, palm kernel oils, etc
Body balms

Serum

Black Soap bars and body wash

Lotion oils

Hair butter

Hair oils

Natural bar soaps
​
---
Yard of Greatness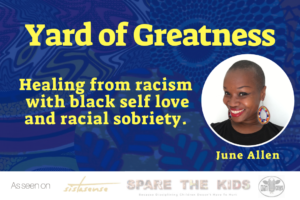 Exhibiting Journals, Personal development programs, Affirmation cards, t shirts, mugs.
June Allen is a racial wellness activist, speaker and founder of the Yard of Greatness. Following on from her recovery from addiction to self-hate, June has transformed her experience, strength and hope into a movement of revolutionary black self-love and racial sobriety to empower others to heal from the impact of racism. Today, June supports a global community within the diaspora with her online academy and mentorship program.
---
Yinkas Designs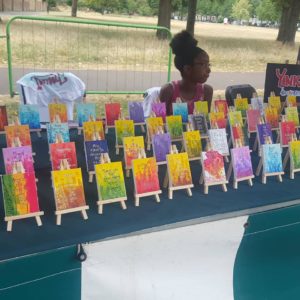 Exhibiting Handcrafted greeting cards and inspirational quotes on easels.