Abs Nyark is a a company based in the UK but all it's services and products are inspired by its country of origin, Ghana. We sell authentic Ghanaian Hot sauces and Christian journals inspired by Ghanaian culture.
---

Afrique Collectz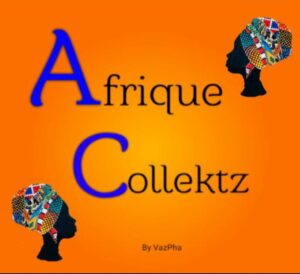 Exhibiting Ghanaian Bespoke Creations such as Bespoke Beaded Slippers, African Batique Tote Bags some with matching headwraps, Black Soap, Bum Bags, Earrings and Beaded Clutch Bags
---

Black History Studies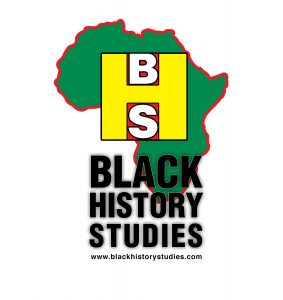 Black History Studies provides a wide range of courses and activities which will provide people with the opportunity to pursue their interest in Black History and Black Studies. We also aim to provide high-quality courses and activities that can be accessed by all within the community.
We will be showcasing Adult and Children books, DVDs, African Art and much more.
---
Blkassy Kiddos
At Bklassy, we aim to promote inclusivity and ensure that all children, regardless of their cultural background or race, feel represented and included through our accessories. By designing items that speak to every child, we strive to foster a sense of belonging and representation.
We also have a strong commitment to celebrating diversity. Our brand wants to highlight the beauty and importance of cultural diversity. Through our colourful and unique designs, we aim to showcase the richness of various cultures, encouraging children to embrace and appreciate differences. As the best in the handmade accessories field, we strive to provide high-quality products. We focus on craftsmanship to create visually appealing and excellent-quality accessories. Our aim is to deliver durable and cherished items that children can enjoy. In addition, we want the accessory shopping experience to be fun and engaging for children. We aim to make our products exciting and entertaining, adding an element of joy to children's lives. By doing so, we foster their self-expression and creativity.
Overall, our vision and goals revolve around promoting cultural diversity, inclusivity, and creativity through our unique handmade accessories. We aspire to be a brand that children from all backgrounds can relate to, celebrate with, and feel proud to wear.
---
Chance Design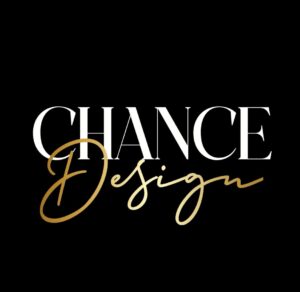 Chance Design specialises in handmade bespoke Greeting cards and afrocentric Tote bags.
Ethnic picture frames showing representation matters.
---
Dacosta-Joy Naturals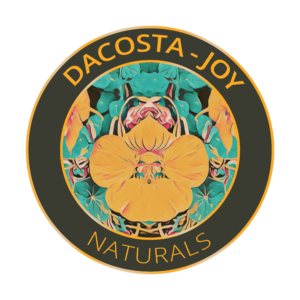 Dacosta-Joy Naturals use a selection of ethically sourced oils to transform our Raw Shea and Mango Butters into moisturising products that perfectly nourish your skin, hair and lips. Our haircare products (arriving soon) include an additional blend of natural essential oil fragrances.
Our products are natural, organic and free from harmful toxins.
---
Ebonylife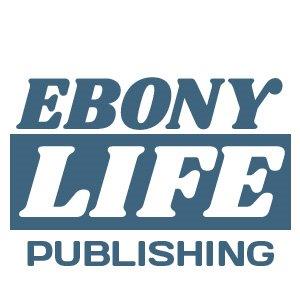 We sell a range of Afrocentric activity resources and games for all the family.
Our range includes Black history resources like jigsaws, word search, children's activity resources, games and playing cards
For our elders, we produce reminiscence resources around the Windrush and their lives back in the Caribbean, such as puzzles, card games, colouring books etc.
---
Heavens Touch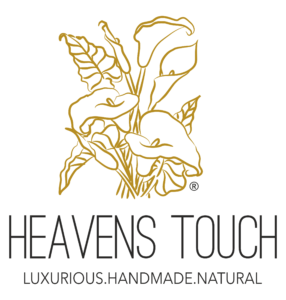 Heavens Touch® is a handmade luxurious natural haircare and skincare range with a simple mission: to provide handmade beauty that makes wash days a breeze for curly haired folks with dry kinks and to relieve dry skin, leaving it soft to touch. 
Founded in 2018 by Danielle, her award-winning range is made with nourishing, moisturising ingredients and is free of unhealthy parabens, petroleum silicones & harmful sulphates; nourished by nature itself.
---
HolyMystic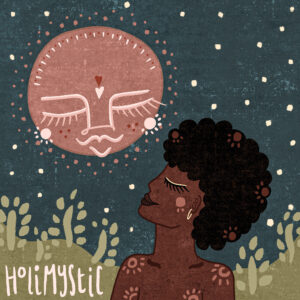 Exhibiting High Vibrational Crystal Jewellery for the lovers of all things Holistic and Mystical.
---
Inspired Perfumes
I have inspired fragrances, mens, women and unisex perfumes. The range of perfumes I have to offer not only smell amazing but they cost great prices which is a massive benefit for my customers given the times we are in.
---
JoBili Designs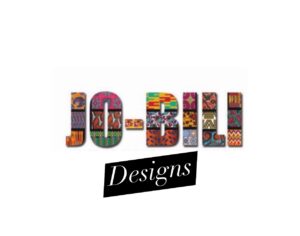 Welcome to JOBILI Designs, where we specialize in creating high-quality, custom printed mugs, flasks, t-shirts and other gifts that celebrate the beauty and diversity of the Black community. Our products are designed with children in mind, providing them with a powerful and positive representation of Black culture that they can proudly wear and use.
---
Keturah Designs Ltd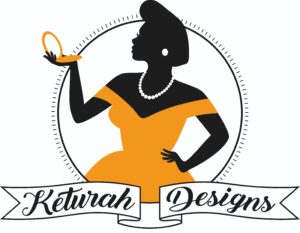 I will be exhibiting a selection of my beautiful satin-lined headwraps, shower caps, garments, and accessories. Also jackets, dresses, tee-shirts and accessories. I also have homeware products to brighten up your home.
We are a small UK-based business that create, make and distributes our own handmade garments in-house. We specialise in mainly womenswear African attire and accurate. We pride ourselves on quality products and the finishing of all our items are always to a high standard.
---
Legacy of Seven Angels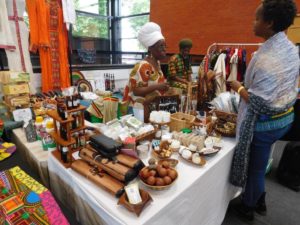 From East Africa, Ethiopian Clothing for children and all the family, Coffee, Jewellery, Capes, Leather Handbags, shawls, Ethiopian Neem/Moringa/Cumin and Black seed oil and Castor Oils as well as Moringa Leaves and Seeds, Frankincense and Myrrh. From Kenya Beaded Sandals, Handbags and Cowrie Jewellery. From West Africa (Mali, Togo. Ghana and Morocco) Clothing for all the Family, Baobab oil, Traditional Black Soap with added Shea Butter, Raw Shea/Cocoa Butter, Moringa/Neem Leaves/Moringa Seeds, Wood Carvings Walking Sticks, Kinara, Oware Boards and Rule Books, Adinkra Books, Kashaka musical instrument, Jewellery, Leather Fans and leather Handbags. Korobo glass beads and Adinkra symbols pendants jewellery.  Fragrant Oil Perfumes and Organic Argan Oil from Morocco.
---
MAMA D's Shea Organics
I will be exhibiting a small range of homemade natural face, body, and hair butters. The butters have all been enhanced with additional beneficial oils and vitamins.
My products consist of Shea butter, mango butter, Aloe vera and other essential oils and vitamins that promote healthy skin and hair.  My products help to moisturise the skin, are particularly good for dry skin conditions such as eczema, improve skin texture, reduction of damage caused by UV rays, have anti-aging properties,  beneficial for acne-prone skin, and much more.
---
Muntu Warriors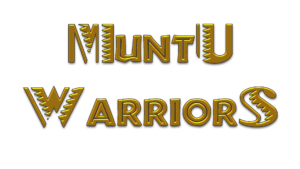 Immerse yourself in the epic world of Muntu Warriors: An Afro Manga/ Comic Book of super-powered heroes who celebrate the beauty and richness of Black and African culture through captivating tales of action and fiction. Discover a world of diversity, empowerment and representation. Join us for an unforgettable experience that fuses tradition and modernity, and let yourself be inspired by these modern legends.
---
POWER Mouth
Glena Oyiadjo is the creator of POWER Mouth, a motivational platform used to encourage everyone to speak life into their own life to get the best out of it. As an Author and host of her POWER Mouth show, Coach Glena believes that spoken and unspoken words are powerful and should be used for good, to nurture and grow in greatness.
PROGRESS is the message that Glena drives through her POWER Mouth social media content and it is also within her books where she expresses her passion and encouragement for people to overcome and commit to winning in life.
---
Proud2bAfricanWoman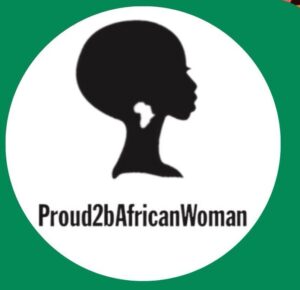 I started my business by selling earrings and went on to expand to accessories, clothes, dolls, cups and greeting cards. My aim is to provide ethnic accessories from all the African countries. So far I have products from Cameroon, Ghana, Mali, Kenya, Togo, Zanzibar, Rwanda, Tanzania, Ivory Coast and South Africa. But most importantly is to promote my Cameroonian culture. And also to contribute in the growth of the artisans in the different African countries by working together.
---
Rapringz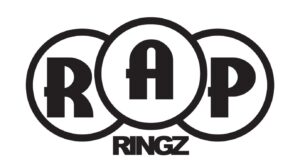 We are a unique Jewellery accessories brand that started out as a keyring company. Most of our pieces are Ankh/cowrie shell based. Items keyrings, glasses chains, scarf rings, bracelets, earrings, anklets printed canvas purses, and rings. We also have a limited number of products for men.

---
Spray and Sparkle
Welcome to Spray and Sprinkle bringing you high-quality luxorius scents for the home. Scents have the power to transform a space and evoke emotions. Whether it's a cozy and inviting scent for the living room, a refreshing and uplifting scent for the bathroom, or a soothing and calming scent for the bedroom, we have a range of fragrances to suit every preference and mood. Both our room sprays and carpet fresheners are made using a natural base & our room sprays are alcohol free. Our luxury ingredients ensure that the scents are long-lasting and fill the room with a beautiful aroma.
---
The Earth Center UK
The Earth Center UK School of Kemetic Philosophy & Spirituality, offers authentic Kemetic-Dogon initiation classes, Medu (Hieroglyphs), Kaatibi (Meditation & Yoga), and Sount Classes on Traditional Health Solutions.
Rising Firefly Magazines, Various reading publications 
Kemetic Sidereal Calendars
DVDS- CDS on The Earth Center Lecturers 
Deities Posters
77 Codes of Human Behaviour Posters
Additional Products not on the Shop website
Prayer Rugs
Tee Shirts 
Hand Crafted Beads 
Frankincense