Adorn by JD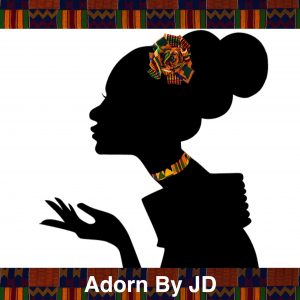 Exhibiting African inspired handmade jewellery corsages, ankara bags, ankara sliders, t shirts, skirts and chokers.
Adorn by JD is the home of stunning African print sliders, chokers, beautiful handmade corsages and royal kente print bags. Most pieces are unique and one off items.
---
Ahima London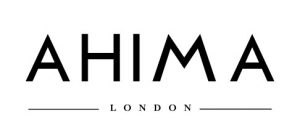 Ahima is a London based jewellery brand that creates meaningful jewellery and accessories with a signature style of delicate narrative driven pieces that blends fashion, wellness and culture to promote empower and inspire.
Each collection is a cohesive narrative exploring classic themes with a particular emphasis on Ghanaian traditional and sacred symbols.
Ahima jewellery is artfully designed and deliberately crafted as timeless pieces of culture, wellness, love and empowerment are a perfect gift for women of all ages.
---

Article Wear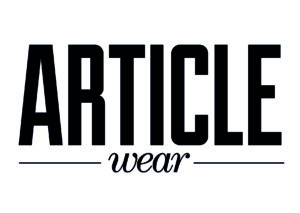 Exhibiting T-Shirts, Printed Draw String Bags and/or Tote Bags, wooden bead necklaces and bracelets, earrings and rings. The T-Shirts and beads are unisex for men and women.
Article Wear is a South London based, small, black owned business, creating trendy unisex T-­‐shirts, with top spec designs, delivering quality, fashion and true value. Article Wear uses water based ink to screen print designs, which is lead free, less solvent aggressive and contains no ozone-­‐depleting chemicals such as CFC's or HCFS'c.
Article Wear sources quality wooden beads made from oak and mahogany wood, creating the birth of Article Beads. Our adornments of bead necklaces and bracelets, together with wooden earrings and rings are sustainable and encompass longevity.
Our mission: to enhance individuality yet remain fashionable and edgy.
---
Be Naturally Selective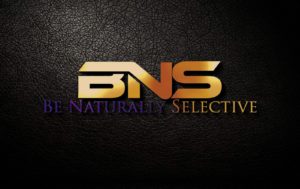 Exhibiting Ethnic Ankara print woven clutch bags, Small, medium and large. Ethnic Kenyan Masai beaded necklaces and bangles. Various types. Handmade Genuine gemstone jewellery.
---
Black History Studies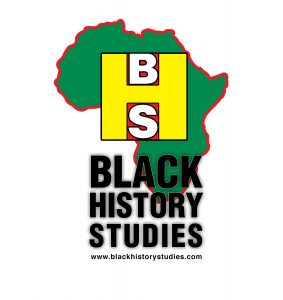 Black History Studies provides a wide range of courses and activities which will provide people with the opportunity to pursue their interest in Black History and Black Studies. We also aim to provide high quality courses and activities that can be accessed by all within the community.
We will be showcasing Adult and Children books, DVDs, African Art and many more..
---
Coco Daville Jewellery Designer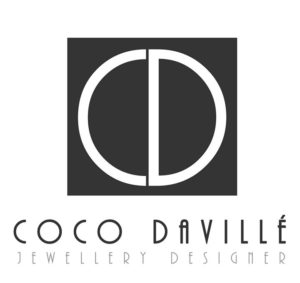 Exhibiting Handmade jewellery and accessories
---
Colourshot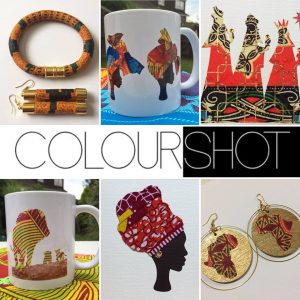 Exhibiting Greeting cards and gifts – notebooks, mugs, coasters, tealights, jewellery, headwraps, shopping bags.
Colourshot is the place to get handmade cards, gifts and jewellery made with vibrant, colourful, African fabric. Unique cards, unique jewellery, and unique gifts, all with the unifying and yet multifaceted theme of African fabric.
---

Cowrie Design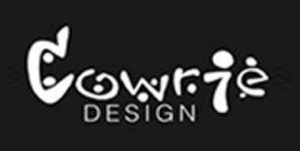 Exhibiting Men's and Women's African contemporary fashion and accessories. Cowrie design manufactures 90% of its stock in Nigeria. It partners with small enterprises, both men and women seamstresses in the poorer areas of Lagos. It also sources fabric that produced in Ghana, Ivory Coast or Nigeria. Cowrie's vision is to partner with more small business, empowering sustainability.
---
DADA Success Academy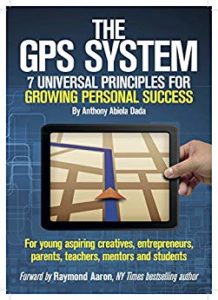 Exhibiting information about the services of Tony DADA and DADA Success Academy Services. Tony's Book and CD.
Tony is a Mentor, Coach, Social Entrepreneur, Singer, Songwriter and an award winning author of 'The GPS System – 7 Universal Principles for Growing Personal Success'. He created the GPS (Grow Personal Success) Mentoring and Coaching Program.
---
E collections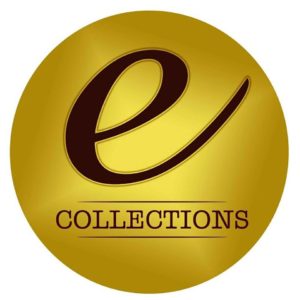 Exhibiting a range of beautiful accessories and products from the motherland Ghana – handmade African print leather handheld fans, shoulder pouches, unisex shorts, unisex backpacks, purses, bracelets, jewellery pieces, Multi print Neck Capes – all African inspired. 
---

House of Ohene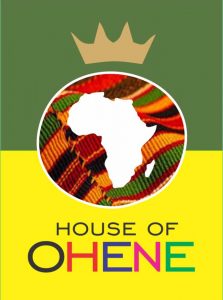 They are Contemporary African Fashion. Giving individuals the opportunity to express themselves through their wear, whilst embracing their culture and tradition. Adding colour and spark to any occasion. Their items are made by Artisans in Ghana and London. Great care and attention is given to every item to ensure the best quality is achieved. Our aim is to provide our customers with the best quality products. 

Be Bright, Be Bold and Beautiful.
---
Jazzieo Textiles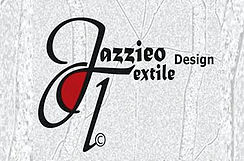 I use African fabrics as well as my original textile design to produce my hand crafted products. My products include tea towels, cushion covers, notebooks, greeting cards, passport covers, cardholders, compact mirrors, snoods, art prints, bags, wristlet keychains and pins.
Jazzie Textile is an online homeware, stationery and gift accessories Shop.
We offer handmade products using source African wax prints as well as creating our own original bespoke textile products for your home and fashion accessories.
---

Khemporium Alkhenical Adornment
Showcasing her hand designed jewellery.
---

Kittylocks Hair Care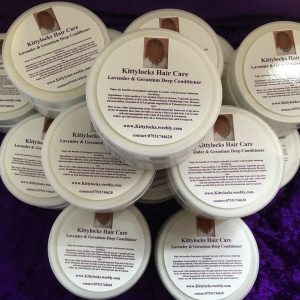 Kittylocks Hair Care products utilise fresh herbs such as Rosemary, Birch, Stinging nettle and Burdock to treat conditions such as dry, itchy, flaky, scalp, dandruff, shedding and thinning.
The shampoos gently cleanse the hair and scalp without stripping them of their nature oils. The oils can be used as a hot oil treatment, for blowing the hair straight using a hair pik or for scalp conditioning.
The deep conditioners can be used as a pre poo, no poo, rinse out or leave in head dress for twist outs, comb coils and twists.
The moisturising hair mists can be used in between washes to stimulate the follicles and provide freshness to the hair and scalp.
When used in combination, Kittylocks products special formulas support moisture retention and may aid growth by restoring the PH of the scalp and stimulating the follicles to prolong the growing phase.
They are non residue, Synthetic preservative and paraben free.
---

KrystleDeanCrafts
We handmake Beautiful African and Caribbean Print Accessories for the Home, ranging from Cushions, to Beanbags to Floor Cushions plus more…





---


Live'n'Direct Tropical Fruits & Vegetables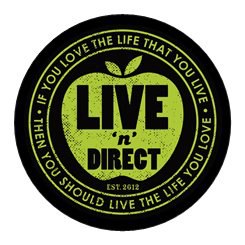 Selling Tropical Fruit & Vegetables, Natural Juices, Smoothies and Desserts.










---
LOSA Ltd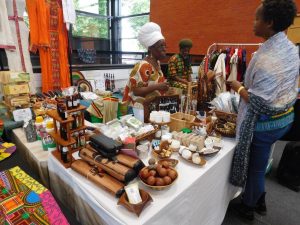 Losa Ltd clothing, accessories, gifts, health and skin care products reflect a distinct Taste. From east to west Africa, we have utilized community markets to supply a range of Unique and practical goods at affordable prices.
We provide east (Ethiopia/Kenya) and west (Ghana/Mali) African clothing for men, women and Children. We provide skin and health care products include (shea and cocoa butter; black Soap and black soap shampoo; lip balm; Ethiopian neem leaves, powder and oil; moringa/Black Seed/ avocado and cumin oils; moringa seeds/leaf/powder; jewellery made from sterling Silver and semi-precious stones; accessories e.g., shawls, capes, Ethiopian leather Handbags; women and girls Ethiopian and Kenyan leather sandals. Ethiopian herbal teas (moringa/green/Addis and coffee; oware/gabata game boards and rule books; Kenyan wood Carvings; African print fabrics; African name books and much more. Our aim is to provide products and gifts for all the family and friends to treasure.
---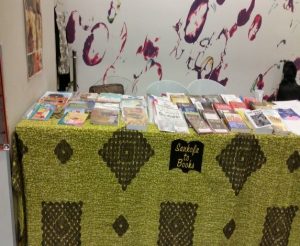 Sankofa To Book
Exhibiting Books and Posters.

Sankↄfa To Books is the 'Return to Reading Books' was established to help our Community to improve its capacity in the literature realm of Africa  the African Diaspora and the rest of the world . History is so important and the books provided are based on History, Health, Sociology, psychology, home-schooling, etc. This creates a base to 'Know Thyself'. It is stated that to hide anything from Black People hide it in a book'. Come and purchase books and knowledge posters for all the family.