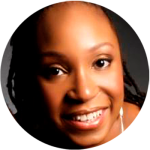 Charmaine Simpson BSc (Hons) Econ - Chief Executive Officer
Between 1999 and 2003, Charmaine attended the University of Hertfordshire where gained a 1st class degree in Economics. Following the birth of her daughter, she founded Black History Studies with her husband Mark Simpson.
Charmaine has over 10 years of experience working in both the public and voluntary sectors at both local and national levels. An experienced Youth Worker, Charmaine has worked with disaffected young people in a variety of settings for the London Borough of Brent and Crime Concern in Wembley and Harlesden.
Charmaine is a graduate of the Windsor Fellowship Undergraduate Management Development Programme where she attended seminars to develop management skills under the sponsorship of the Department of Health.
In 2008, Charmaine created the Before The Slave Trade Learning Resource to accompany the book by Mr Walker 'Before The Slave Trade: African World History in Pictures.'
Passionate about Black History, she is currently working on a variety of projects to teach Black History to children. In December 2010, Charmaine created a series of free resources to accompany the new children's book 'The Great and Mighty Wall.'
Charmaine Simpson is a passionate Personal Finance Coach and Financial Educator and is the Executive Vice President of a Financial Education Company. Focused on helping clients achieve financial wellbeing by teaching, empowering and inspiring clients to identify their goals and help them find practical solutions to money challenges and ultimately live the life they want to live. Charmaine works with clients who want to save money, create a budget, pay off debt or just improve their financial literacy in general. 
Charmaine Simpson is currently studying her MA in Global Black Studies, Decolonialisation and Social Justice at the University of West London.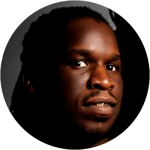 Mark Simpson - Director of Operations
Mark Simpson is an author, publisher and artist who co-founded Black History Studies with his wife Charmaine Simpson. During 2004-5, he studied Black History with Mr Walker. Mark has spent the last 20 years working in both the public and private sector in administrative and finance roles.
Mark Simpson is an experienced entertainer who knows how to get the crowd going and maintain the high. A former DJ on the sound system circuit, he won the Silver Cup DJ Contest in 1984 and recorded and released a single titled 'No Time to Waste.' He has performed in many countries such as the USA and Jamaica and has worked with a variety of artists such as London Posse, Frankie Paul, Tippa Irie and Smiley Culture.
Mark Simpson is also experienced in Music Production and has been producing music for the past 20 years. Mark Simpson produced the Audio Lecture CD series in 2010. Passionate about Black History, Mark combined his music production skills to create a three track EP entitled 'Supa Black Man' and is supporting a teacher to create songs for young people. He has produced various musical compositions for various course infomercials.
Mark Simpson is the author of the children's book 'The Great and Mighty Wall' published in December 2010. For more information, please go to www.bilikisusungbo.com