An Audience with Black Wealth Expert Dr Boyce Watkins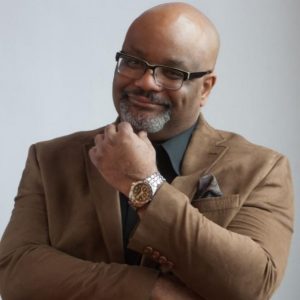 Black History Studies presents 'An Audience with Black Wealth Expert Dr Boyce Watkins' live and direct from the USA.
Dr. Boyce Watkins is traveling the globe encouraging Black people to leave the corporate plantation and start building Black Wall Streets worldwide. Black Economic Empowerment is the new civil rights movement of the 21st century. Black Economic Empowerment is a collective effort, by millions of Black people who wish to take control of their economic future, as well as that of their family, and the Black community. The event will start with the screening of Black Economic Empowerment documentary 'Black Friday: What Legacy Will You Leave?'
In "Black Friday: What Legacy Will You Leave" Ric Mathis examines the Economic Psychology of African Americans spending habits and the importance of leaving a Legacy. These financial and psychological factors have contributed to African Americans transferring a small amount of wealth to the next generation. However, these are the same historic stories that can inspire us to break down such economic barriers and recycle the $1.1 Trillion dollars that leaves our community annually. It is imperative that we begin to discuss such things in order to ignite change in our spending habits that will allow us to leave a lasting legacy for our children.
Featuring Dr Claud Anderson, Dr Umar Johnson, David Banner, Hill Harper, Cynthia Bailey, Judge Hatchett, Jacob York, A.J Johnson, Chike Akua, Ona Brown, Johnny Gill, Dr George Fraser, Mike Roberts, Eric Thomas and Lynda Harris.
The screening will be followed by a keynote address by Dr Boyce Watkins, a meet & greet, booksigning and much more…
Programme:
6:00pm – Doors open
6:30pm – Feature film – Black Friday: What Legacy will you leave?
8:00pm – Dr Boyce Watkins Keynote Presentation
9:00pm – Meet & Greet and Book Signing
The event will take place on Thursday 12th October 2017 at Hackney Attic, Hackney Picturehouse, 270 Mare Street, London, E8 1HE.
Hackney Picturehouse is a five-minute walk from Hackney Central Overground station – exit the station and turn right onto Mare Street. Easily accessible by bus, with routes 48, 55, 106, 254, 277, 394, N55 and N253 running directly near the cinema. Venue is wheelchair accessible.
Doors open at 6.00pm . The event will start 6.30pm sharp!
Seats are unallocated.
Tickets for this event are £20.00 per person. Over 18 year olds only.
Purchase your tickets from https://www.picturehouses.com/cinema/Hackney_Picturehouse/film/audience-with-black-wealth-expert-dr-boyce-watkins
Places are limited so in order to avoid disappointment secure your place NOW!
(Please note, video recording and photographs will be taken at this event and may be used for promotional purposes).
This event will proceed The Dr Boyce Watkins Black Economic Empowerment Festival taking place in London from 13 – 14 October 2017 at House On The Rock, The Rock Tower, 49 Tufnell Park Road, London, N7 0PS.
For more information and to book your tickets go to http://bit.ly/2yUW4Y8
To express an interest in vendor opportunities at The Dr Boyce Watkins Black Economic Empowerment Festival, please email info@blackhistorystudies.com