Uncovering the hidden Black History in the Netherlands
Friday 29th June 2018 – Monday 2nd July 2018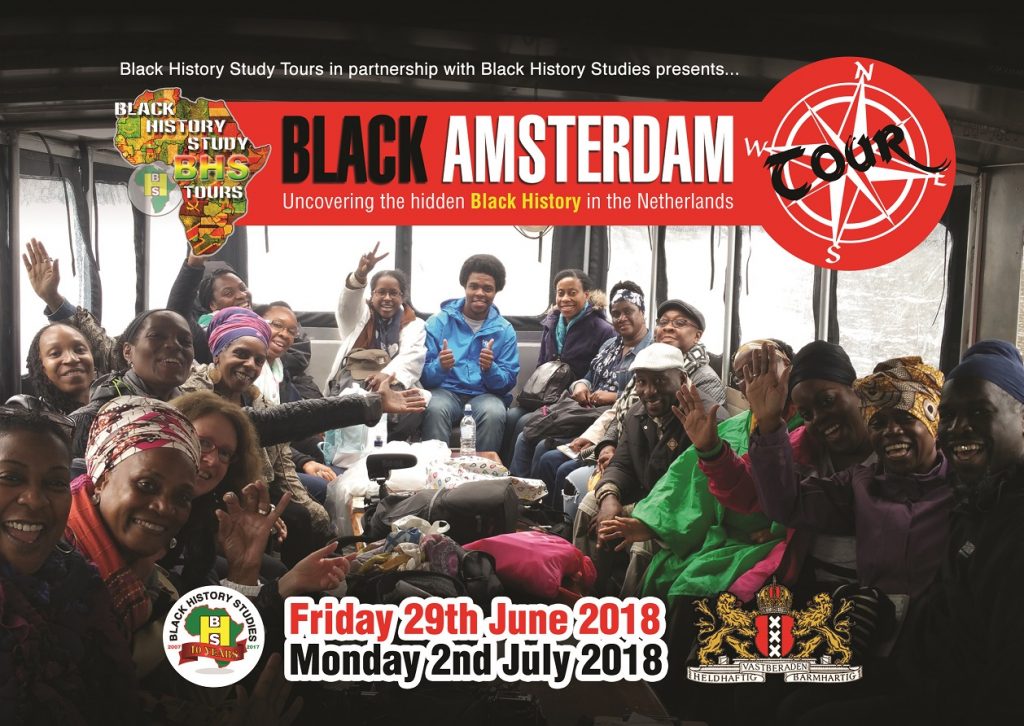 This new and exciting tour explores the rich heritage of Africans in the Netherlands and their connection to Suriname in South America. With overnight accommodation included and an expert guide to accompany you, the tour highlights the contributions of the African Diaspora to Dutch society from the 16th century to the present, visiting several historically and culturally significant landmarks in Amsterdam. The tour starts in the heart of Amsterdam at the National Monument near the Dam Square. Seeing the city from the canals is the best way to get acquainted with this historic place. While exploring the African legacies of the past and contemporary Dutch culture, we will pass several historically and culturally significant landmarks that include the West India House, Anton de Kom's House, the Anne Frank House, the Hermitage Museum and more.
Discover the history of the most famous city of the Netherlands, including how 17th-century Amsterdam became the wealthiest city in the world, with Dutch merchants scattered across the globe. The Netherlands abolished slavery on 1 July 1863 and used to be one of the important trading nations in enslaved Africans before that time. Much of the riches of Amsterdam of the Golden Age derives from trading of enslaved Africans and the trading of goods from the plantations.
1 July 1863 marked the abolition from slavery for Suriname and the Antilles. However, 'abolition' in 1863, did not equate to full 'emancipation' for the enslaved as they were forced to work another 10 years before they would be able to experience 'freedom.'Nowhere is that more celebrated than in Amsterdam, home to a thriving Surinamese community and host of the Keti Koti Festival. Come celebrate and commemorate this rich culture and its people with us on this tour through food, music, dance, Caribbean market, art exhibitions and ceremony. There will also be plenty of free time to explore and make your own discoveries.
Our special price for this tour is £400 per person (based on two sharing). Single supplement available at £550 per person.
Want to go to Amsterdam but have no one to share with? If you're happy to share a room with a fellow traveller of the same sex, we'll try to match you up.
Our very competitive price also includes:
Guided Black History Tour of Amsterdam (Walking & Canal Tour)

Visit to Museums and Black Archives in Amsterdam

Keti Koti Festival 

Opportunity for group discussion, debate and networking

Opportunity to experience Amsterdam with like-minded people

Overnight twin accommodation in centrally located 3-star hotel

Return scheduled flights from London Gatwick Airport

Free time to make your own discoveries 
Only 25 spaces available so book now! Don't miss out on this opportunity!
For those who are sharing, a deposit of £150 due by 31st January 2018 to secure your place. This will be followed by 2 payments of £125 a month until 31st March 2018.
For those who want single supplement, a deposit of £200 is due by 31st August 2017to secure your place. This will be followed by 2 payments of £175 a month until 31 March 2018.
For more information and to book your place, please email info@bhstours.com