Black History Studies Course Booking Conditions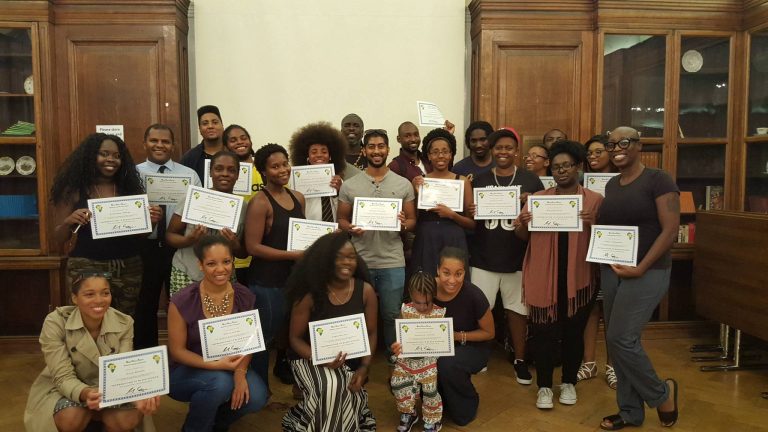 Booking:
Completion of the booking form constitutes a legally binding agreement. Please complete an enrolment form and send with a cheque payable to 'Black History Studies Limited'

On receipt of your application, we will confirm receipt via email.

On receipt of your application, we will check that places are available on the course and we will write to you with a receipt for your payment and to confirm your place on the course. If the course is full, we will return your payment.

We do not reserve spaces on this course.

You are required to attend each lecture.

Refunds: 
Student withdrawing from the course are not entitled to a refund. Places are non-transferable to future courses. Fees will be refunded only in the following circumstances:
Where the course is cancelled prior to course commencing, tuition fees will be refunded in full.

No cash refunds are made
Copyright
All written materials and visual aids used on the courses are copyright of Black History Studies and may not be reproduced in full or in part without the prior written consent of Black History Studies. It is company policy not to provide electronic copies of any of our materials. Audio and video recording of the live course content is strictly prohibited including (but not limited to) the use of mobile phones, mobile devices, tablet PCs, voice recorders, digital cameras and notebook PCs).
Liability
Students attend all courses at their own risk. Black History Studies is not responsible for any loss or damage to the personal property or for personal injury of the client which includes vehicles, money, clothing or equipment.
Absence from Class
Students are expected to attend regularly and inform Black History Studies of any absence. Course materials missed can be collected from the next class.

We do not offer distance learning and so course notes will not be posted or emailed to students.

Poor attendance may have implications for a student's continuance on the course.
Customer responsibility
You are responsible for yourself whilst you are attending a course with Black History Studies and we request that you act with due care for yourself and those around you. Please follow all safety and operation instructions given to you by Black History Studies as they will be given for good reasons. Our courses aim to be informal, friendly and fun and you may be required to work in a group with other delegates. Black History Studies cannot accept liability for any consequences, loss or damage arising from any unsuitable behaviour, acts or omissions on a course. Black History Studies cannot accept liability for personal effects, motor vehicles or other items brought onto premises used by Black History Studies for courses and presentations.
General Data Protection Regulation (GDPR):
Your data will not be shared with any other organisation unless Black History Studies is legally obliged to disclose it, and it will be deleted once any course administration purposes are complete.

Black History Studies would like to inform you of future courses or products provided that you may be interested in. There is an opt-in box on the booking form.