The Black Paris Weekend Tour
Friday 1st April 2016 – Sunday 4th April 2016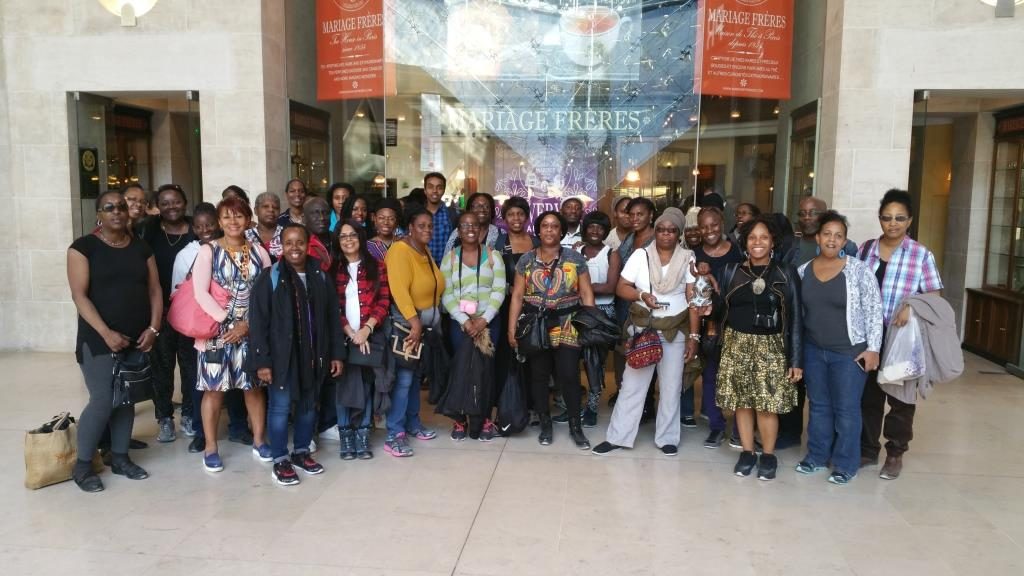 This new and exciting tour explores the rich Black History of Paris. We will undertake a city tour of Paris, highlights include many of the most famous landmarks in Paris. Paris was the centre of both literary and artistic movements and a colonial empire.After World War I, many African Americans remained or returned to Europe, and over the next three decades, created an expatriate community of musicians, entertainers, dancers, writers and entrepreneurs. Josephine Baker, Louis Armstrong, Langston Hughes, Sidney Bechet, Beau Jangles, and other African Americans brought the swinging, soulful sounds of American jazz music and the culture surrounding it to the banks of the Seine.
We will visit one of the world's largest museums, the historic Louvre, and view the African presence in European art represented there and the collections of Egyptian antiquities.
Only 30 spaces available so book now!
Our introductory price for this tour is £270 per person (based on two sharing). Single supplement is £100.
Want to go to Paris but have no one to share with? If you're happy to share a room with a fellow traveller of the same sex, we'll try to match you up.
Payment must be made by Monday 29 February 2016.
Our very competitive price also includes:
Pick up from Clapham Junction 

Ferry crossing of the English channel

3 star hotel bed & breakfast accommodation in twin rooms. 

Paris City Drive Tour 

Black Paris Walking Tour 

Tour of the Louvre Museum 

Black Paris Tour Booklet

Local taxes, baggage handling fees, service charges 
Don't miss out on this opportunity!
To book your place, please email Mark Simpson at info@bhstours.com or call 0208 881 0660 or 07951 234233
Black Paris Weekend Tour Reviews
"Mark and Charmaine are to be commended for the effort and enthusiasm shown in arranging and managing the tour. The whole trip was inspirational, challenging but absolutely enjoyed every minute"
"I enjoyed everything about the tour and I appreciate all the hard work that went into the tour. The free time well spent and I enjoyed the Black Paris tour with Charmaine who made this trip for me. I loved Little Africa, the park and the Dumas statues. I loved having the opportunity to spend my Black pound/euro in my community. I also appreciated the free time to go and see Paris for myself. Well done Black History Study Tours and Timeless Tours."
"Overall information was very fulfilling. Very eye opening"

"Enjoyable experience, I met like-minded people and the sites we visited were sites that we would not have been able to see if we were not with our great tour guide"
"The Black Paris Tour was excellent"
"I enjoyed the Black Paris Tour with the guide especially on the history of the jazz singers and writers. Loved the music on the coach."
"I enjoyed the group your and our free time, to find our way around Paris"
"Very enjoyable, the good weather a bonus. Mark and Charmaine are very helpful. I would definitely go again"
"I enjoyed being with like-minded people sharing interests about Black History"
"I enjoyed the trip. Mark and Charmaine are very vibrant and passionate about the tour. They provided a very packed itinerary which was good for me. There was a lot of free time if people did not want to take part in certain activities"
"The tour opened my eyes to the Black presence in Paris and gave me the confidence to return and visit the sites covered by Black History Study Tours."
"Enjoyed walking through the market on the first day. Visiting the Josephine Baker site, Alexandre Dumas statue and learning about them."
"Enjoyed the whole tour. Packed in quite a few events for the weekend. Looking forward to hearing about any tours you are planning in the future."
"I really enjoyed the tour of Paris with Kevi, that was really educational and entertaining. The trip to the 'Osiris, Sunken Mysteries of Egypt exhibition' at the Arab World Institute was my highlight of the tour and I felt I learnt something new and valuable."
"The Black Paris Tour, learning about the Black men and women who were able to thrive outside their own country to gain recognition in Paris"
"I enjoyed meeting new and interesting people who were interested in the same thing. Enjoyed hearing the history of Black people that Europeans attempted to erase"
"I enjoyed the chance to meet like-minded friendly people with similar interests and a thirst for knowledge"
"Enjoyed the guided tour by Kevi, the jokes and insight and being around people who were interested in Black History and their experiences. Mark and Charmaine were approachable, pleasant, informative and knowledgeable on Black History and welcoming."