Workshops and Film Screenings
12.30pm - North London Premiere: The Rumba Kings (2021) by Alan Brain

The Rumba Kings is a joyous exploration of the liberating power of music. In the 1950s, when the Democratic Republic of the Congo was still under harsh Belgian rule, a generation of Congolese musicians decided to use popular music to fight colonial oppression. They fused traditional African rhythms with Afro-Cuban music to create the musical genre known as Congolese Rumba, an infectious groove that provided a space of freedom and resistance.
After its birth, the electrifying Congolese Rumba beat never stopped. Congolese Rumba carried the country through its quest for independence, producing the most famous African independence anthem ever created, captivating the continent with its mesmerizing guitar sounds, and forging the identity of an entire nation.
Through original interviews, music recordings, archival footage, and never-before-seen live music performances, The Rumba Kings is the journey of the sound that gave Africa its own musical stars such as Franco Luambo & OK Jazz, Grand Kallé & African Jazz, and Dr. Nico & African Fiesta Sukisa. The Rumba Kings is not only a musical ride but also an emotional experience about how music can break barriers, heal wounds, and bring hope.
Sit back, press play, pump up the volume and meet The Rumba Kings. Because Congo's real treasure does not lie underground.
2.00pm - Children Workshop - 'AUTHOR OF YOUR LIFE' by Kenya Juma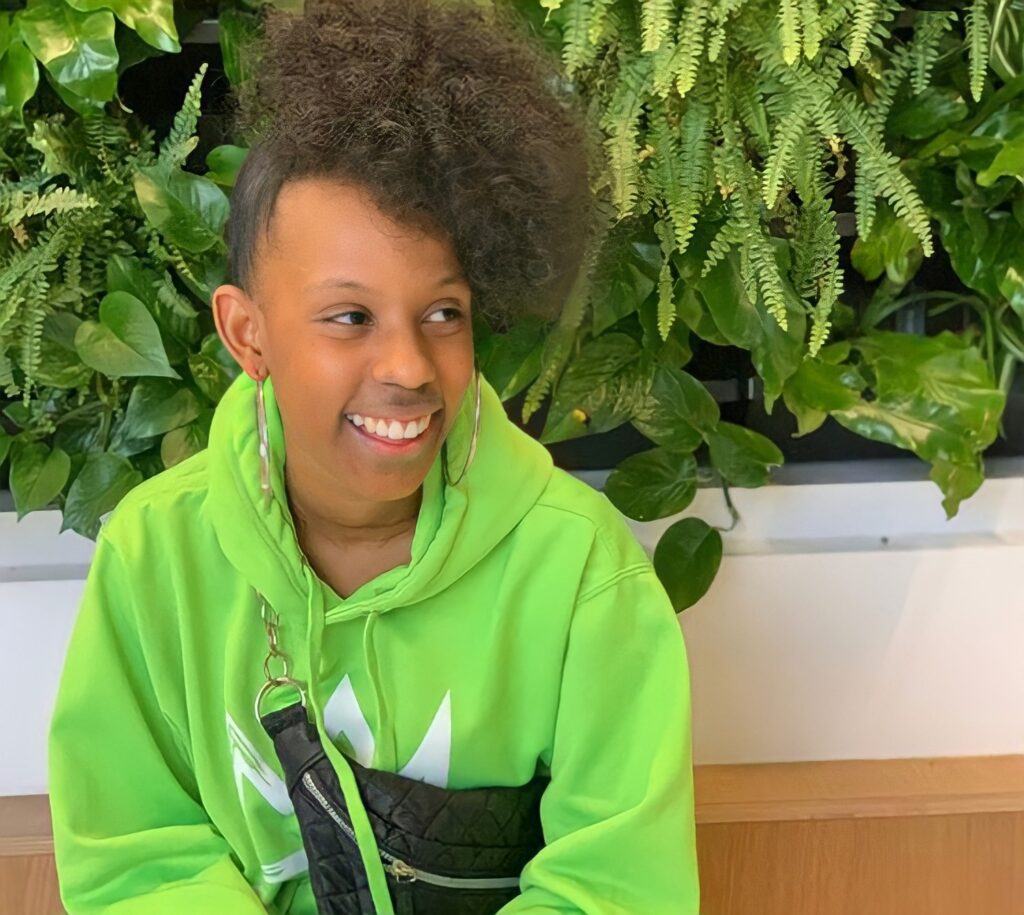 Join Kenya Juma, 17-year-old author and entrepreneur, for an exclusive 'Author of your life' workshop where she will guide you step by step through the process of writing and self-publishing your first book. You will learn important skills for becoming a young entrepreneur and ways in which you can begin to use your voice, skills and talents to make an income while making an impact. 
Kenya is the CEO & founder of I Am Queen as well as an award-winning entrepreneur, spoken word artist, creative designer and author. She started her company, I Am Queen, in 2018 at the age of 13. Her goal to inspire young girls and women through creative expression. She has a strong desire to teach girls to love themselves unconditionally and be themselves unapologetically.
She has spoken as a motivational speaker across the UK inspiring young women and girls, talking about important topics such as mental health, self-empowerment and confidence building through affirmation. Her goal is to continue to empower young girls and women in her community worldwide through motivational talks, workshops and events.
2.30pm - Short Film Progamme
In this section, we will show two short films (more to be confirmed)
Short Film: Alpha & Omega by Chloe Tai & Maia Watkins
Alpha & Omega is a short drama that focuses on Imani, a Rastafari artist who runs a vegan health-stall with long-term partner Hakeem in South London. Dedicated to her Rastafari faith, she discovers she has breast cancer and is forced to consider man-made treatments (i.e. chemotherapy). This conflicts with her Rastafari teachings; as she begins to question her beliefs and struggles to tell her soul mate what's happening to her.
Short Film: ASTRAL by Adriana Fanore
Astral is a fashion short film depicting the Black woman as a gifted and cursed being, while showing the relation between her and Ancient Egyptian teachings. Astral shows Black women in a stride of elegance, strength and uniqueness. The film highlights Black women setting wavelengths in fashion and art through the costumes, styling and dialogue.
Short Film: Young, Gifted & Grinding (2017) by Ndrika Anyika
Young, Gifted and Grinding highlights innovative Black entrepreneurs in Britain who are carving out opportunities for themselves and turning their passion into profit. Ndrika travelled across the country interviewing POC business owners, artists and content creators to explore their experiences and learn more about how and why they do what they do. The purpose of the series is to offer tangible, practical advice to act as a source of inspiration for this generation and the next.
3.30pm - Group Economics in Black History by Jeremy Salmon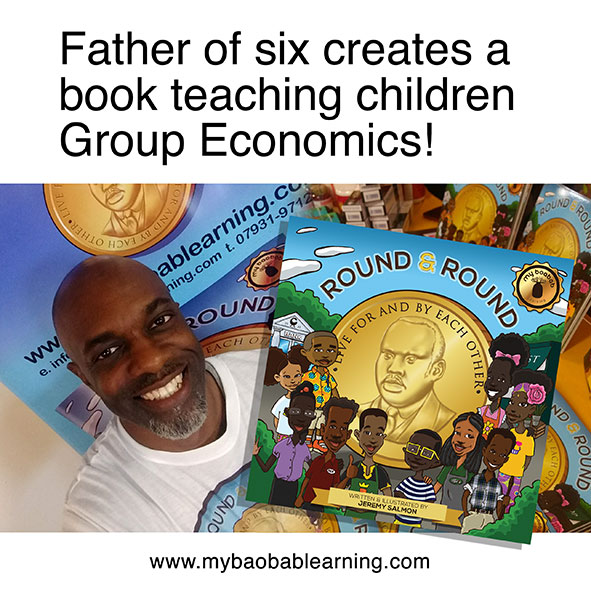 In this interactive workshop, Jeremy will cover:
What is group economics?

Team Building 

Marcus Garvey

Black Wall Street

Windrush Generation / The Pardna System
Jeremy Salmon is a father of six, a husband to one and a brother to all. He started his career as a professional freelance illustrator working for various publications and organisations. As a lover of the fine arts Jeremy has exhibited in a number of art exhibitions. He was the curator of his own UK tour exhibition "Lawless Justice" in conjunction with "Project Rise Up" and "Amnesty international."
For the past 17 years Jeremy has run a successful design agency, WeDesign media. He has helped hundreds of established, start-up business and organisations to achieve their business goals via online and offline promotional marketing material. He has also taught young people the design business via summer internship and the publication business in a number of inner-city London schools.
Jeremy's passion for illustration and writing children's books led him to create "My Baobab Learning." His goal is to make a difference by positively influencing children of African descent to grow to think and do great things. He remembers the books he read and looked at as a child and how they influenced him to do the things he does today. With all the negative main stream media affecting our young people, it is so important to create a balance with more empowering imagery and a narrative from a Black prospective. The name "My Baobab Learning" is derived from the quote "From small seeds grow mighty trees."
4.00 - UK Premiere: My People are Rising (2017) by Rafael Flores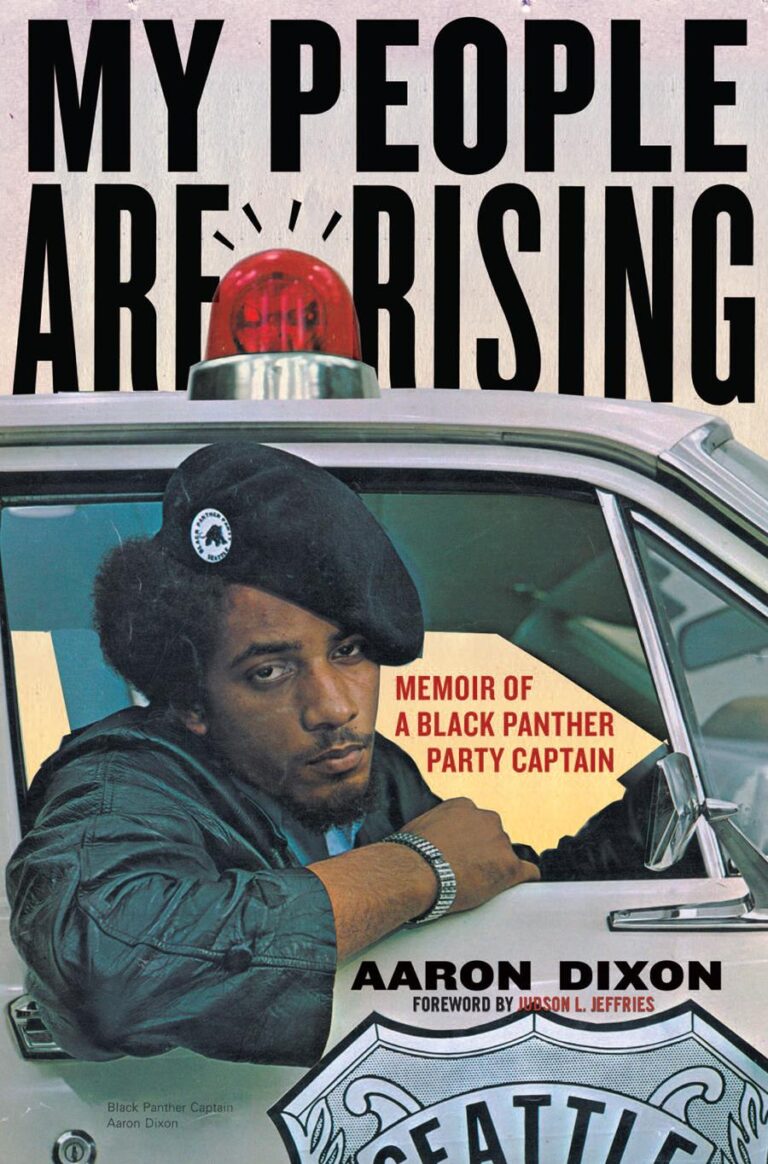 In an era of stark racial injustice, Aaron Dixon dedicated his life to revolution, founding the Seattle chapter of the Black Panther Party in 1968 at age nineteen. In "My People Are Rising", he traces the course of his own radicalization, and that of a generation. Through his eyes, we witness the courage and commitment of the young men and women who rose up in rebellion, risking their lives in the name of freedom. "My People are Rising" is an unforgettable tale of their triumphs and tragedies, and the enduring legacy of Black Power.
The United States government attempted to institutionally dismantle the Black Panther Party and was complicit in the assassination of several Black Panther leaders. In the midst of the chaos, Seattle Black Panther Captain, Aaron Dixon, fought hard to preserve his own life while trying to establish a community movement in a region where white politics dominates even today. Once called upon by Huey Newton to return to Oakland to protect the headquarters of the party, Dixon learned lifelong lessons that came to be essential in organising political groups outside of California.
'My People Are Rising' is a documentary based on the autobiography of a 19 year old Seattle Black Panther captain named Aaron Dixon. The film traces his politicisation and journey to Oakland as he fights alongside a generation of young people frustrated with injustice. Through his eyes we witness: the early forming of the party, the COINTEL PRO operation, the election of the first Black mayor of Oakland, the rise of the first female leader of the party, and the fall of Huey Newton as tried to run Dixon out of the party. 'My People are Rising' is an unforgettable tale of their triumphs and tragedies, and the enduring legacy of Black Power.
6.00pm - Presentation: 'How to Win the Money Game' by Daryl Harper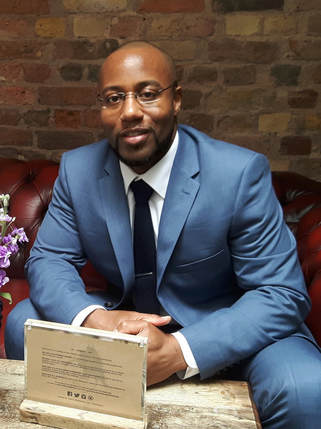 Money and Finance is a subject that many people are either never taught in school, they don't understand or, more often than not, they shy away from. This lack of knowledge and financial illiteracy has left many people struggling to get out of the rat race, the monotony of just surviving and living from pay cheque to pay cheque.
This is your opportunity to learn some simple steps that can impact and change your life dramatically. It's time to learn how to win the money game, protect your family, get your money to work as hard for you as you work for it, accelerate your mortgage, pay consumer debts off faster, save, make and get better value for your money and position yourself for a comfortable retirement.
Daryl Harper is a dynamic, energetic, infectious speaker, who always delivers from the heart and aims to provoke you into taking positive actions in the right direction. While teaching at a college, Daryl's passion for mentoring, equipping and coaching grew. He noticed that there was nowhere in the educational system that empowered people in the area of finance and there was a MASSIVE gap. An interest in financial education, personal development and leadership was birthed and he later found mentors and coaches who were very successful in the financial service arena. He went on to get trained and qualified to deliver financial education and has been working in the field since 2008.
7.30pm - North London Premiere: African Redemption: The Life and Legacy of Marcus Garvey (2021) by Roy Anderson
The charismatic Caribbean hero and Pan Africanist Marcus Mosiah Garvey is regarded globally as one of the world's foremost 20th-century civil-rights leaders. Filmed in Jamaica, Ghana, Canada, USA, UK and Central America, this film about his life blends live-action and stunning photographs with no-holds-barred interviews and conversations with world-renowned leaders, scholars, and personalities. Multiple Emmy award-winning actor Keith David narrates, along with contributors including Louis Gossett Jr, Danny Glover and reggae artists Sean Paul and David Hinds.