Princess Nzinga Wholesale Book Orders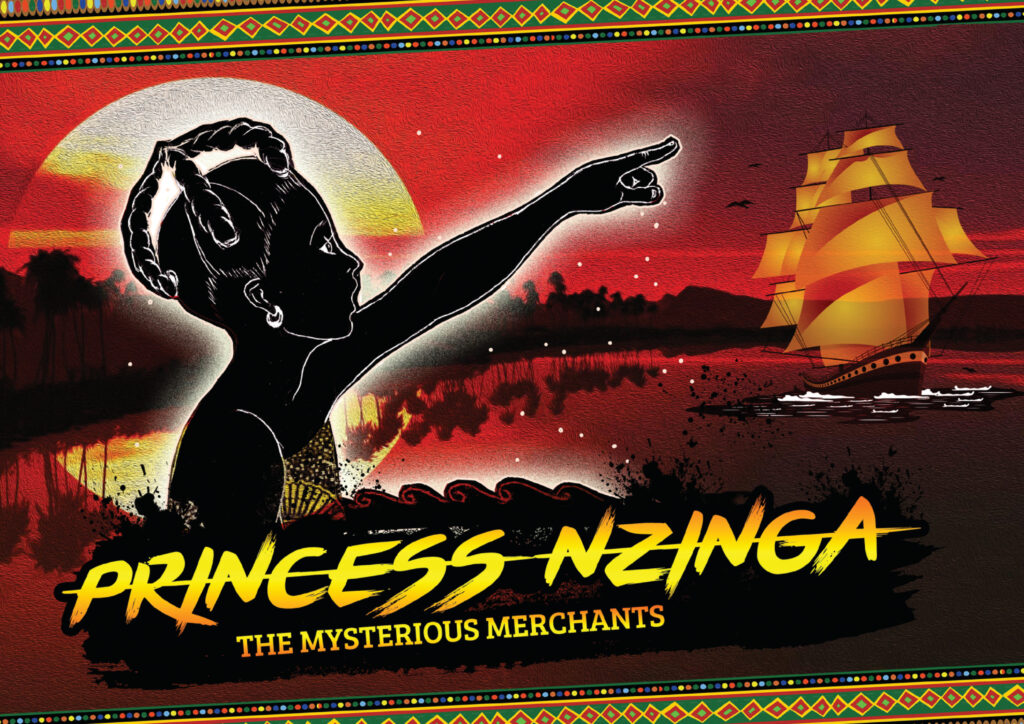 Princess Nzinga and her friend Ndong loved to play by the beach, but a new era seems to have unravelled in this peaceful part of Africa. The King is eager to protect his people but only a true African Queen will be able to re-establish peace and tranquillity in the kingdom.
Princess Nzinga and the Mysterious Merchants is an inspiring bedtime story aimed at raising the racial esteem of everyone, in particular young girls and boys from Africa and the diaspora. By mixing the real story with fantasy, the author is able to deliver one of the most heroic stories of Africa during the period of enslavement. The book provides children of all ages and gender to be participants of this brave story, engaging them in learning, singing, thinking and relaxing before submerging in their deepest and sweetest dreams about what they have learned.
Princess Nzinga Red Package
Wholesale Order
10-25 Books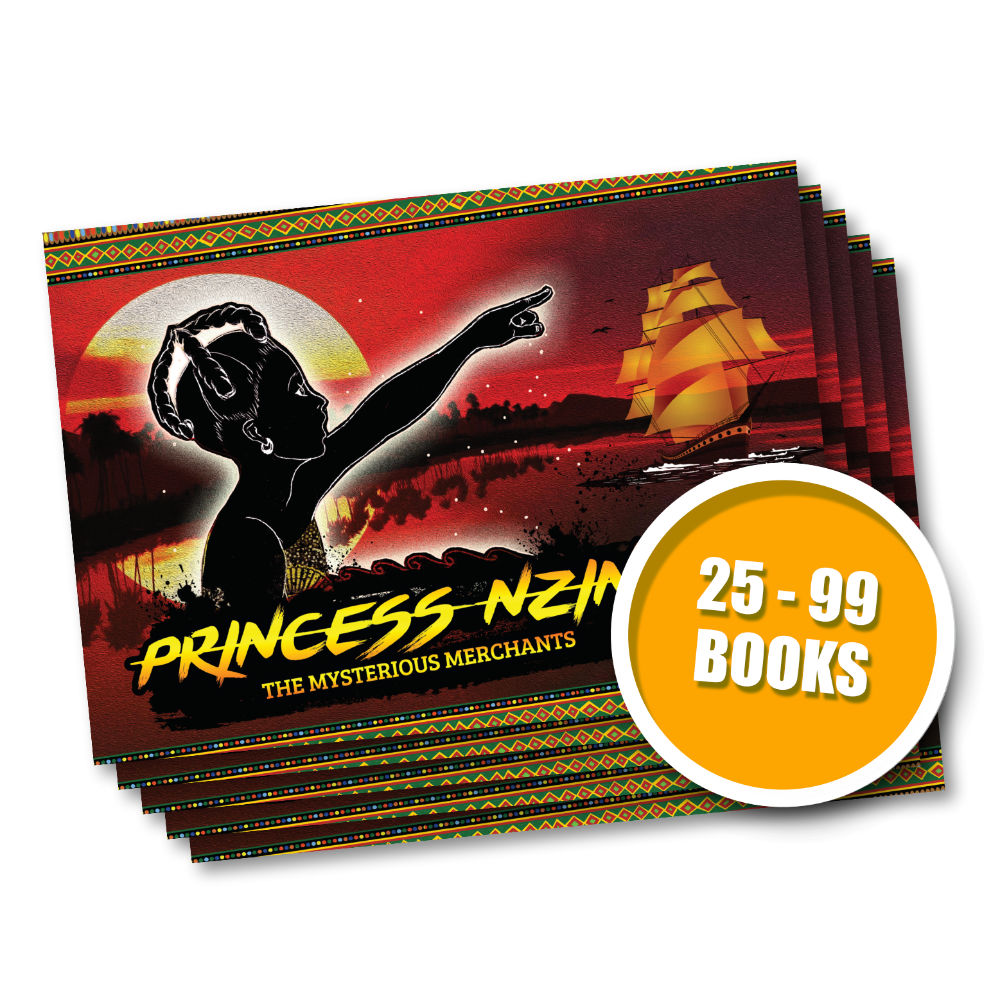 Princess Nzinga Gold Package
Wholesale Order
25-99 Books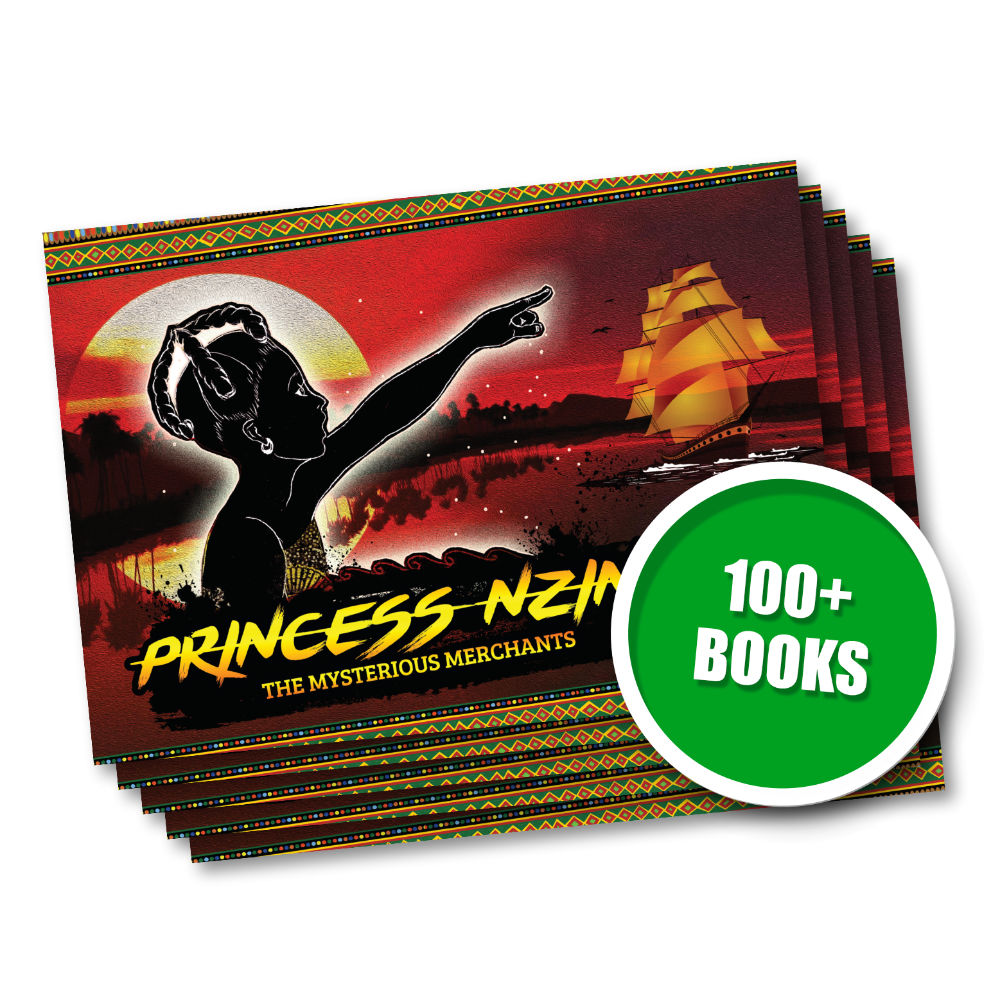 Princess Nzinga Green Package
Wholesale Order
100+  Books