Black History Studies received patronage and support from many stars of stage and screen. Their support is much appreciated. The Black History Studies patrons work steadfastly to support and promote our work out in the wider world.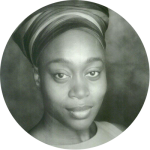 "I support the work of Black History Studies as I believe in African people educating themselves about their history. It is important to find our about our own heritage. We should discipline ourselves to acquire knowledge about ourselves. It is important to have an organisation like Black History Studies to educate the community. "
Angela Wynter is an actress and singer. Her career spans three decades, she has brought two thousand names to her audience, in the 80's she played 'Cousin Melba' in the Channel 4 TV sitcom "No Problem" and for the last five year, she played "Yolande" in the BBC1 hit show "Eastenders." She has also appeared in numerous other TV shows including Holby City, Cutting It, Cracker and Doctors to name a few. Her film credits include "Wondrous Oblivion" and "Burning an Illusion." Theatre credits include playing Rafike in the West End hit musical "Lion King" and "Simply Heavenly" at the Young Vic. She has also worked extensively in BBC Radio dramas, featuring in plays such as CLR James Minty Alley and VS Naupaul'sMiguel Street. As a singer, she was signed to EMI and Capital EMI in the band "View from the Hill," singing adult contemporary music, she has also worked for many years with the female reggae band Abba Kush and toured UK Europe and Africa with them.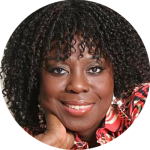 Ellen Thomas is an actress who has been nominated Best Actress the EMMA Awards 2003 & 2004, Screen Nation 2003, and Black Media Awards 2002. Ellen's credits include: Breaking and Entering directed by Anthony Minghella; Losing It (ITV/ Quite Funny Films); Little Miss Jocelyn (BBC3 comedy sketch show); The Estate (Soho Theatre) – which has also just been recorded for BBC Radio. In 2008, Ellen filmed Trial & Retribution; The Marchioness Disaster for YTV, and played a semi regular on the new radio series, Silver Street for BBC Radio Birmingham. She recently filmed Risk Addiction (Basic Instinct II) with Sharon Stone and earlier last year recorded a guest lead in Casualty. Ellen is also in the award winning radio series Clare In The Community .
In 2004 she played Martha in Blest Be The Tie at London'sRoyal Court and filmed her fourth and final series of Teachers where she played regular character Liz. Earlier in 2004 Ellen appeared in The Vagina Monologues and romped through Twelfth Night at Manchester's Royal Exchange Theatre as Maria. Prior to that Ellen completed filming a second series of Lenny Henry In Pieces and recorded guest leads in Holby City and The Bill. She also appeared with Lenny Henry for his second Christmas Special which won at Montrose. Ellen also filmed all 6 episodes of The Jury for Granada and appeared in Buried Treasure alongside John Thaw for LWT which won the 2002 BAFTA Audience Award. Her film credits include South West Nine; Michael Winterbottom's award winning Wonderland; Some Voices and Secret Laughter Of Women. Theatre credits include playing Maria in Twelfth Night at The Manchester Royal Exchange; The Bristol Old Vic in A Bitter Herb for which she won fabulous reviews; Amen Corner at the Tricycle Theatre and Nottingham Playhouse; Channel 4 Sit Com Festival – Sisters at the Riverside Theatre; Moon on a Rainbow Shawl directed by Maya Angelou at the Almeida Theatre; The American Clock and Fuente Ovejuna both at The Royal National Theatre; Echo in the Bone The Women's Playhouse Trust at the Lyric Hammersmith; Twelfth Night at Birmingham Rep.