'Thoughts on the Windrush Generations: the Black contribution to the British experience' with Dr Lez Henry.
In this highly interactive talk, Dr William 'Lez' Henry will take you on an audio visual journey of the Black experience in Britain, since the arrival from the Caribbean of the Empire Windrush in 1948. He will highlight many of the hidden struggles of black people in the UK for equal rights and social justice, including the recent very public scandals that have shamed this Government by exposing how they use their whiteness to militate against African/Black people. He will also provide examples detailing the impact of our contributions to what is now regarded as contemporary British lifestyles and culture, beyond the realms of entertainment and fashion. All that is asks is that you bring your mind and make sure it's open. Hotep!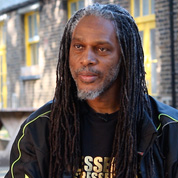 Dr William 'Lez' Henry is the Senior Lecturer in Criminology and Sociology at the University of West London. Dr William 'Lez' Henry is an international speaker, Social Anthropologist, academic, public speaker and a community activist for over 20 years. The author of a number of books on race, culture, history, music and politics, he is also co-founder of Nu-Beyond Ltd an independent consultancy which focuses on the specialities of education, race, ethnicity, diversity and social, cultural and political empowerment.
THIS EVENT IS NOT TO BE MISSED!!
AN EVENT FOR ALL THE FAMILY!
The event will take place on Friday 5th October 2018 from 6pm to 8pm at Drayton House, B20 Jevons Lecture Theatre, 30 Gordon Street, London, WC1H 0Q.
Map of venue: https://www.ucl.ac.uk/maps/drayton-jevons-lt
Nearest Tube Stations: Euston and Euston Square
Doors open at 5.30pm.
PLEASE ARRIVE AT LEAST 15 MINUTES EARLY.
Places will be allocated on a first come first served basis, so don't delay.