The 14th Black Market & Film Festival is an event to showcase, expose and connect Black cultural and creative entrepreneurs to the community and to provide a platform to sell their products, promote their skills and engage with the local and surrounding community.
The aim of the event is to:
Showcase and connect Black cultural and creative entrepreneurs to the community

Increase the exposure of Black cultural and creative sector's participation in the wider community

To provide a platform to sell their products, promote their skills and engage with the local and surrounding community.

To raise the awareness of the importance and relevance of increasing your personal financial literacy and the benefits of developing and adopting an enterprising lifestyle.

We will have over 40 stalls showcasing African Arts & Crafts, Jewellery, Fashion, Skincare, Hair Care, Food, Books, DVDs, Toys & much more! There will be educational and interactive presentations on Financial Literacy and film screenings for all the family. Children activities and more…

For all stall enquiries, please email info@blackhistorystudies.com with details of your business and what you would like to exhibit. No food vendors. 
PROGRAMME:
12:00 – Film Screening: UK Premiere of 'Raising A Black Scholar' (2017) by Dr Boyce Watkins


The Brown vs. Board of Education case declared state laws establishing separate public schools for Black and white students to be unconstitutional. But in the time since, how have black children benefited? Raising a Black Scholar, makes the case that the educational system within the United States is flawed and under serving black communities and children. Commentary from leading academics provide perspective on the current public school system and alternative options to those systems. Additionally, the film gives insight into two homes of children who are being home-schooled. The documentary makes the case that in order for the black community to succeed, proper education needs to be instilled and the system itself has to be rebuilt.
1.00pm – 6.30pm – Children Workshops by Rijole Bitata of S.T.E.A.M Power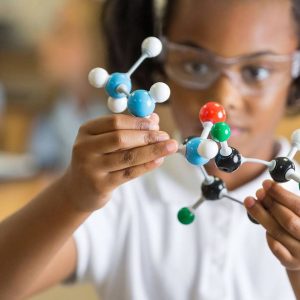 These bite size workshops by S.T.E.A.M Power (from dreamers to innovators) uses STEM (Science, Technology, Engineering & Mathematics) led activities that help to raise children's aspirations and cognitive abilities. Cost £3.00 per child per workshop. The workshops are as follows:
1.00pm to 2.00pm – Paper Claws
3.00pm to 4.00pm – Extended Grabber
5.00pm to 6.30pm – Wearable electronics

1.00pm – 7.00pm – 'Yoga Sessions' with International Yoga Basu Janelle Oswald of ITAL Yoga

International Yoga Teacher Janelle Oswald will deliver 3 classes. Sign up for the classes on the day. Limited spaces. First come first served. Bring a yoga mat! All workshops are sponsored by Neal's Yard.
1pm – 2pm – Reggae Mamas, Papas & Bubas: Learn the basic Baby Massage strokes, benefiting new Mums and Dads and their babies from 6 weeks up to crawling. This is a hands-on workshop and includes lullaby singing, baby sensory, brain teasers, yoga and relaxation. 
3.30pm to 4.30pm – Sitting On Your Throne Chair Yoga: Using the power of the breath, Sitting On Your Throne is a chair yoga practice, which includes modify yoga poses so that they can be done while seated. 
6pm to 7pm – Aromatherapy Yoga & Meditation: a sensual, stimulating, mind, body and soul class to Relax, Rebalance, Realign, Refocus Recharge and Re-new.

2.00pm – Presentation: 'Health is Wealth, Harmony is Key!' by Leah Salmon, The Naturally You Coach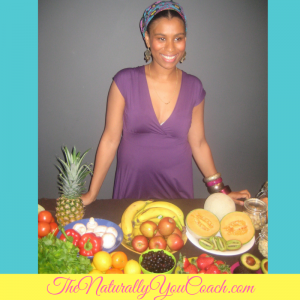 Becoming healthier can be the boost you need for your body, life and business, but the journey should be holistic and should include eating for health, thinking for happiness and living in harmony for maximum results. Join Leah for an interactive talk on how you can achieve a healthy harmonious delicious and fun life.
Leah Salmon The Naturally You Coach is a bestselling author of 6 books, speaker and nurturing and supportive nutritionist & life coach. At the beginning of 2017, Leah's goal is to help women to eat for health, think for happiness and live in harmony, which she calls becoming Naturally You. To achieve this, Leah's uses her books, events, online courses, videos, articles and talks, all focused on promoting healthy eating, natural remedies, personal development. Leah's the founder of The Naturally You Day and Leah's Raw Food Feast workshops, editor of Naturally You Magazine and a regular speaker on natural health and wellness.

3.30pm – Presentation: 10 Steps To Financial Success by Charmaine Simpson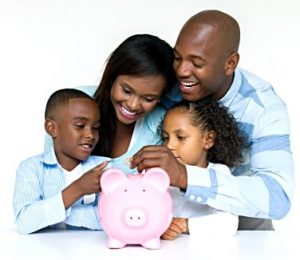 10 Steps To Financial Success workshop by Financial Educator Charmaine Simpson teaches participants ways to financial control by making educated financial decisions based on clear priorities by following 10 easy steps. This workshop covers a variety of topics including debt reduction, saving strategies, planning for the future and other tools that will help get on the road to personal financial success. Changing lifelong financial habits may take some work, but by following the steps discussed in the workshop, you can make the steps you need to make your money work for you.
5.00pm – Film Screening: UK Premiere of 'The Melanin Code' (2017) by Marcus Small & Dr Boyce Watkins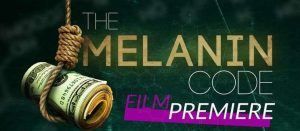 "The Melanin Code" is a highly anticipated documentary that takes a deep dive into how people of color can organize to create generational wealth. How is it possible to thrive when history has shown that for over 300 years, where there have been steps taken to divide melanated people mentally? The answer is simple. We need to start over from scratch and go back to the basics. We need a Code of Conduct. We need an Instructional Video. Yes, an Instructional Video that covers all areas of activity: Economics, Education, Entertainment, Law, Labor, Politics, Religion, Sex and War.
This is a "Solutions-Based" film. The diverse cast of business owners, financial experts, religious figures, well-known activists, educators, politicians and even members of the police force will identify the problems within our race, and will present solutions. The Melanin Code will also decode hidden actions and keywords from the dominant society that are used to demean us. All other ethnic groups have a code they abide by to get things accomplished. Let's establish ours.
7.30pm – Film Screening: North London Premiere 'This Is Congo' (2017) by Daniel McCabe (15)
Feature-length documentary This is Congo provides an immersive and unfiltered look into the world's longest continuing conflict and those who are surviving within it. By following four compelling characters — a whistleblower, a patriotic military commander, a mineral dealer and a displaced tailor–the film offers viewers a truly Congolese perspective on the problems that plague this lushly beautiful nation. Colonel 'Kasongo', Mamadou, Mama Romance and Hakiza exemplify the unique resilience of a people who have lived and died through the generations due to the cycle of brutality generated by this conflict.

TICKETS:

Any profits from the Black Market and Film Festival will go towards funding future events as we are SELF FUNDED and strive to be self-sufficient.
Our economic empowerment and liberation is OUR RESPONSIBILITY.
Early Bird Tickets cost £8.00 if purchased before MIDNIGHT on Saturday 30th June 2018.

Children under 16 and Elder's over 60 are FREE

Venue:
The event will be held at West Green Learning Centre @ Parkview Academy, West Green Road, London, N15 3QR.
FREE Parking!
 
Directions:
By Train: Seven Sisters Underground & Mainline Rail Station (from Liverpool St) and Tottenham Hale Underground & Mainline Rail Station (from Liverpool St).
By Tube: Seven Sisters (Victoria Line) and Turnpike Lane (Piccadilly Line)
By Bus: Numbers 41, 67, 230, 341 pass nearby the entrance. We advise that you get off at a stop near Black Boy Lane on West Green Road.
By Car: Free parking available, accessed via Langham Road or free on street parking along Black Boy Lane
Please note that this event will be filmed and photographed. This event is being filmed for display, distribution, and broadcast, including on television and the World Wide Web. By attending and participating in this event, you are giving your consent to be filmed and waiving any and all claims regarding the use of your image.