Black History Studies presents

'The Black Market & Film Festival'
Saturday 30th November 2019
12pm – 9pm
West Green Learning Centre @ Parkview Academy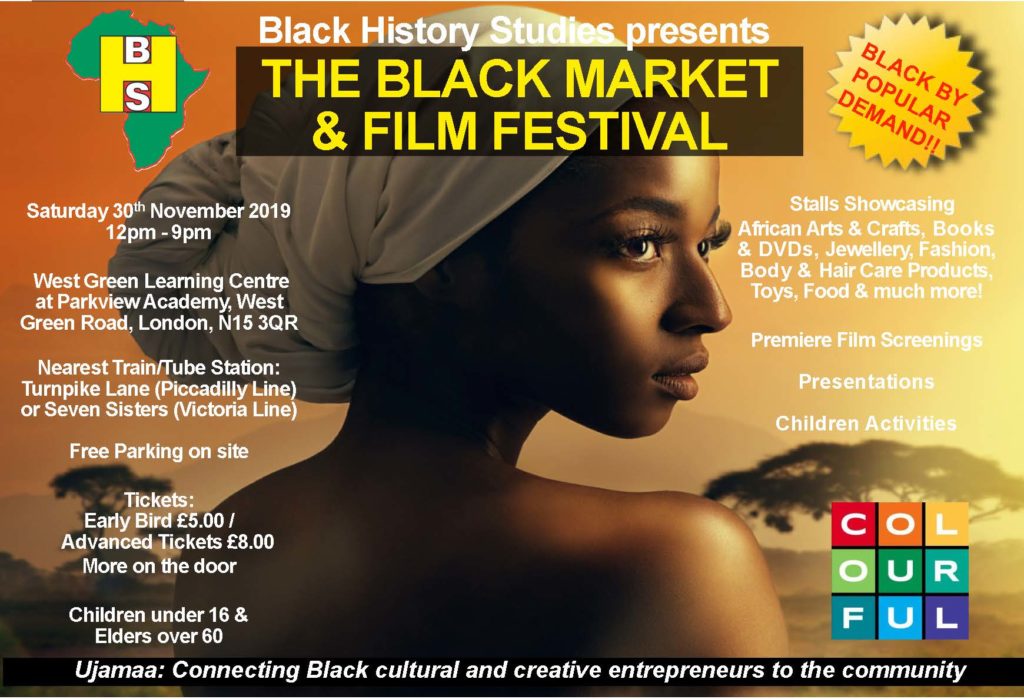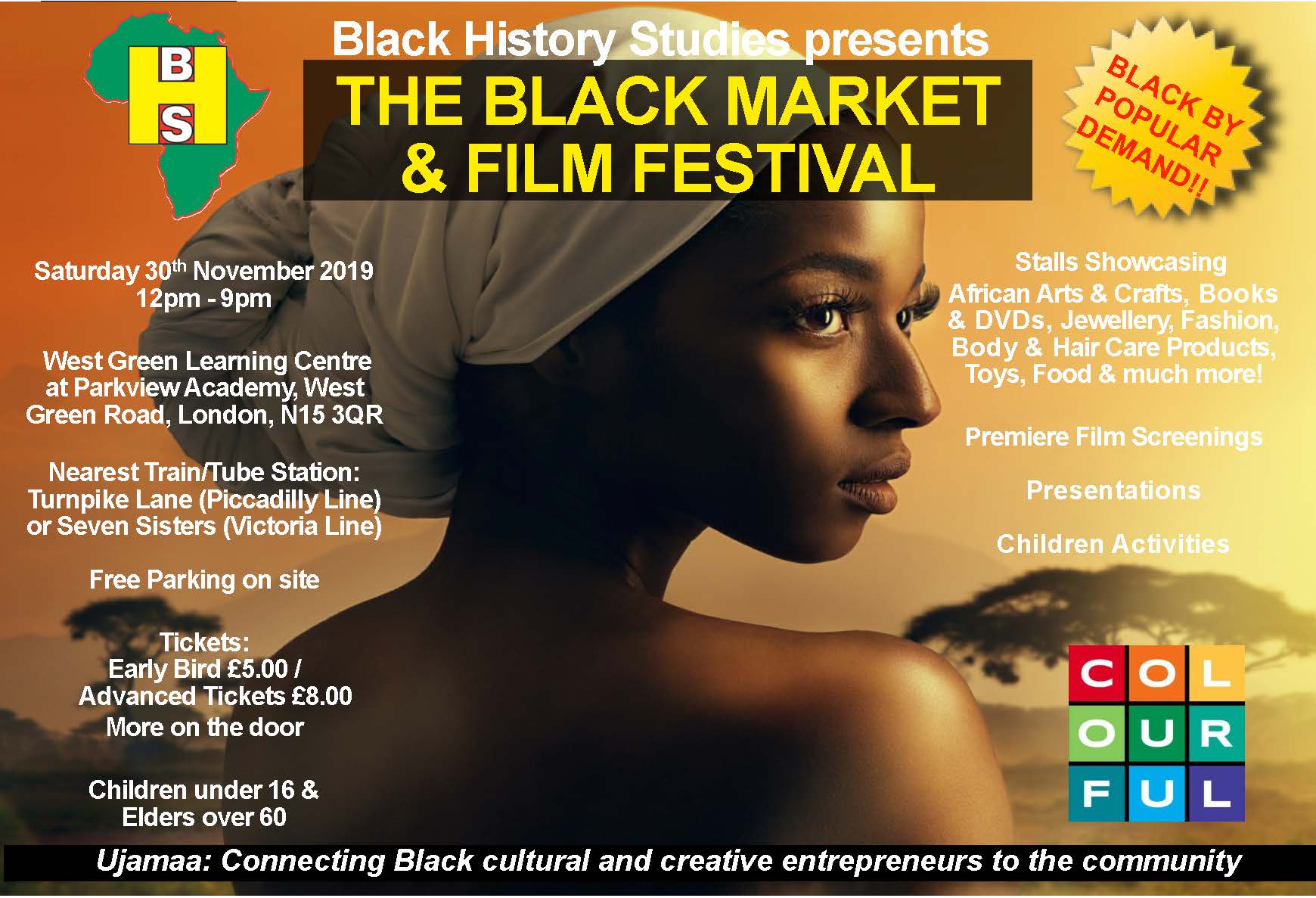 The 17th Black Market & Film Festival is an event to showcase, expose and connect Black cultural and creative entrepreneurs to the community and to provide a platform to sell their products, promote their skills and engage with the local and surrounding community.
The aim of the event is to:
Showcase and connect Black cultural and creative entrepreneurs to the community

Increase the exposure of Black cultural and creative sector's participation in the wider community

To provide a platform to sell their products, promote their skills and engage with the local and surrounding community.

To raise the awareness of the importance and relevance of increasing your personal financial literacy and the benefits of developing and adopting an enterprising lifestyle.
We will have over 40 stalls showcasing African Arts & Crafts, Jewellery, Fashion, Skincare, Hair Care, Food, Books, DVDs, Toys & much more! There will be educational and interactive presentations on Financial Literacy and film screenings for all the family. Children activities and more…
Music and Entertainment provided by Aces of Jacks Entertainment.

WANT A STALL AT THE BLACK MARKET & FILM FESTIVAL?
– Single and Double Stalls spaces available which inclides one FREE parking space on site. 
– YOU MUST BE ABLE TO EXHIBIT FROM 12PM – 9PM. IF YOU ARE UNABLE TO EXHIBIT FOR THE WHOLE EVENT, DO NOT ENQUIRE
– You have access to all the films and workshops on the day.
– A maximum of 2 adults per stall. Additional persons would need to purchase a ticket.
– All Stall purchases are final, non-refundable and non-transferable.
– No food or drinks vendors.
Stall enquiries via email only to info@blackhistorystudies.com 
PLEASE STATE WHAT YOU WOULD LIKE TO EXHIBIT AND INFORMATION ABOUT YOUR BUSINESS.

PROGRAMME:

12.00pm – Film Screening: BHS Premiere of 'Wax Print: 1 Fabric, 4 Continents, 200 Years of History' (2018) by Aiwan Obinyan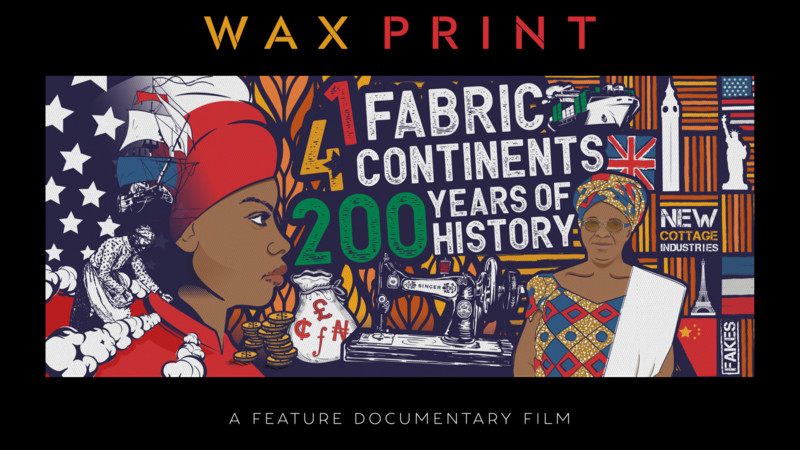 Back by popular demand!
In African homes across the world a benign textile lies unassuming and taken for granted. With a multitude of names from 'Dutch Wax' to 'Liputa' and 'Kitenge' to 'Ankara' this textile has become an important part of African cultures across the diaspora. A symbol of strength and identity in the face of oppression.
Surprised to learn from her Nigerian grandmother that 'traditional' African wax printed fabrics were a colonial invention made in the UK and Holland, British-born filmmaker and fashion designer, Aiwan Obinyan, sets out on a journey across four continents to trace the two-hundred year history of this iconic textile that has come to visually represent Africa and Africans.
The Industrial Revolution. Cotton is king. Mills across Europe spin and weave cotton sourced from North America. Colonialism leads to the discovery of batik in Indonesia. Dutch and English traders copy the designs and industrial innovators mechanise the process leading to the creation of Wax Prints. In the scramble for Africa, Wax prints are brought on merchant ships and sold by missionary trading companies in the bustling markets and village squares of West Africa. Local women are economically and politically empowered by this new import. Business is booming for all. But at what cost?
The late 20th century sees the influx of Chinese counterfeiters flooding the market with cheap copies (?), business declines and one by one the big Wax Print companies close their doors. From this decline emerges a new cottage industry, where designers reclaim the means of production in their homes, studios and local communities.
But when all is said and done, is Wax Print African? And who gets to decide?
Screening will be followed with a Q&A with Director Aiwan Obinyan, a Nigerian-British, Filmmaker, Composer and Fashion Designer.
1.30pm – 2.30pm: Children Activity: 'Toys from Trash' Toy Making Workshop with Rijole Bitata of S.T.E.A.M Power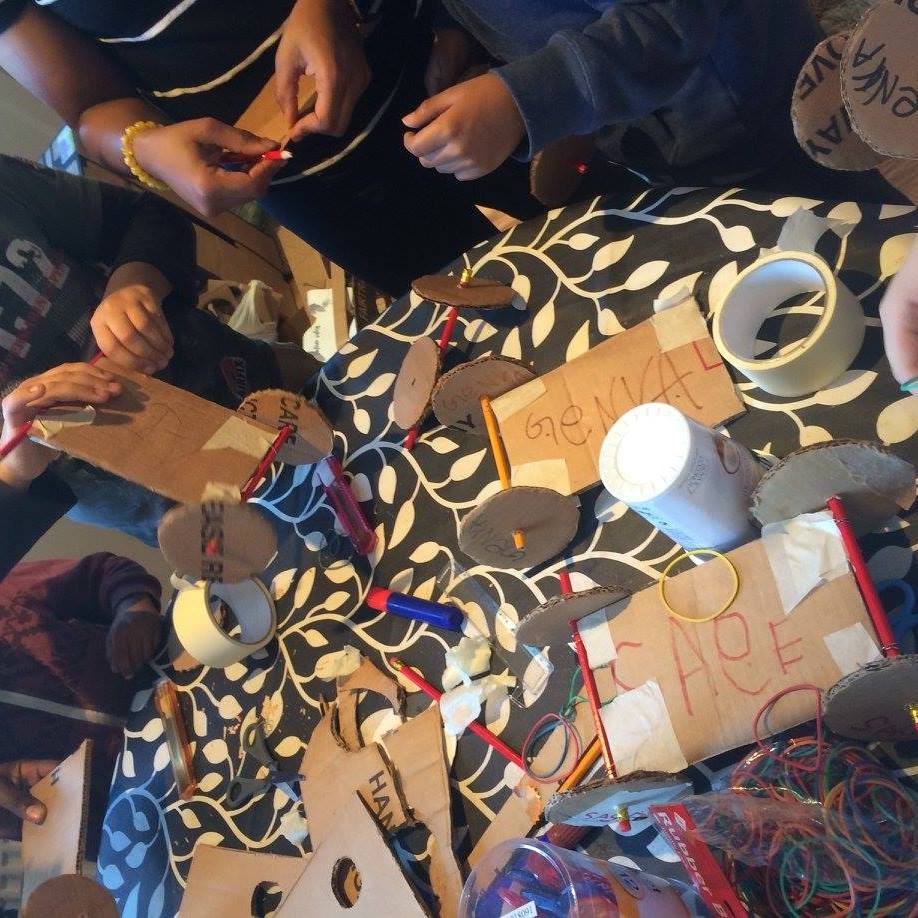 These bite size workshops by S.T.E.A.M Power (from dreamers to innovators)  and Abundance Centre Croydon uses STEM (Science, Technology, Engineering & Mathematics) led activities that help to raise children's aspirations and cognitive abilities.
They say one man's trash is another man's treasure. In this workshop, children will gain a better understanding of science and maths while making toys from household materials usually thrown away. 

2.00pm – Film Screening: BHS Premiere 'LIYANA' (2017) by Aaron and Amanda Kopp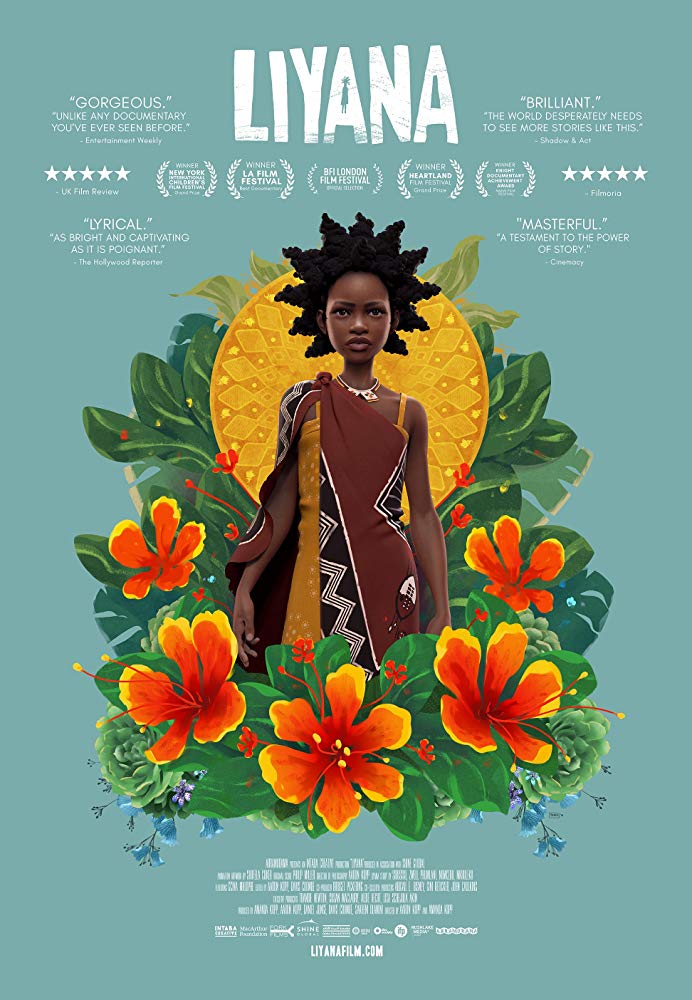 Age: 8+
Liyana is a thrilling, beautifully-illustrated fictional tale of a young girl on a perilous quest to reunite with her brothers. At the same time, it's a compelling documentary following the lives of five amazing children from an orphanage in Swaziland. Together with their wonderful storytelling teacher, these bright and captivating youngsters transform their difficult experiences through narrative to collectively craft Liyana's tale. An ode to the power of storytelling and the strength of the human spirit, Liyana is an uplifting, genre-defying film not to be missed.
Note: while sensitively handled, film deals with challenging family histories and lingering impact of HIV/AIDS epidemic in Africa.
3.00pm – 5.00pm – Children Activity: 'TOON IN' Cartoon Drawing Workshop 
by Peter Payne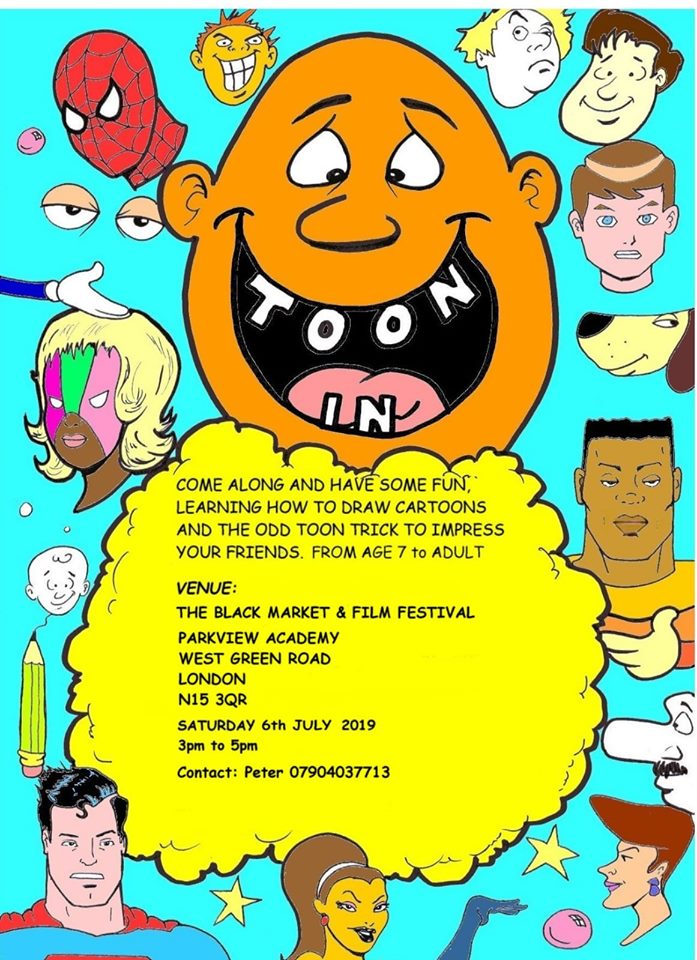 Come along and have some fun learning how to draw cartoons and the odd toon trick to impress your friends. From age 7 to adult.
About Peter Payne:
I started getting into drawing from around the age of 7 and I was into collecting comics and drawing from them in addition to that, I loved watching animated cartoons being fascinated by how animation works. I studied Art at school and went onto studying Graphic Design after which I started work in the Animation industry specializing in 2d hand drawn animation having worked for 3 animation studios, one of which produced a feature length animated film that I worked on as an assistant animator/clean-up artist as well as on my own animated films on Super 8 cine film.
In more recent times I have run cartoon drawing workshops aimed at beginners both for adults and children worked on activity books as well as having my own You tube channel which contains how to draw and animation videos. In addition to that I have created still cartoons for an online alternative news and current affairs show named RADTV UK illustrating various news items.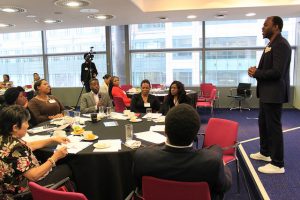 4.00pm – Presentation: The Grow Personal Success (GPS) Mind Set Where The Secret (Law of Attraction) meets Think & Grow RICH By Tony Biola Dada
Tony Dada is an Awarding winning Empowerment Coach & Conscious Creative Social Entrepreneur. He is the author of the book "The GPS System" – 7 Universal Principles for Growing Personal Success and creator of the empowerment programme of the same name.
The MIND: "The greatest gift that God has given to man is his mind, yet few have ever thought of how to best employ it for personal growth." Tony Biola Dada
In the presentation learn;
About the Grow Personal Success System and the 5 pillars of success formula

Why Suicide, caused by mental imbalance, is the biggest killer of men under the age of 45 in our society today and how you can address this.

Why Mental Health is a growing problem especially in the BAME community and what you can do about it.

Why you must have a vision of success – Your life literally depends on it.

Whether you have a Prosperity or Poverty Mind Set and how you can change your Mind Set.

How I used my Mind and the magic key to attract my Spiritual Mentor (Bro Ishmael Tetteh from Ghana) and my Billionaire Business Mentor (Errol Abramson from Canada) into my life and enter into partnerships with both of them.

How to handle pain through using the "Mind-Reset".

Whether you have a LACK or ABUNDANCE relationship with money and life.

Why in any business venture MONEY is the last thing you need and what is the first thing

How as investors in people you can receive investment through our £100k DADA scholarship fund

Plus much more
 
5.00pm – Film Screening: UK Premiere of 'The Black Love Blueprint Film: Ending The War Between Black Men and Women' (2019) by Dorian Chandler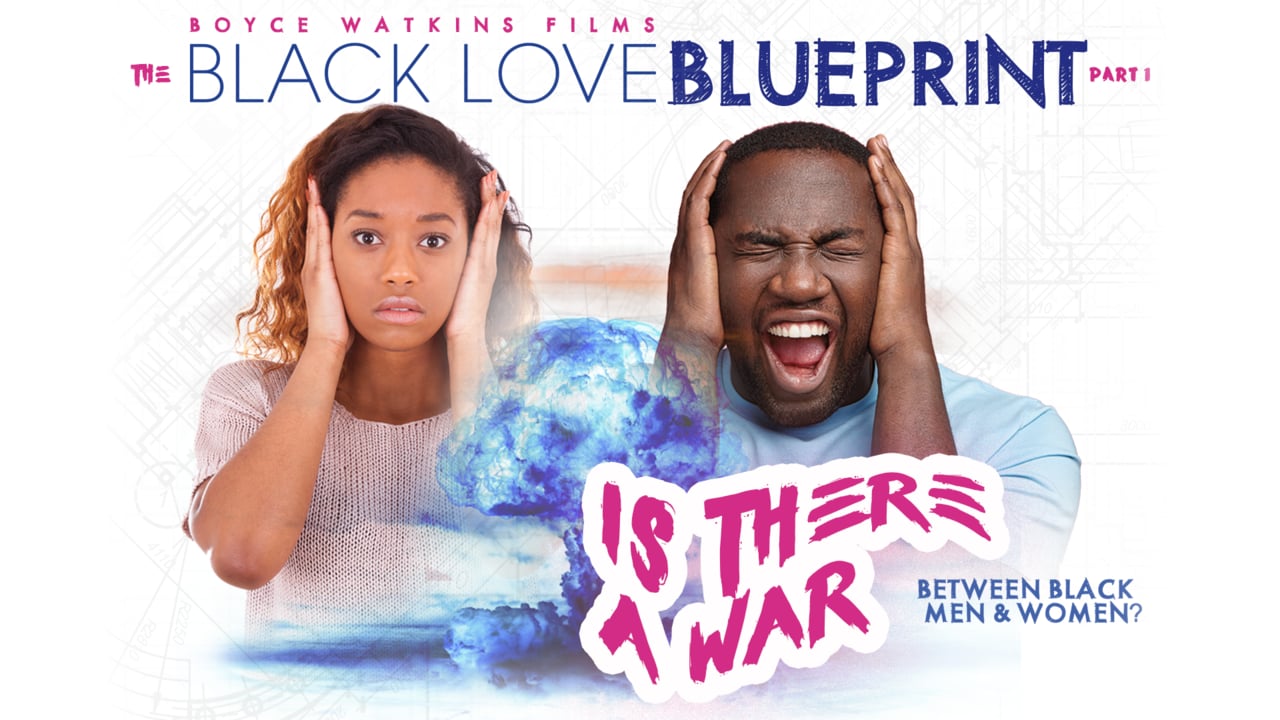 WHAT'S WRONG WITH BLACK LOVE? IS THERE ANYTHING WRONG?
This is a topic that has stimulated conversation across the globe as we seek solutions for the next generation. It is also one that is oft-mentioned as mainstream media seeks to create a war between Black men and Black women. In this powerful film, we gather experts and real-life couples from all walks of life to discuss Black love and its complexities.
We talk about the issues that we're having with one another, how to overcome them and the factors that shape our relationship outcomes, both individually and collectively. Take a look at this creation by Boyce Watkins Films and make the decision to celebrate the power of Black-on-Black love.
6.00pm – 9.00pm – Intergenerational Family Activity: 
'Digital Retreat Boardgames' Workshop by Theresa Hatchett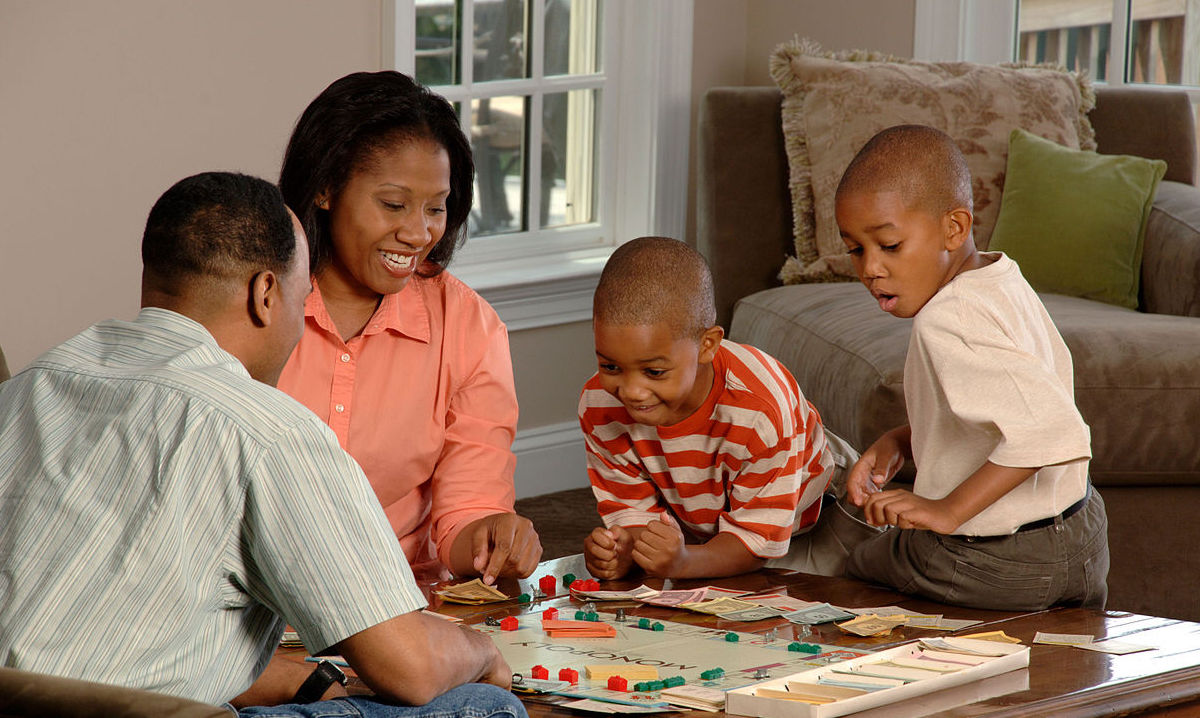 Theresa Hatchett helps parents and children find balance between social media and nature through her parent support work. Urban Adventure offers indoor and outdoor family activities.  As  a grandmother, mother and businesswomen, I help parents create intergenerational bright spots moments and images with their children using nature and art to support the process. Urban Adventure/Nature Gifts established in 2016. 
7.30pm: Presentation: 'Jumpstart Your Financial Future' by Daryl Harper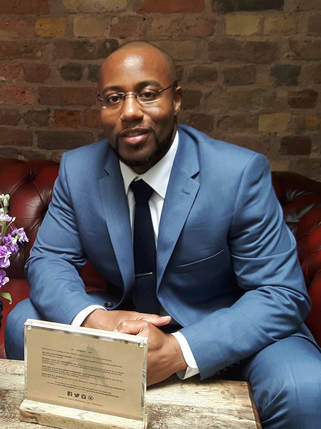 Money and Finance is a subject that many people are either never taught in school, they don't understand or, more often than not, they shy away from. This lack of knowledge and financial illiteracy has left many people struggling to get out of the rat race, the monotony of just surviving and living from pay cheque to pay cheque. 
This is your opportunity to learn some simple steps that can impact and change your life dramatically. It's time to learn how to win the money game, protect your family, get your money to work as hard for you as you work for it, accelerate your mortgage, pay consumer debts off faster, save, make and get better value for your money and position yourself for a comfortable retirement.

Daryl Harper is a dynamic, energetic, infectious speaker, who always delivers from the heart and aims to provoke you into taking positive actions in the right direction. While teaching at a college, Daryl's passion for mentoring, equipping and coaching grew. He noticed that there was nowhere in the educational system that empowered people in the area of finance and there was a MASSIVE gap. An interest in financial education, personal development and leadership was birthed and he later found mentors and coaches who were very successful in the financial service arena. He went on to get trained and qualified to deliver financial education and has been working in the field since 2008.
TICKETS:

Any profits from the Black Market and Film Festival will go towards funding future events as we are SELF FUNDED and strive to be self-sufficient.
Our economic empowerment and liberation is OUR RESPONSIBILITY.
We have limited number of Early Bird Tickets available at £5.00.
After they have gone, tickets will be £8.00 if purchased before MIDNIGHT on Friday 5th July 2019.
Tickets will be £10.00 on the door.
Children under 16 and Elder's over 60 are FREE
Book your tickets here https://blackmarketfilmfestival17.eventbrite.co.uk

Venue:
The event will be held at West Green Learning Centre @ Parkview Academy, West Green Road, London, N15 3QR.
FREE Parking!
The venue is wheelchair accessible and family friendly.
 
Directions:
By Train: Seven Sisters Underground & Mainline Rail Station (from Liverpool St) and Tottenham Hale Underground & Mainline Rail Station (from Liverpool St).
By Tube: Seven Sisters (Victoria Line) and Turnpike Lane (Piccadilly Line)
By Bus: Numbers 41, 67, 230, 341 pass nearby the entrance. We advise that you get off at a stop near Black Boy Lane on West Green Road.
By Car: Free parking available, accessed via Langham Road or free on street parking along Black Boy Lane
Please note that this event will be filmed and photographed. This event is being filmed for display, distribution, and broadcast, including on television and the World Wide Web. By attending and participating in this event, you are giving your consent to be filmed and waiving any and all claims regarding the use of your image.