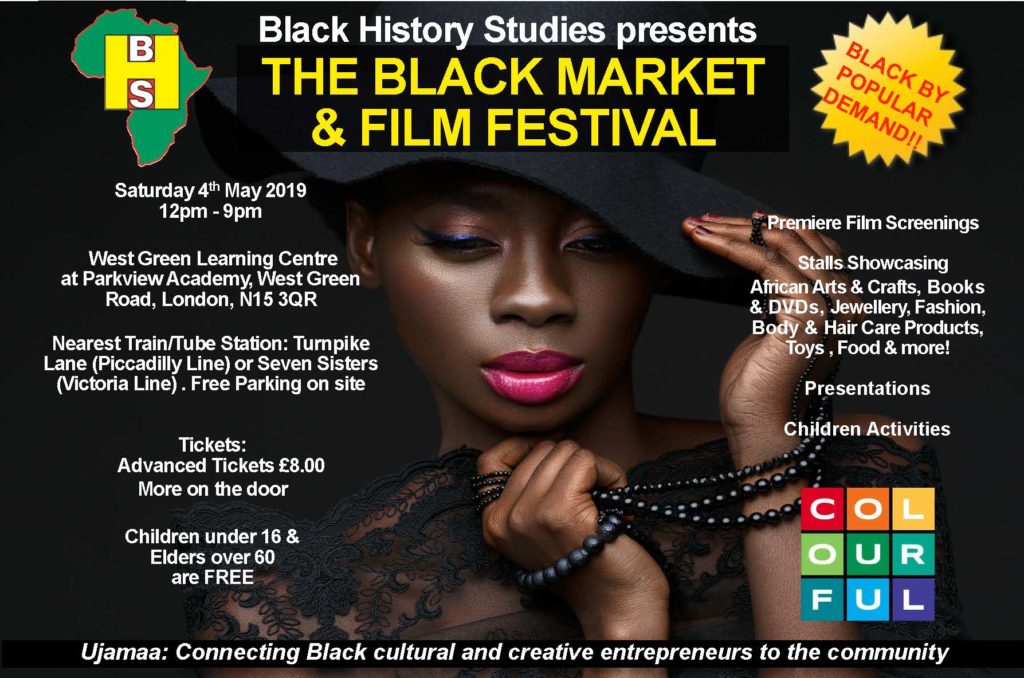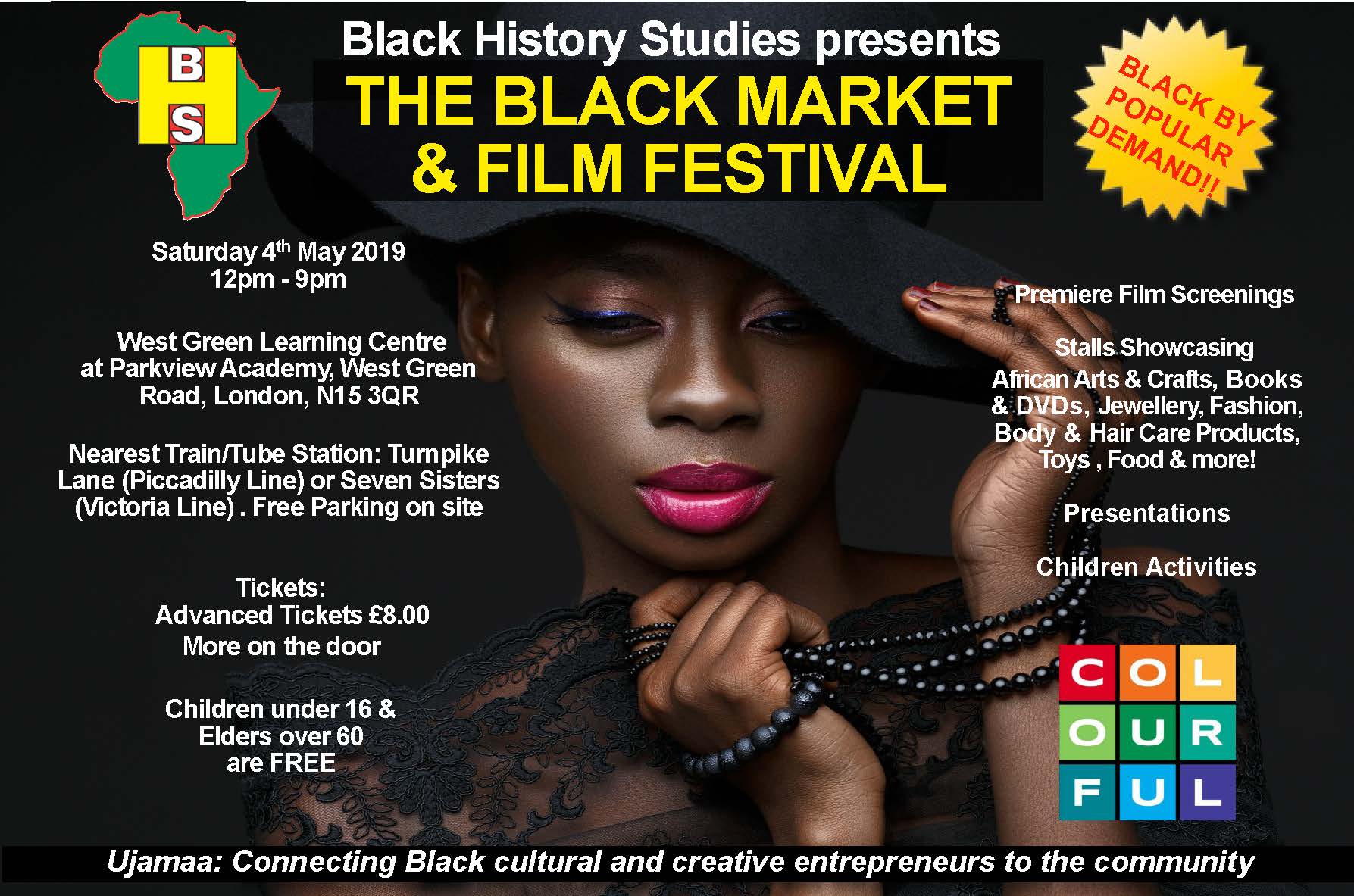 Black History Studies presents

'The Black Market & Film Festival'


Saturday 4th May 2019
12pm – 9pm
West Green Learning Centre @ Parkview Academy


The 16th Black Market & Film Festival is an event to showcase, expose and connect Black cultural and creative entrepreneurs to the community and to provide a platform to sell their products, promote their skills and engage with the local and surrounding community. 

The aim of the event is to:
Showcase and connect Black cultural and creative entrepreneurs to the community

Increase the exposure of Black cultural and creative sector's participation in the wider community

To provide a platform to sell their products, promote their skills and engage with the local and surrounding community.

To raise the awareness of the importance and relevance of increasing your personal financial literacy and the benefits of developing and adopting an enterprising lifestyle.

We will have over 40 stalls showcasing African Arts & Crafts, Jewellery, Fashion, Skincare, Hair Care, Food, Books, DVDs, Toys & much more! There will be educational and interactive presentations on Financial Literacy and film screenings for all the family. Children activities and more…
WANT A STALL AT THE BLACK MARKET & FILM FESTIVAL?
*YOU MUST BE ABLE TO EXHIBIT FROM 12PM – 9PM. IF YOU ARE UNABLE TO EXHIBIT FOR THE WHOLE EVENT, DO NOT ENQUIRE ABOUT THE EVENT.*
Stalls spaces include one table SINGLE (120cm x 60cm) or two tables DOUBLE ( 2 x 120cm x 60cm), two chairs and one parking space on site.

You have access to all the films and workshops on the day. A maximum of 2 adults per stall. Additional persons would need to purchase a ticket.

All Stall purchases are final, non-refundable and non-transferable.

No food vendors.
For stall enquiries via email only, please email info@blackhistorystudies.com with details of your business and what you would like to exhibit. No food vendors.


PROGRAMME:


12.00 – Film Screening: UK Premiere of 'The Biography of Haiti' (2018) by Michael Christopher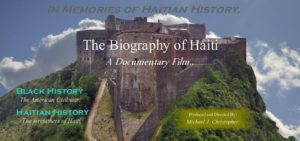 This documentary by Michael Christopher documents the history of Haiti, examining the power of leader Henri Christophe and history behind the country. In this documentary, he travelled to various parts of the country visiting museums, plantations and other historical sites to document the history and contribution of Haiti to World History.
 
1.00pm – Presentation: "The Power of Dreaming BIG and manifesting in abundance using Vision Boards" by Tendai Chagweda: DJ Teacher, Transformation Coach and Social Media Trainer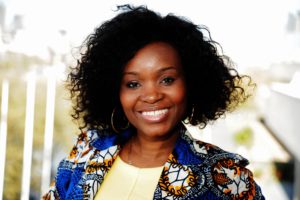 Tendai empowers people to live more balanced, happy, fulfilling lives, through the power of positive thinking; using Vision Boards and personal development activities to uplift mental and emotional well-being and to determine personal and professional goals and dreams. She has been using Vision boards for over 25 years manifesting everything from Bitcoin to mentors, an invite to Number 10 and office premises globally including The Shard, and offices in Ibiza, Berlin, New York and Tokyo to name a few.  
Tendai trains small businesses at LSBU-Southbank University to market themselves effectively online. She also runs DJ workshops for adults and kids in Peckham and Dalston, delivering 1:1 classes and bespoke training programs for schools, PRUs, foster homes and any organisations wanting to use the workshops for team building.  

2.30pm – 4.30pm – Film Screening: BHS Premiere of 'Wax Print: 1 Fabric, 4 Continents, 200 Years of History' (2018) by Aiwan Obinyan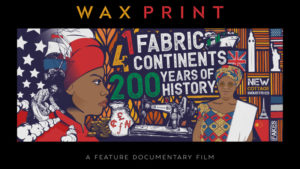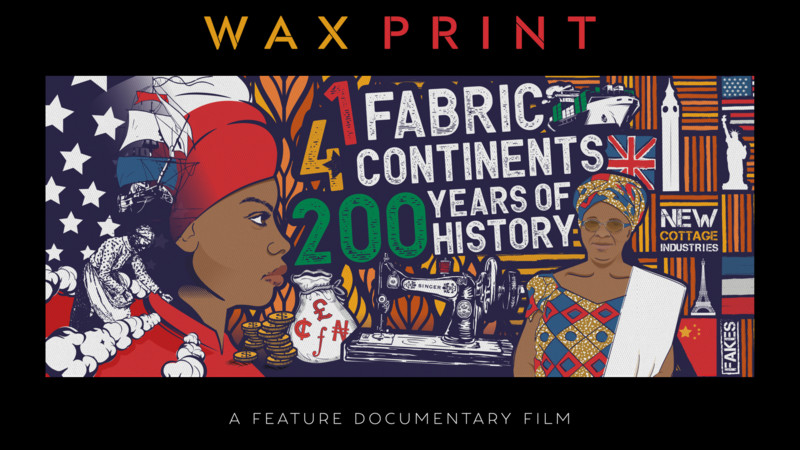 In African homes across the world a benign textile lies unassuming and taken for granted. With a multitude of names from 'Dutch Wax' to 'Liputa' and 'Kitenge' to 'Ankara' this textile has become an important part of African cultures across the diaspora. A symbol of strength and identity in the face of oppression.
Surprised to learn from her Nigerian grandmother that 'traditional' African wax printed fabrics were a colonial invention made in the UK and Holland, British-born filmmaker and fashion designer, Aiwan Obinyan, sets out on a journey across four continents to trace the two-hundred year history of this iconic textile that has come to visually represent Africa and Africans.
The Industrial Revolution. Cotton is king. Mills across Europe spin and weave cotton sourced from North America. Colonialism leads to the discovery of batik in Indonesia. Dutch and English traders copy the designs and industrial innovators mechanise the process leading to the creation of Wax Prints. In the scramble for Africa, Wax prints are brought on merchant ships and sold by missionary trading companies in the bustling markets and village squares of West Africa. Local women are economically and politically empowered by this new import. Business is booming for all. But at what cost?
The late 20th century sees the influx of Chinese counterfeiters flooding the market with cheap copies (?), business declines and one by one the big Wax Print companies close their doors. From this decline emerges a new cottage industry, where designers reclaim the means of production in their homes, studios and local communities.
But when all is said and done, is Wax Print African? And who gets to decide?
Screening will be followed with a Q&A with Director Aiwan Obinyan, a Nigerian-British, Filmmaker, Composer and Fashion Designer.


          3.00pm – 6.00pm – Children Workshops 'CSI London' by Rijole Bitata of S.T.E.A.M Power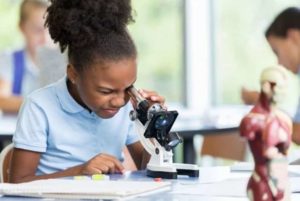 These bite size workshops by S.T.E.A.M Power (from dreamers to innovators)  and Abundance Centre Croydon uses STEM (Science, Technology, Engineering & Mathematics) led activities that help to raise children's aspirations and cognitive abilities.
In our 'CSI London' children workshops, have fun learning the skills of a crime investigator. You will learn how to make fake blood, mysterious substances like slime, casting footprints, taking fingerprint samples, searching objects and suspects and much more. 

For young people aged 8 to 16 years. Cost £3.00 per child. 


5.00pm: BHS Premiere Film Screening: 
The Victor Daniels Project (2018)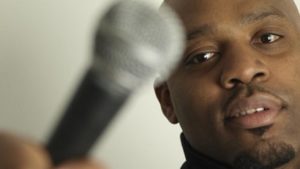 Lenny Henry's cousin comedian Victor Daniel brings his hilarious brand of urban London stand up in the form of hilarious comedy sketches about life in London!! Followed by Q&A with comedian Victor Daniels
 
Victor Daniels started his stand up career at the Purple Turtle Highbury in 1999 and hadn't look back since. Over the next eight years he performed in many of the top comedy venues such as Jongleurs, Comedy Store, Big Night Out, Comedy Café, Leaders of the new school tour, Up the Creek, Hackney Empire just to name a few. He Even flew over to New York where performed at the Boston Comedy club. Victor has also entered into some comedy competitions which included BBC talent, so you think your funny, Laughing Horse; ITV's take the mic, Hackney Empire new comedy competition, Amused Moose and the Evening Standard comedy. He reached many finals of these competitions.
 
Between the years of 2002 – 2004 his comedy took a surprise twist. He was enrolled as a writer and actor on Angie Le Mars comedy sketch show, 'Big Sister'. The experience gave him a new insight into comedy which made him appreciate it more as an art form and taught him how to approach every show with real conviction and professionalism. After the success of Big Sister, he was given the opportunity to work on with Gina Yashree as one of four writers on her show aptly titled, 'The Gina Yashree show'. Working at the BBC with comics such Sean Mayo and John Mann taught him how write comedy on command which is very important as comedy shows can come quick and fast which would need a much greater ratio of material.


5.30pm: Presentation: 'Jumpstart Your Financial Future' by Daryl Harper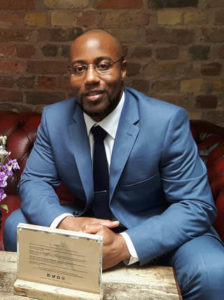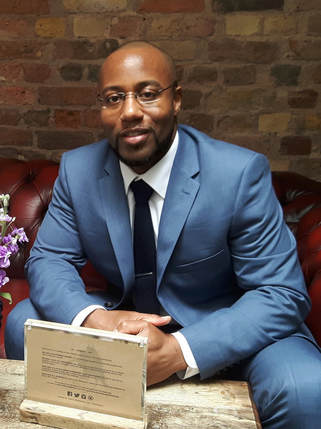 Money and Finance is a subject that many people are either never taught in school, they don't understand or, more often than not, they shy away from. This lack of knowledge and financial illiteracy has left many people struggling to get out of the rat race, the monotony of just surviving and living from pay cheque to pay cheque. 
This is your opportunity to learn some simple steps that can impact and change your life dramatically. It's time to learn how to win the money game, protect your family, get your money to work as hard for you as you work for it, accelerate your mortgage, pay consumer debts off faster, save, make and get better value for your money and position yourself for a comfortable retirement.
Daryl Harper is a dynamic, energetic, infectious speaker, who always delivers from the heart and aims to provoke you into taking positive actions in the right direction. While teaching at a college, Daryl's passion for mentoring, equipping and coaching grew. He noticed that there was nowhere in the educational system that empowered people in the area of finance and there was a MASSIVE gap. An interest in financial education, personal development and leadership was birthed and he later found mentors and coaches who were very successful in the financial service arena. He went on to get trained and qualified to deliver financial education and has been working in the field since 2008
7.30pm – Film Screening: North London Premiere: 
'The African Who Wanted to Fly' (2016) by Samantha Biffot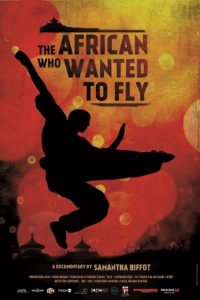 First discovering Kung Fu after watching the film Big Boss, at the age of just 15, the Gabonese Luc Bendza embarked on his life journey to China to follow the footsteps of his childhood movie stars, Bruce Lee and Wag Yu. Notwithstanding obstruction from his family, the cultural shock and economic hardships in China, and continuous racial unfriendliness in his host community, Bendza joins a prestigious Wushu academy and excels. 
Under the tutelage of Grand Master Meng Huifang, this child would eventually become number one in an artform which had previously never counted an African in its midst.
But Bendza went beyond that, to become a professor at the school for more than 20 years; won the first world championship of wushu; and met and worked with Jackie Chan and Bruce Lee's producer. Based on the incredible true story of Luc Bendza, this film follows his journey from a tiny Gabonese village all the way to China, where he would eventually become a world Kung Fu champion.
TICKETS:

Any profits from the Black Market and Film Festival will go towards funding future events as we are SELF FUNDED and strive to be self-sufficient.
Our economic empowerment and liberation is OUR RESPONSIBILITY.

Advanced Tickets are £8.00 if purchased before MIDNIGHT on Friday 3rd May 2019.
Tickets will be £10.00 on the door.
Children under 16 and Elder's over 60 are FREE

Venue:
The event will be held at West Green Learning Centre @ Parkview Academy, West Green Road, London, N15 3QR.
FREE Parking on site. Free parking available, accessed via Langham Road or free on street parking along Black Boy Lane
The venue is wheelchair accessible and family friendly.
 
Directions:
By Train: Seven Sisters Underground & Mainline Rail Station (from Liverpool St) and Tottenham Hale Underground & Mainline Rail Station (from Liverpool St).

By Tube: Seven Sisters (Victoria Line) and Turnpike Lane (Piccadilly Line)

By Bus: Numbers 41, 67, 230, 341 pass nearby the entrance. We advise that you get off at a stop near Black Boy Lane on West Green Road.

By Car: Free parking available, accessed via Langham Road or free on street parking along Black Boy Lane


Please note that this event will be filmed and photographed. This event is being filmed for display, distribution, and broadcast, including on television and the World Wide Web. By attending and participating in this event, you are giving your consent to be filmed and waiving any and all claims regarding the use of your image.