For a sixth year, Black History Studies will take part in the Break the Silence Congo Week for Black History Month 2015. The reason we host Congo Week in the month of October is because it was in October 1996 that mainly Rwanda and Uganda first invaded the Congo and triggered the catastrophic crisis that we have endured for the past 18 years. Since we began Congo Week in 2008, sixty countries and over 300 communities have joined us to demonstrate their support and value for Congolese lives.
The purpose of the Break the Silence Congo Week is to raise consciousness about the devastating situation in the Congo and mobilize support on behalf of the people of the Congo. Break the Silence Congo Week will take place from Sunday 18th October to Saturday 24th October 2015. Breaking the Silence Congo Week is a week of activities that commemorates the millions of lives lost in the Congo conflict while celebrating the enormous human and natural potential that exists in the country
For Breaking the Silence about the Congo Week, Black History Studies will be holding the following events: 
Black History Studies presents the double event
CRISIS IN THE CONGO 
& 
'ASSASSINATION COLONIAL STYLE:
PATRICE LUMUMBA, AN AFRICAN TRAGEDY'
 Monday 19th October 2015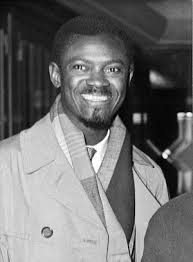 'CRISIS IN THE CONGO: UNCOVERING THE TRUTH'
Crisis in the Congo: Uncovering The Truth explores the role that the United States allies, Rwanda and Uganda, have played in triggering the greatest humanitarian crisis at the dawn of the 21st century
'ASSASSINATION COLONIAL STYLE: PATRICE LUMUMBA, AN AFRICAN TRAGEDY'
Over 50 years ago Democratic Republic of Congo's (DRC) first Prime Minister, Patrice Lumumba, was assassinated as part of Belgian and US plots only 10 weeks after he took power. The event has been described as 'the most important assassination of the 20th century'.
We will be joined by Vava Tampa, a native of Congo and the founder of Save the Congo, a London-based campaign group tackling the human tragedy engulfing the Democratic Republic of the Congo.
THIS EVENT IS NOT TO BE MISSED!!!  
This event will take place on MONDAY 19TH OCTOBER 2015 from 7.00pm to 9.00pm.  
This event will be held at St Ann's Library, Cissbury Road, Tottenham, London, N15 5PU. Approx 10 mins walk from Seven Sisters Station. On street parking available. Buses 67, 259, 279 stop nearby.
Doors open at 6.30pm. The event will start at 7pm sharp! Hot food will be on sale. 
Admission is FREE. Donations will be welcomed. 
PLEASE ARRIVE AT LEAST 15 MINUTES EARLY. Refreshments will be on sale. 
Places for the film screenings are limited so if you are interested in attending please reply as soon as possible to acknowledge your place. Please confirm via email info@blackhistorystudies.com how many of you will be attending this event Please can you also notify any cancellations made after confirmation.