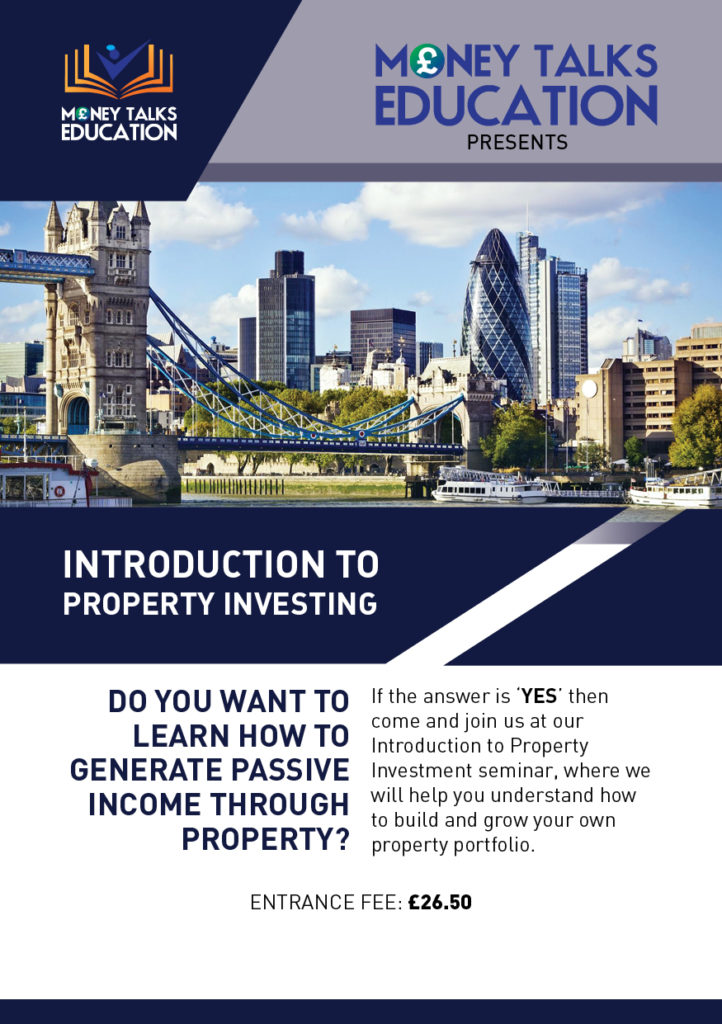 Do you want to learn how to generate passive income through property? 

If the answer is yes, then come and join us at our Introduction to Property Investing seminar where we will help you understand how to build and grow your own property portfolio. 

This event will take place on FRIDAY 8TH MARCH 2019 from 6.30pm to 8.30pm.

This event will be held at King's College London Strand Campus, Strand, London, WC2R 2LS.

Tickets for this event cost £26.50
Places for this event are limited so if you are interested in attending please secure your ticket.