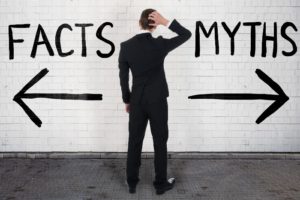 On Wednesday 7th August 2019, Black History Studies presents the interactive game session 'Money Myths Debunked: Fact or Fiction' by Financial Educator Charmaine Simpson.

It's the Summer Holidays! Come and unwind, take a break from work stress and have fun learning about financial education in our 'Money Myths Debunked: Fact or Fiction' session.

Make learning about personal finance fun again. Come and play our interactive game. Compete in head to head challenges with other delegates to see who knows what is a myth and what is a fact. Win some great prizes. All you need is an open mind, good vibes, a tablet or smartphone with internet connection.

THIS EVENT IS NOT TO BE MISSED!! AN EVENT FOR ALL THE FAMILY!!

This event will take place on WEDNESDAY 7TH AUGUST 2019 from 6.30pm to 10.00pm.
Doors open at 6.30pm. Event will start at 7.00pm

This event will be held at New Chances, 399 High Road, Tottenham, London, N17 6QN. Approx 10 mins walk from Seven Sisters Station (Victoria Line) or Bruce Grove (Underground). Free on street parking from 6.30pm. Buses 41, 123, 149, 230, 243, W4, 318, 341 stop nearby. The venue is not wheelchair accessible.

Tickets are FREE. Donations would be welcomed and encouraged.

Book your free tickets from
Eventbrite: https://moneymythsdebunked.eventbrite.co.uk
or
Jus-tickets: https://jus-tickets.com/events/money-myths-debunked-fact-or-fiction/

Places for this event are limited so if you are interested in attending please secure your ticket.

Please note that this event will be filmed and photographed. This event is being filmed for display, distribution, and broadcast, including on television and the World Wide Web. By attending and participating in this event, you are giving your consent to be filmed and waiving any and all claims regarding the use of your image.