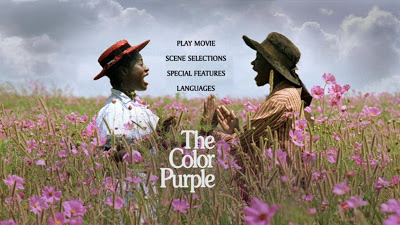 On Sunday 20th October 2019, Black History Studies in association with 'THE INVESTIGATOR' Andrew Muhammad presents 'The Hidden Truth Breakdown: THE COLOR PURPLE'

The Colour Purple by Alice Walker, was a Pulitzer prize-winning book published in 1982. It was often censored in libraries and provoked opposition in the Deep South where it was set. Steven Speilberg directed a film version in 1985 starring Whoopi Goldberg, Danny Glover and Oprah Winfrey. The film was nominated for 11 Academy Awards but got none. The movie was both loved and hated by the African American community. Some said it added to the degradation of Black men, some said it showed strong Black Women, others said it was white liberal racism others said it was pure African resistance. The breakdown will look at

• Spirituality as resistance
• Sisters in the Struggle, literacy as empowerment
• Internalised racism in the book, film and society
• 'White liberal' filmmaking and Black characters
• Hollywood treatment of the Black Man and Woman
• True sisterly love
• The Royal Purple
• Authentic Black history, what is accurate in the film ?
• Films vs books, How do we tell our story?

So join the INVESTIGATOR as he decodes and breakdown the symbolism behind this epic cult movie and how it relates to today.
All that is asked is that you bring your mind and make sure it is open!

The event will start with a presentation by qualified Independent Domestic Violence Advisor (IDVA) Sis Ngozi Fulani of the Sistah Space Against Domestic Violence, a domestic violence/abuse sanctuary managed by Sis Ngozi Headley Fulani where women and girls of African and Caribbean heritage can get practical, emotional and professional support and advice.

Then followed by a panel Q&A with Bro Andrew Muhammad, Sis Ngozi Fulani and Charmaine Simpson.

The Investigator is one of the United Kingdom's leading Black History and Culture Specialists. His lively energetic presentations are designed to bring forth history and culture to the spectator allowing for a more enriched awareness of the universal contributions and achievements of a culturally diverse society.

Everyone welcome come as a family group, come with your friends or just come on your own but spread the word.

THIS EVENT IS NOT TO BE MISSED!!

This event will take place on SUNDAY 20TH OCTOBER 2019 2019 at St Ann's Library, Cissbury Road, Tottenham, London, N15 5PU. Approx 10 mins walk from Seven Sisters Station. Free on-street parking from 6.30pm. Buses 67, 259, 279 stop nearby.

Doors open at 4.30pm. Event starts at 5.00pm.

TICKET ONLY EVENT

Advanced tickets will cost £8.00 plus booking fee (£9.21). Children under 16 are FREE. Tickets are non-refundable and non-transferable. Book your ticket before 3pm on Sun 20 October 2019.

Book your tickets from:
Eventbrite: https://thecolorpurplebreakdown.eventbrite.co.uk

Jus-tickets: https://jus-tickets.com/events/the-hidden-truth-breakdown-the-color-purple/

Hot food and resources will be on sale on the night.

PLEASE ARRIVE AT LEAST 15 MINUTES EARLY.

Places for this event are limited so if you are interested in attending please book your ticket!