Black History Studies believes that financial education is very important and we aim to help families become debt free and financially independent. We do this through education to make the right choices via a variety of mediums
Black History Studies provides courses and events on all areas of finance and self improvement to empower people to make the right choices when it comes to their money and future. No one will look out for your money and future better than you.
Financial Savvy Sistas: How to be Financially Intelligent with Money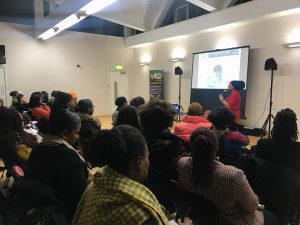 On Thursday 15th November 2018, Black History Studies will present 'Financial Savvy Sistas: How to be Financially Intelligent with Money' by Financial Educator, Charmaine Simpson.
Women need to be smarter about money and money matters. This presentation aims to empower women to gain control over their lives through financial education so that they can handle their finances from a position of knowledge and wisdom. This presentation will also encourage you to address your own financial situation with practical steps and tips on how to improve your financial literacy and achieve your goals.
THIS EVENT IS NOT TO BE MISSED!!
AN EVENT FOR ALL THE FAMILY. MOTHERS BRING YOUR CHILDREN!
MEN ARE WELCOME TOO!
This event will take place on THURSDAY 15TH NOVEMBER 2018 from 6.00pm to 9.00pm.
Doors open at 6.30pm. Event starts at 7pm.
This event will be held at Lewisham Village, Unit 3 Lewisham Retail Park, Loampit Vale, London, SE13 7SN. 5 mins from Lewisham DLR station. Free parking on site. Buses 21, 47, 225, 321, 436 stop nearby.
Admission will be FREE. Donations would be appreciated.
Places for this event is limited so if you are interested in attending please reserve your ticket at https://financiallysavvysouthsista.eventbrite.co.uk
Hot food will be on sale on the night.
---